Prerequisites
You have a project and you are member of it. To create a new project, use New Project app. To add members to a project, use Project Members app.
Step-by-Step Instructions
1. Log in to your build.works account.
2. Open My Projects app.

3. Select a project.

4. On the Definition phase menu, click on Project Members tile.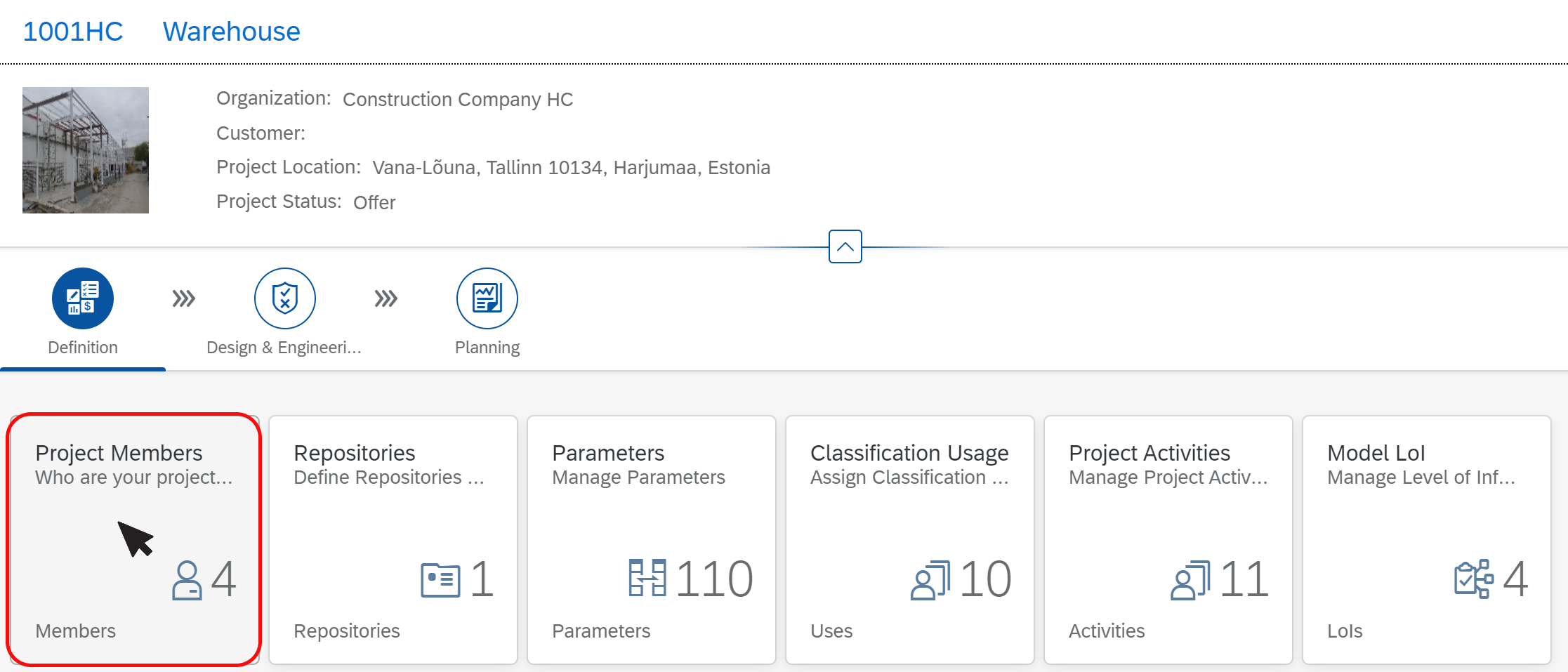 5. Select a member.

6. On the detail view, click on Add button to assign a role.

5. A pop-up window will open. Select the role(s) and click on Add button.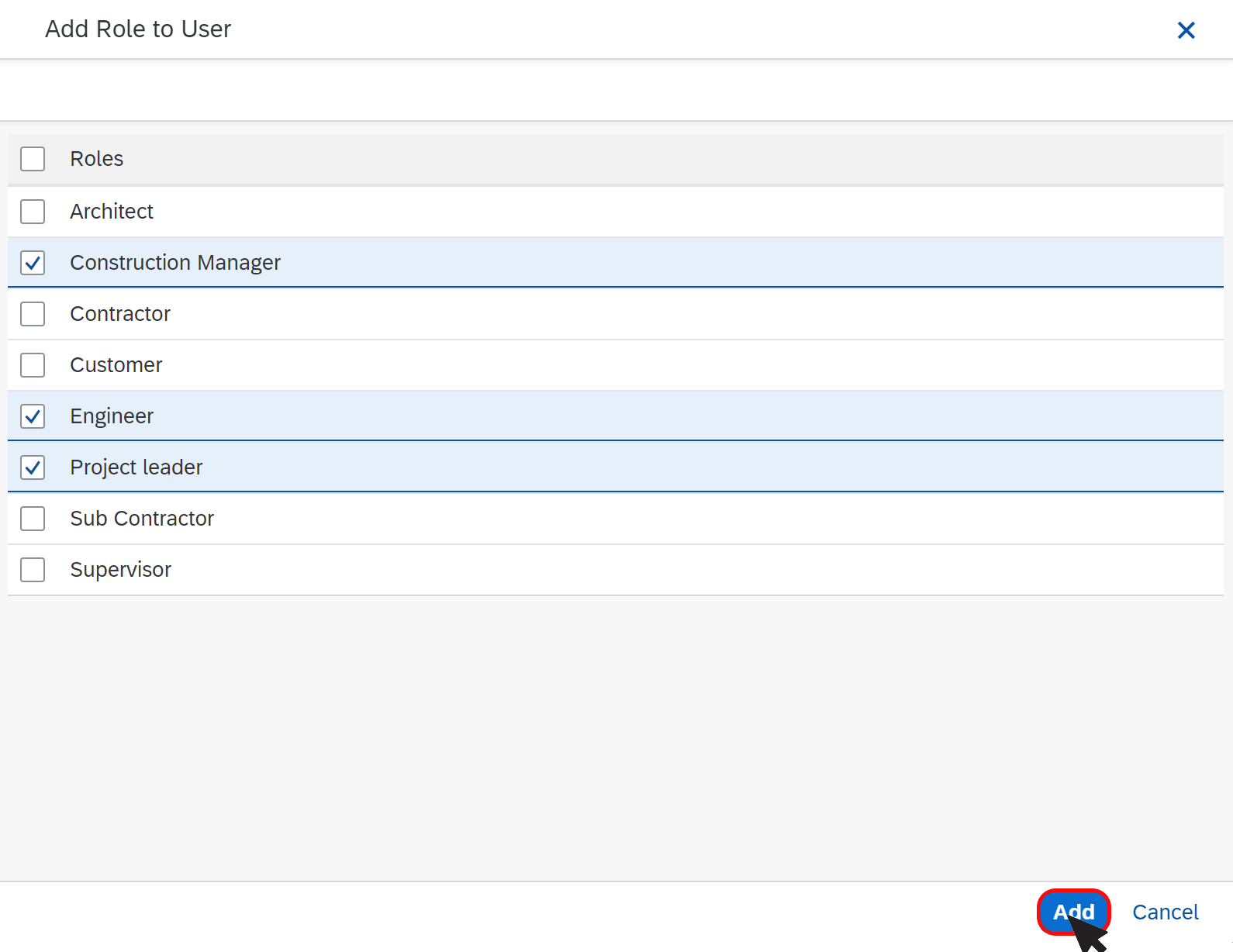 6. To remove a role, click on delete

button.

7. A confirmation will be required. Click on Delete.