Prerequisites
In order to open a project, the user must have necessary authorization.
A role with access to My Projects app using "View+Edit" authorization must be assigned to your user in Users app.
You (as user) must be the owner or member of the project. To add a new member use Project Members app.
Note
Roles can be configured in "Roles app". Please contact your account administrator if authorization is missing and you cannot view My Project app on launchpad. If you cannot open a project, please contact your project administrator who can invite you to the project.
Step-by-Step Instructions
1. Go to your account launchpad by clicking on build.works logo on the top left corner of your screen. This is the initial view when you login to build.works.
2. Click on My Projects tile.

3. Open a project by clicking on its arrow.

Note:
A warning appears when the billing block is active in the project.
Click on the arrow of the project to view its specifications and documents.
Specificacion parameters can be defined in Parameters app with the usage type Project Specification.
4. On the detail/specification view of the project you can edit the general information of it. Click on Edit.

5. A pop-up window opens where you can change the details and project location. Click on "Save" to apply the changes or "Cancel" to avoid any change.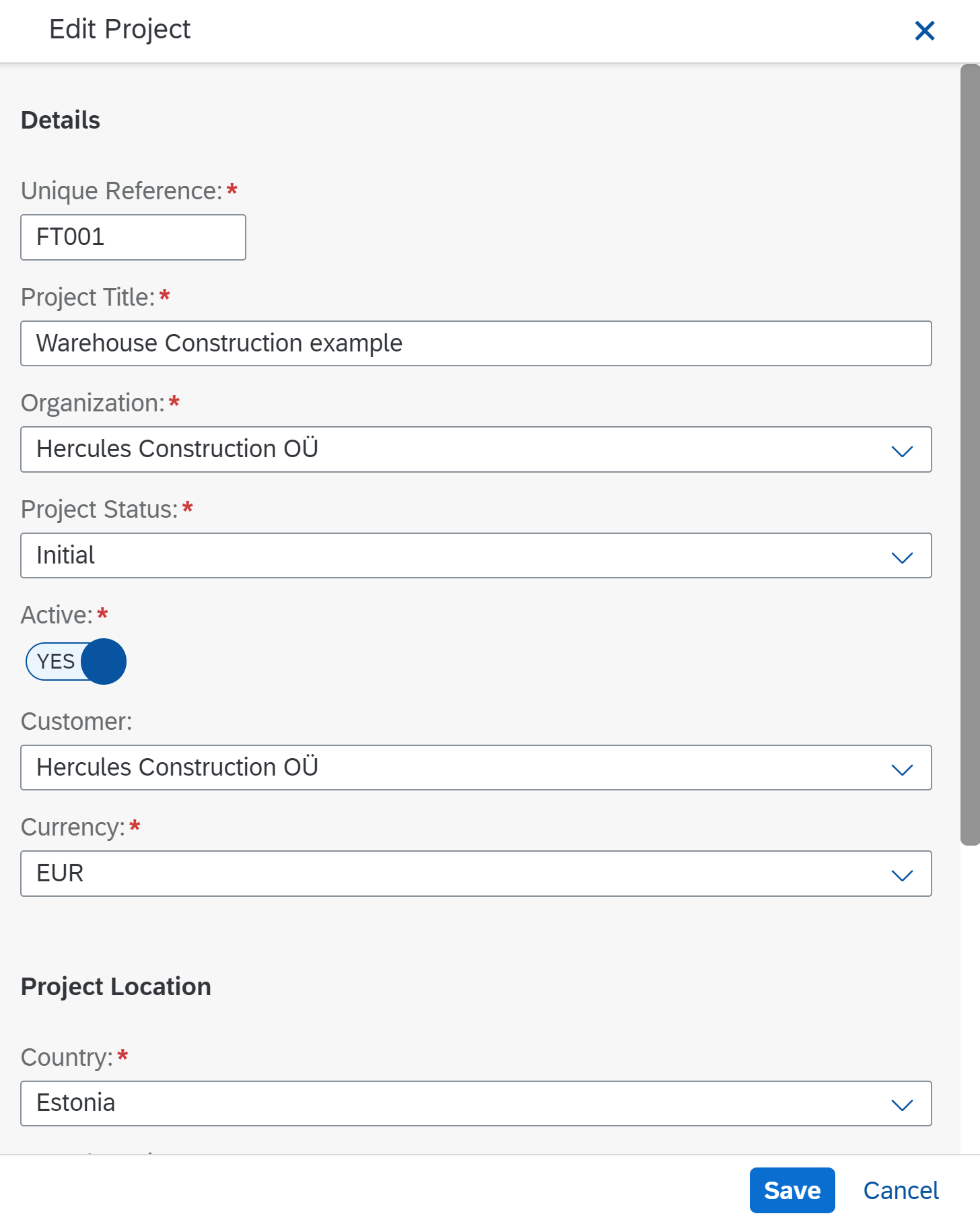 What's next?
Once you have opened your project, you might proceed with: