Prerequisites
In order to open a project, your user must have necessary authorization.
A role with access to New Project app using "View+Edit" authorization must be assigned to your user in "Users" app.
Note:
Roles can be configured in "Roles app". Please contact your account administrator if authorization is missing and you cannot view the "Create New Project" app on launchpad.

After creating a project, "Project Administrator" role will be assigned to your user in the project.
Step-by-Step Instructions
1. Go to your account launchpad by clicking on build.works logo on the top left corner of your screen. This is the home page of build.works.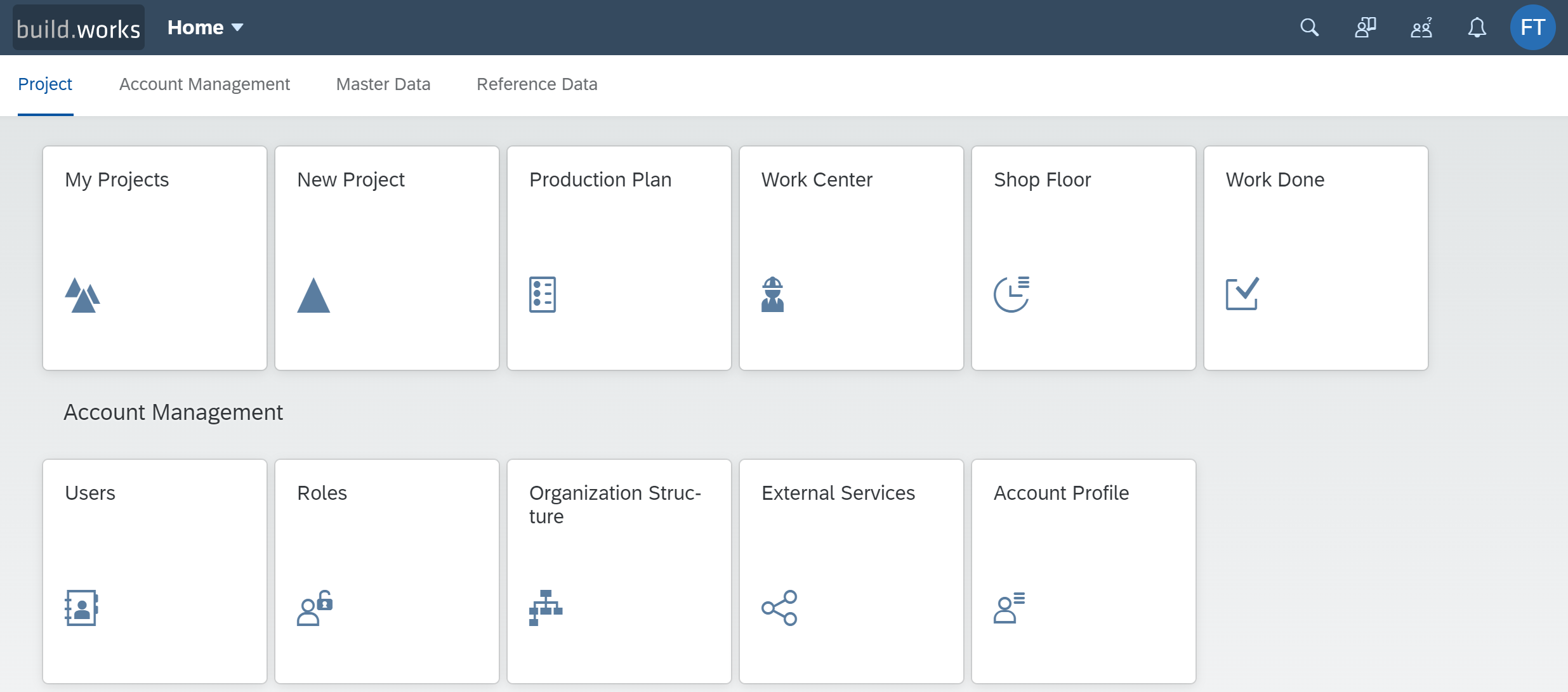 2. Click on New Project tile.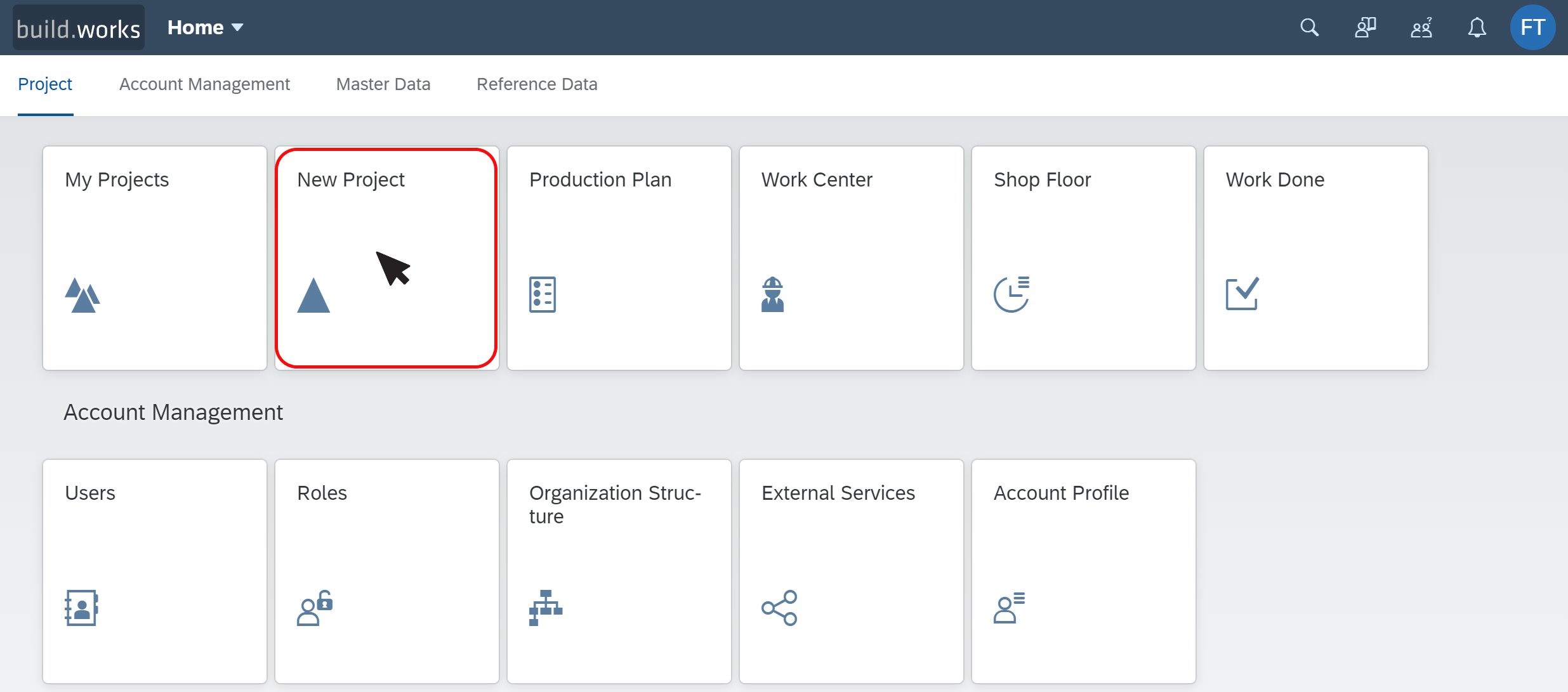 3. A pop-up window will open where you must enter the mandatory data and click on Next button.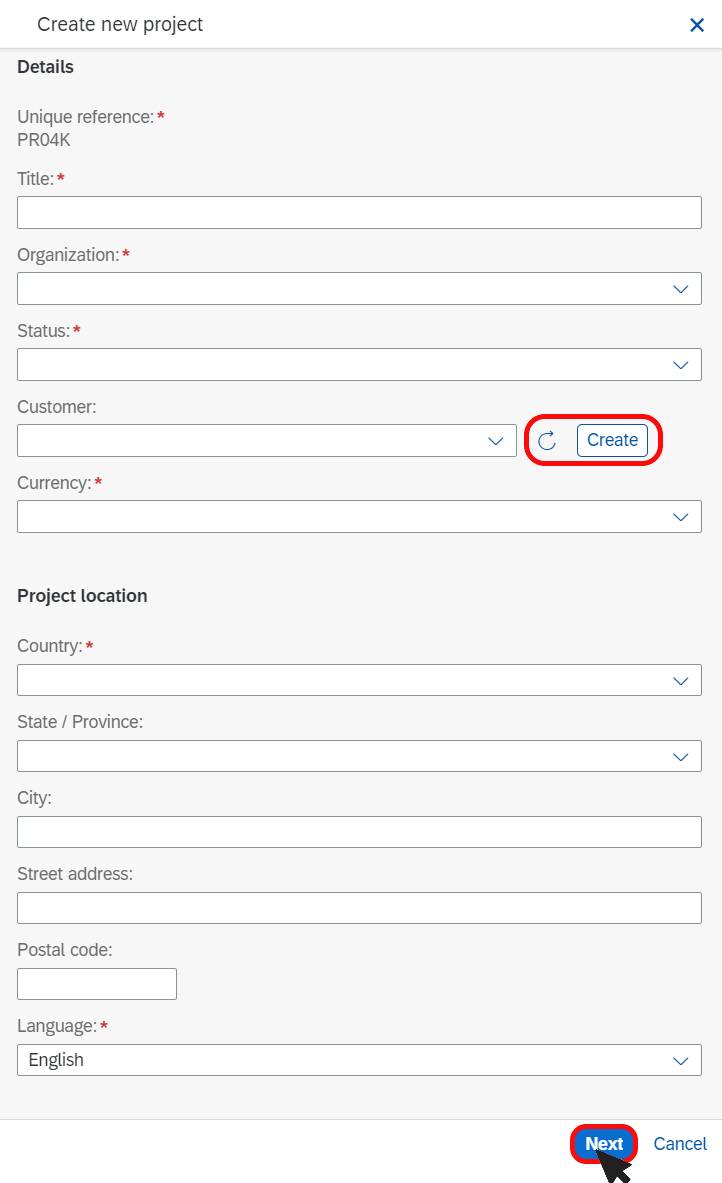 Note:
Unique reference is automatically generated by Number Series app.
Click on Create button to open Business Partners app and create a new customer if it is needed.

Use the refresh button in case the newly created customer does not appear in the drop down.
4. Specify if you would like to copy the settings from an existing project to the new project or not. Click on Confirm button to create the new project.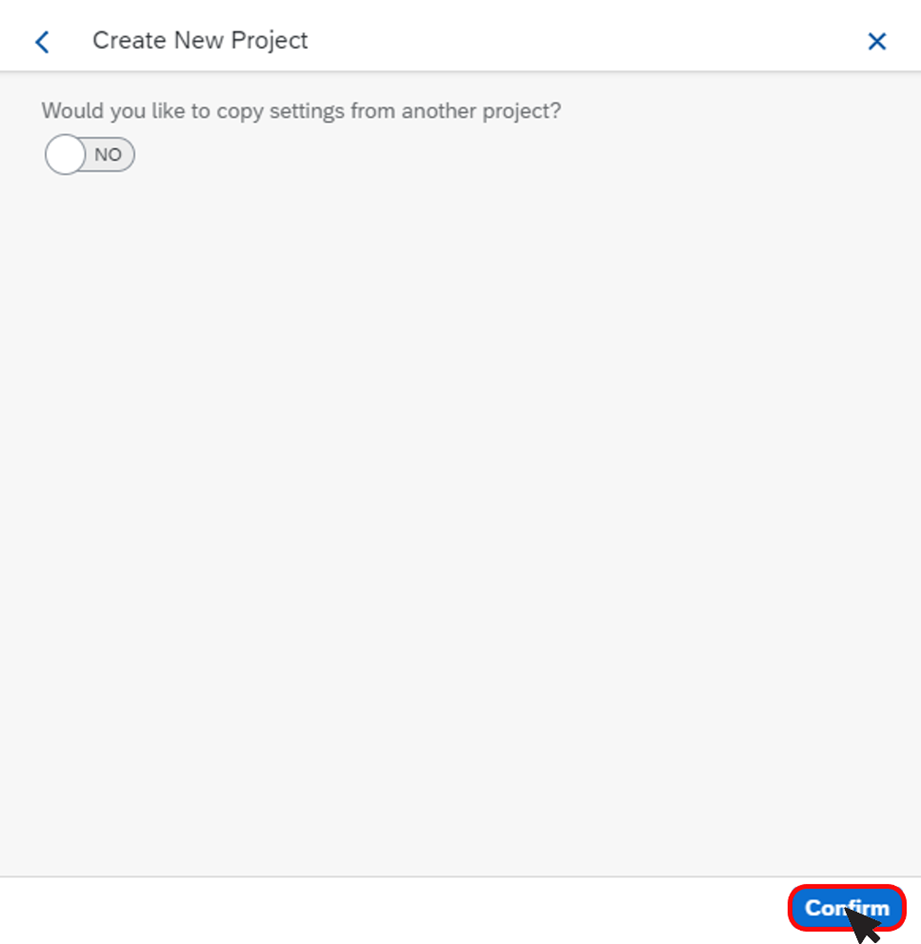 5. The newly created project will open in My Projects app.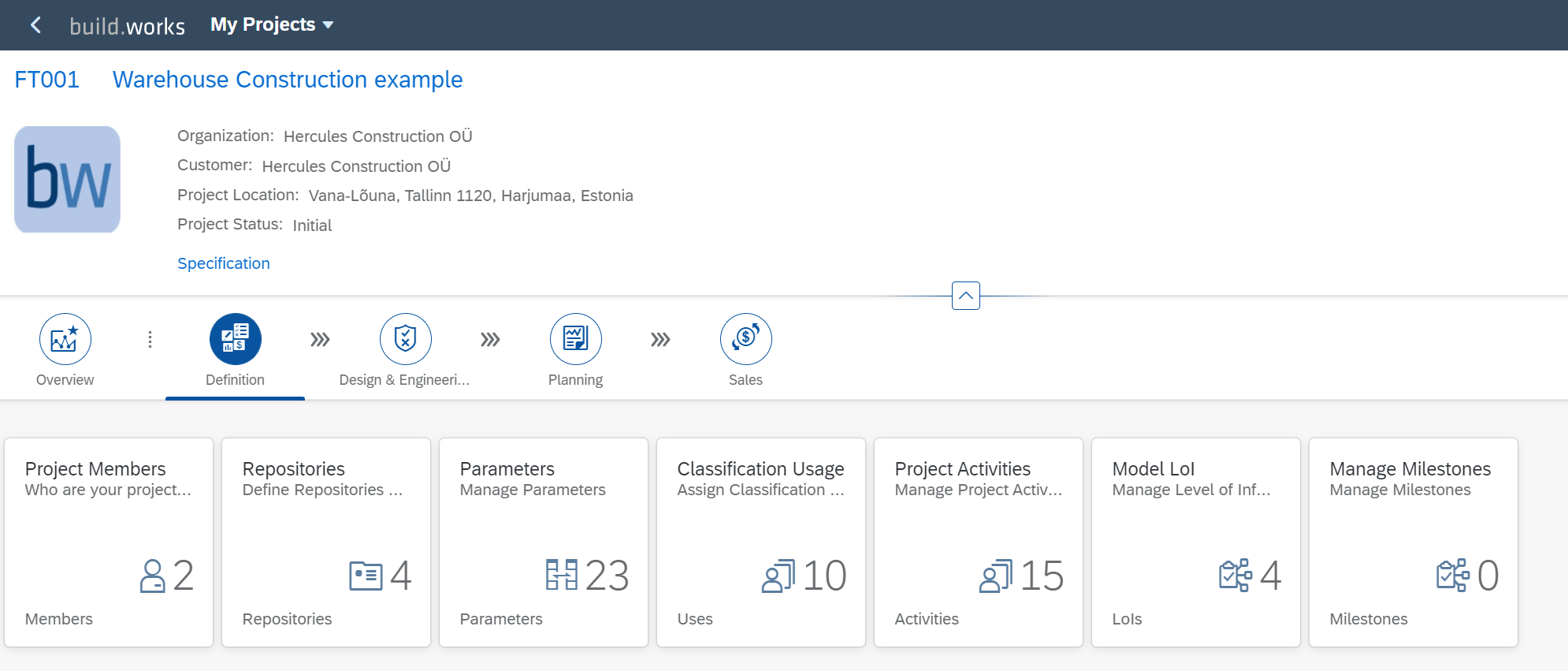 What's next?
Once you have created a new project, you might proceed with: