Intro
Roles is an app for managing the roles in your account. Each role will define the permissions of the user to edit and/or view build.works apps. You can also define the Labor classification of the roles created.
Step-by-Step Instructions
1. Log in your build.works account.
2. On Account Launchpad, click on Roles tile.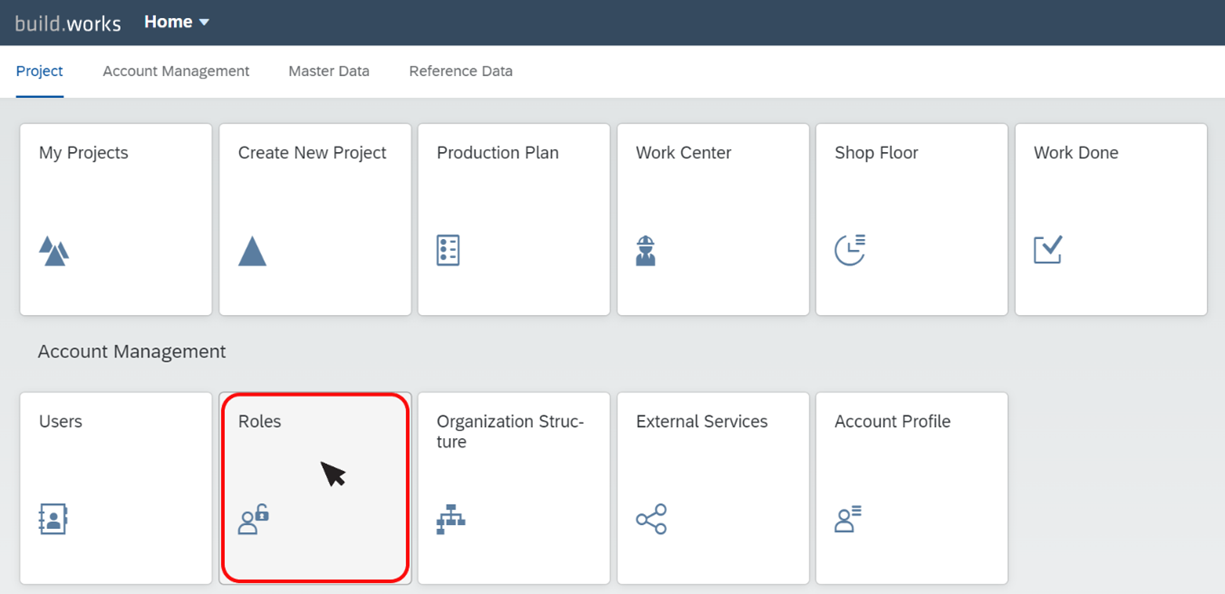 3. On the master view, click on Create button.

4. A pop-up window will open. Fill the mandatory fields and click on Save button.
Note
In the Status field you can activate or inactivate the role.

To set the role as a default role to all the users who join the account, change to Yes the Default Account Role switch.

If there is no deafult role, then those users without any role are locked out until somebody adds the appropiate roles to them.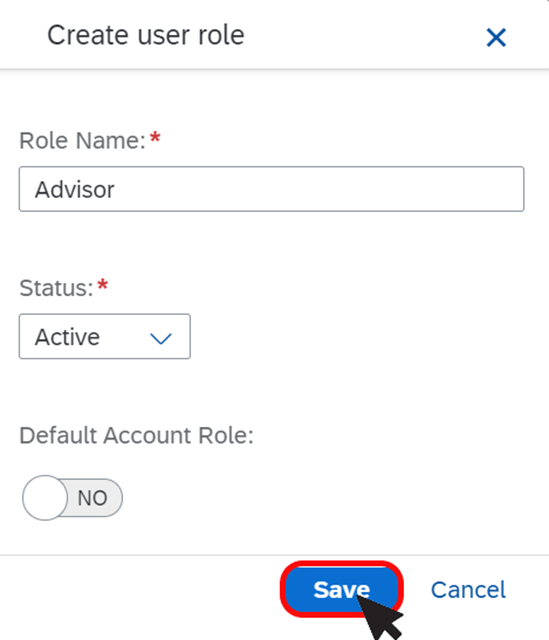 5. The newly created role appears on the master view of the app.