Intro
Classification Usage is an app where you assign the appropiate classification system(s) or table(s) for the "usages" applied in the project. These usages are categorized as:
Model Elements

Activities for Schedule Tasks

Activity Suggestion

Budget Structure

Manage Level of Information

Product Requirements Planning

Product Suggestion

Service Requirements Planning

Suggest Work Packages
These "usages" determine the type or function of the data collected by build.works in order to be grouped and managed in the concerning processes. Assign classifications to usages will allow the classification of the data, items or elements in a standardized format that maintains the integrity of the information and eases its replication and comparison.
Prerequisites
You must have a build.works account and a role with access to Classification Usage app using "Edit +View" authorization. Roles can be assigned to users in Users app. To modify a role, use Roles app.
You have a project and you are member of it. To create a new project, use New Project app. To add members to a project, use Project Members app.
Step-by-Step Instructions
1. Log in your build.works account
2. Open My Projects app.

3. Select a project.

4. On the Definition phase menu, click on Classification Usage tile.

5. Select the usage to see the assigned classification tables.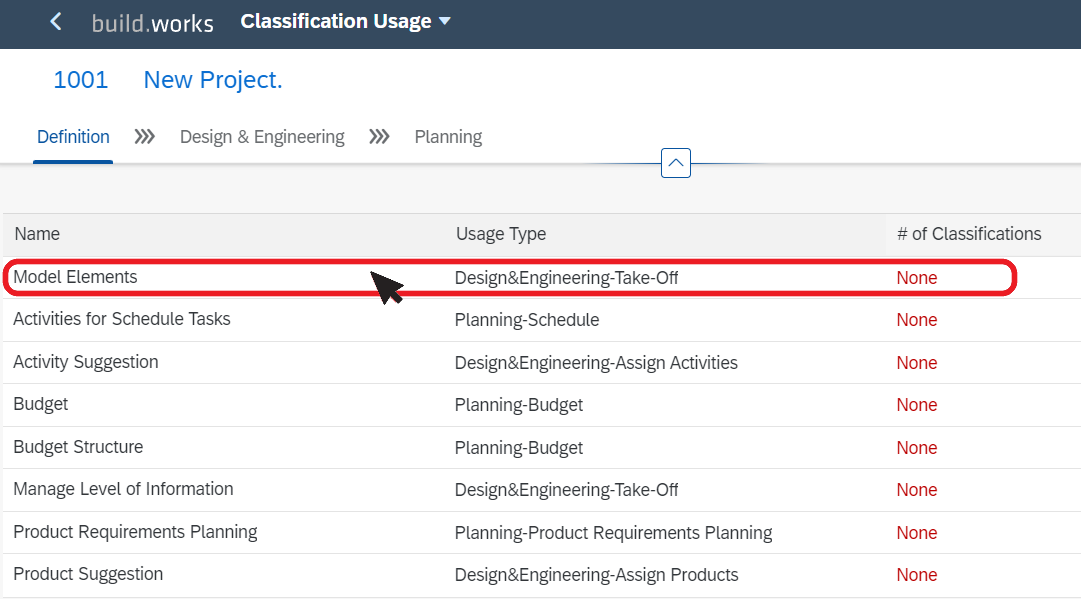 6. On the detail view, you can delete and assign new classification tables. Click on Add button.

7. A pop-up window will open. Select the classification table(s) by ticking the checkboxes. Click on Save button.
Note
To set the deafult classification table, first select the classification table and then click on Set Default button.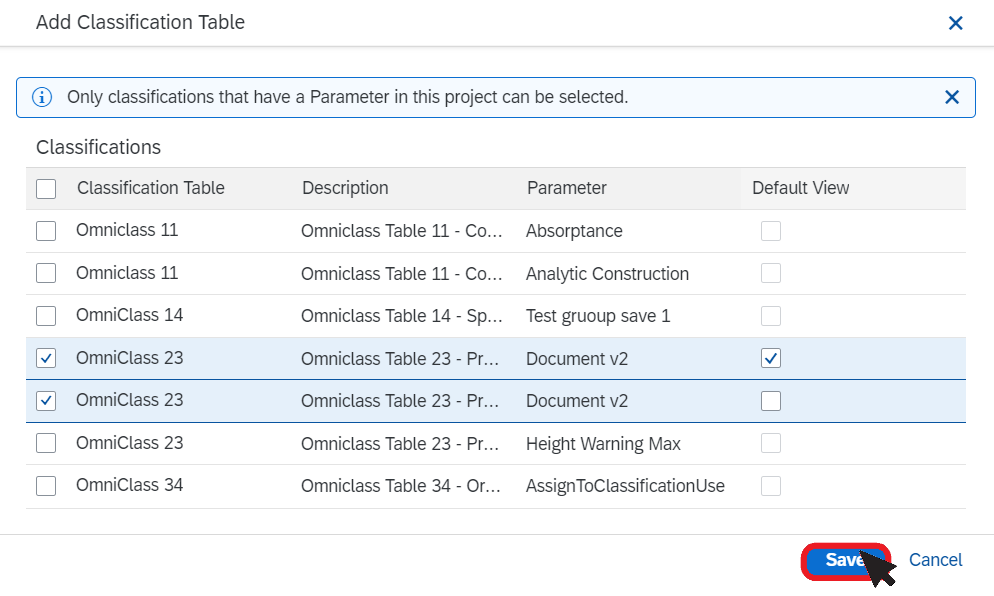 8. The newly assigned classification table appears in the detail view of the selected usage.

What's next?
Once you have assigned classification usages, you might proceed with: