Intro
Project Activities is an app for managing the activities data of the selected project. These activities will be connected with the BIM model elements to define tasks and their duration for scheduling and planning.
Prerequisites
Step-by-Step Instructions
1. Log in your build.works account
2. Open My Projects app.

3. Select a project.

4. On the Definition phase menu, click on Project Activities tile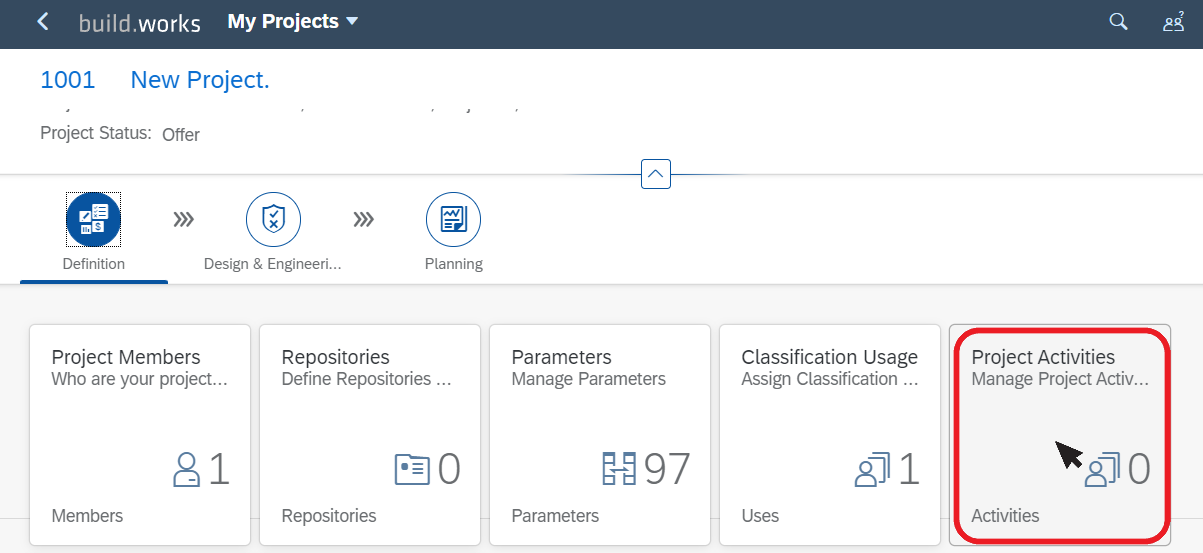 3. The master view of the app will open where you can browse the activities by default hierarchical classification table. To expand the hierarchy, use the expand icon

. Select an activity classification item where you want to add a new activity.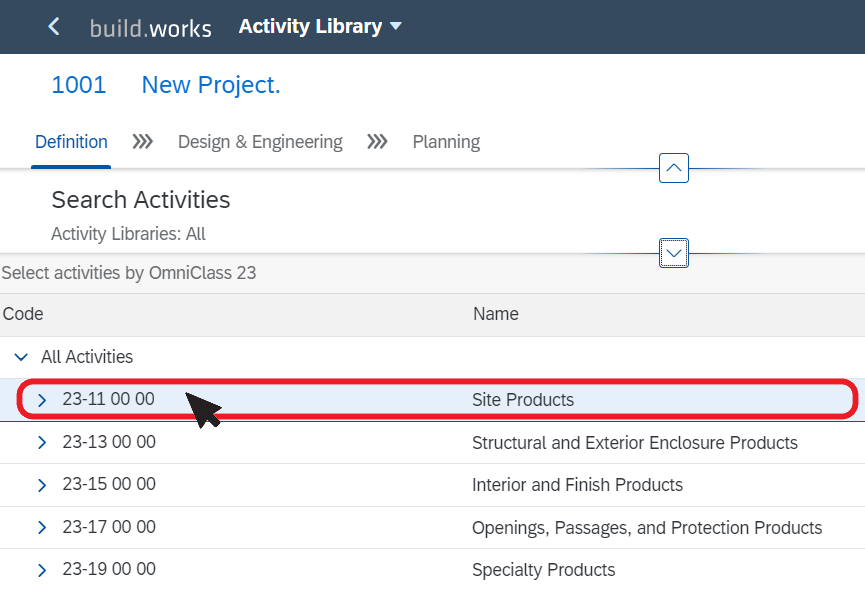 4. To import an activity, click on Import From Global button.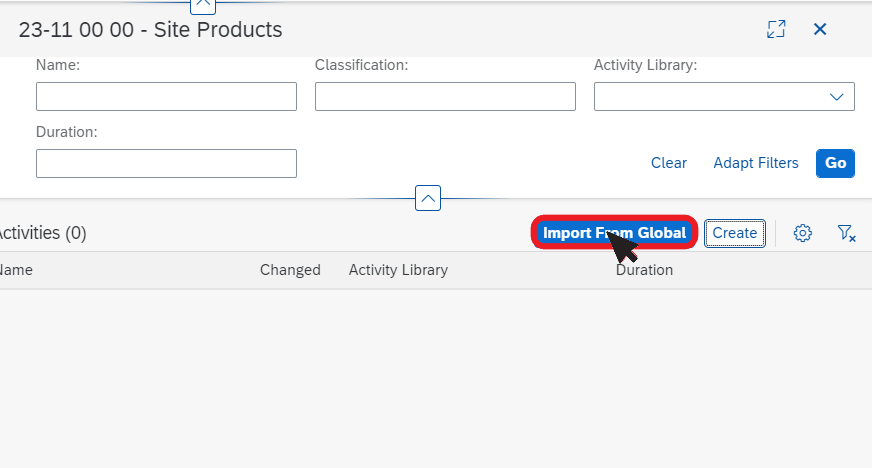 5. A pop-up window will open. Select the activity library.
Note
These libraries refer to groups assigned to the activity during its creation or addition in the Global Library.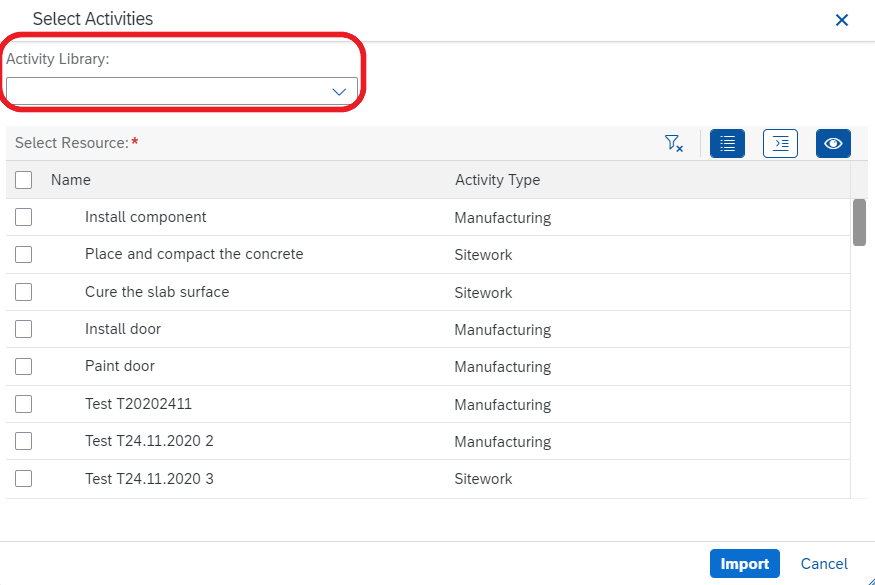 6. Select the activities and click on import button.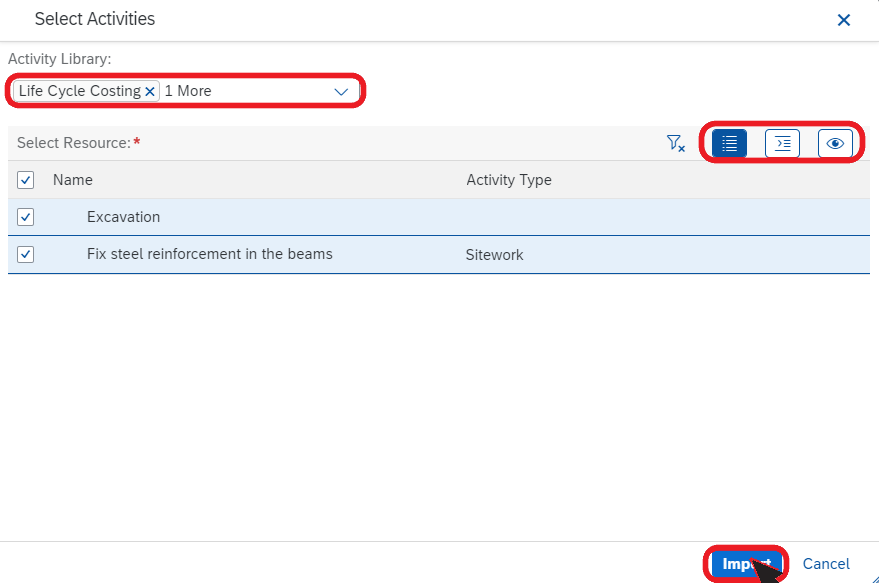 7. To create a new activity in the selected activity classification item, click on Create button.

8. A pop-up window will open. Fill the mandatory fields and click on Save button.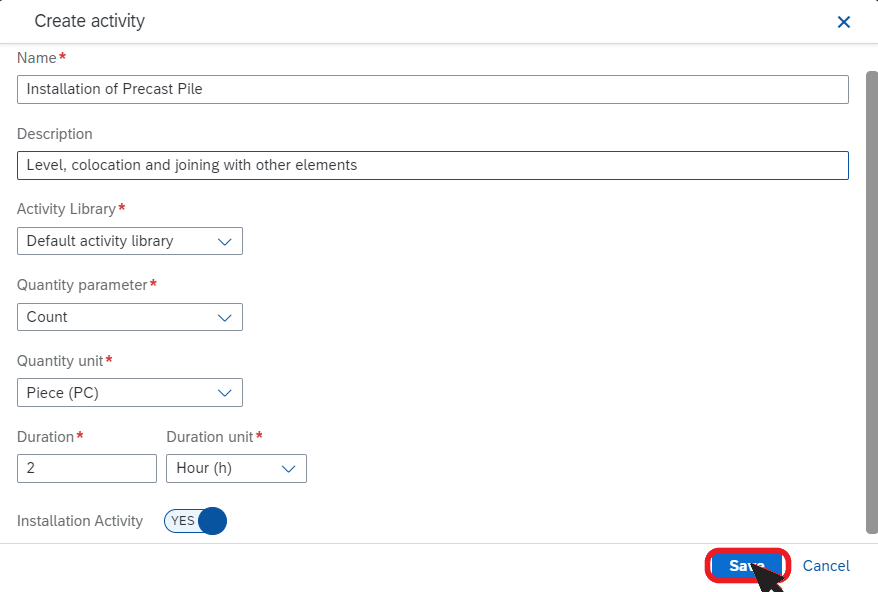 9. Select the newly created activity.
10. A 3rd column will open where you can mantain additional information of the selected activity.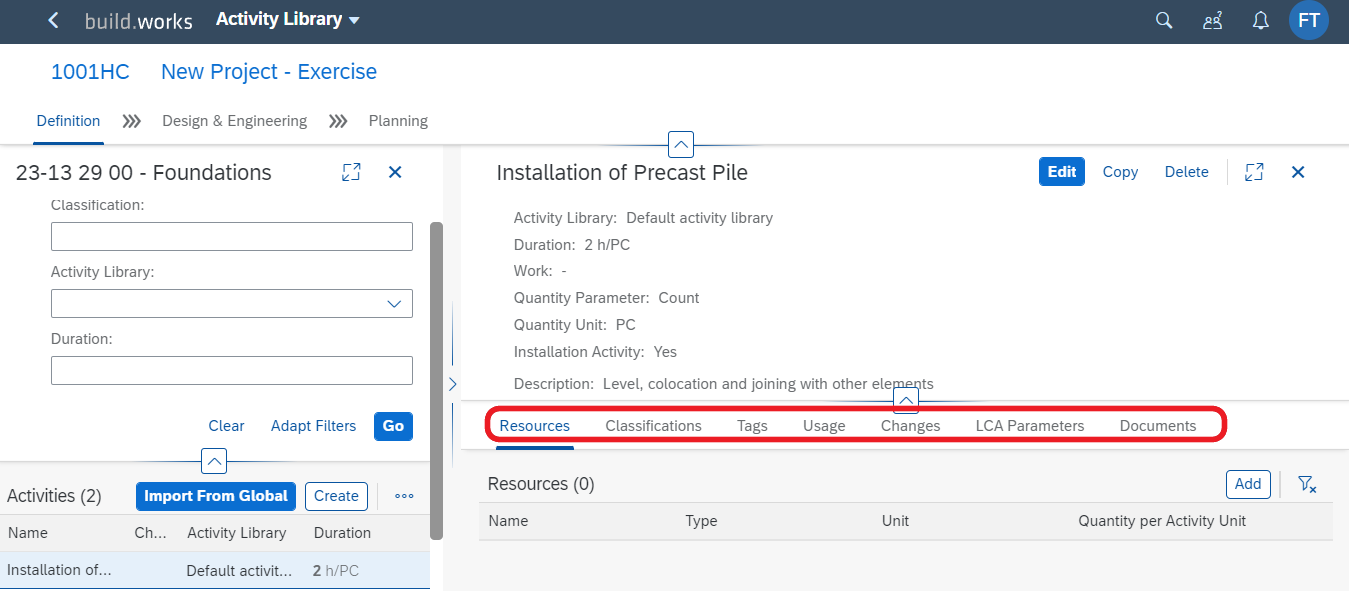 These are the sections we can find in the 3rd column.
Resources: Products, Equipment, Labour and Services that are included and necessary to accomplish the activity.
Classifications: which are the global standard classifications (Omniclass 23, Omniclass 21, Uniclass Ac, NL/SfB 4) that apply for this activity.
Tag: category of quality, price, or another customized category.
Changes: updating for changes made in the global or local library.
LCA Parameters: value of the global warming contribution in kg CO2-equivalent.
Documents: Corresponding files of the activity.
What's next?
Once you have created or imported the needed activities for your project, you might proceed with the definition of Model Level of Information.