Prerequisites
Step-by-Step Instructions
1. Log in to your build.works account.
2. Open My Projects app.

3. Select a project.

4. Select Design & Engineering tab.

5. On the Design & Engineering phase menu click on BOM Viewer tile.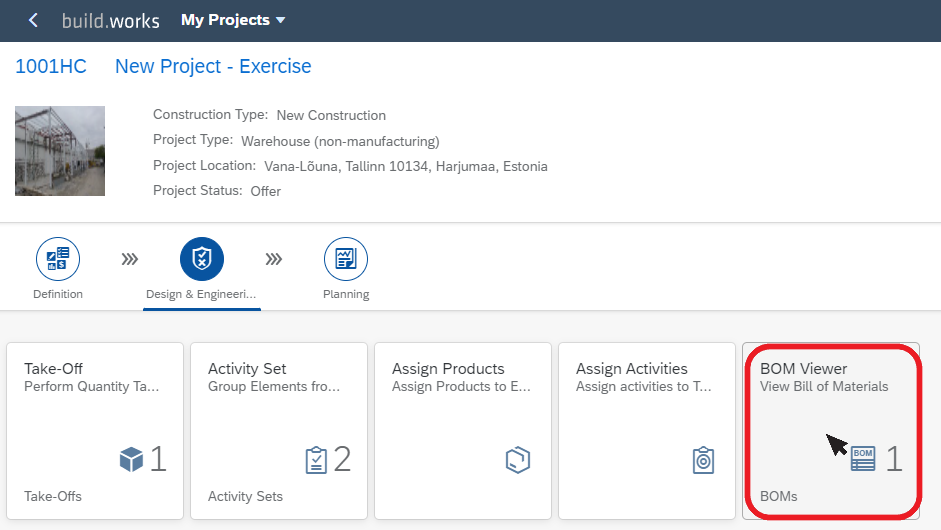 6. Click on Create BOM button.

7. Select the mandatory information. Click on Save button to create a new BOM view.
Note: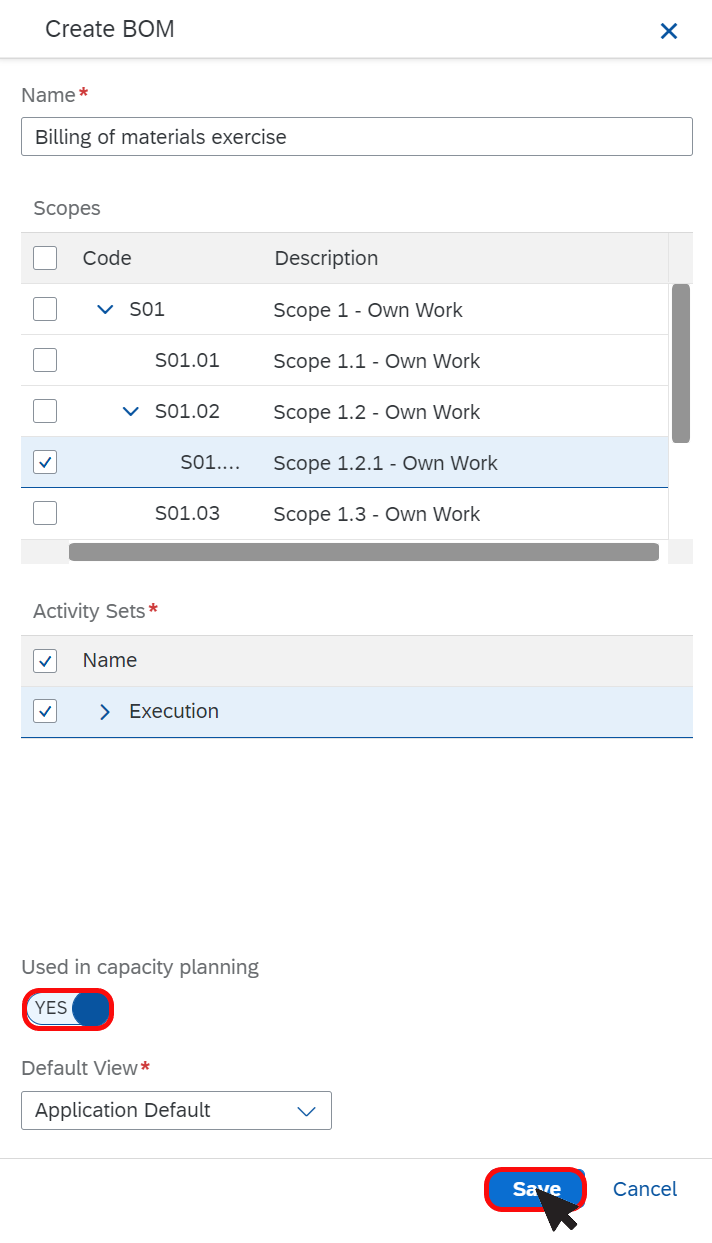 8. Select the newly created BOM in the master table.

9. The Bill of Materials will open.
Note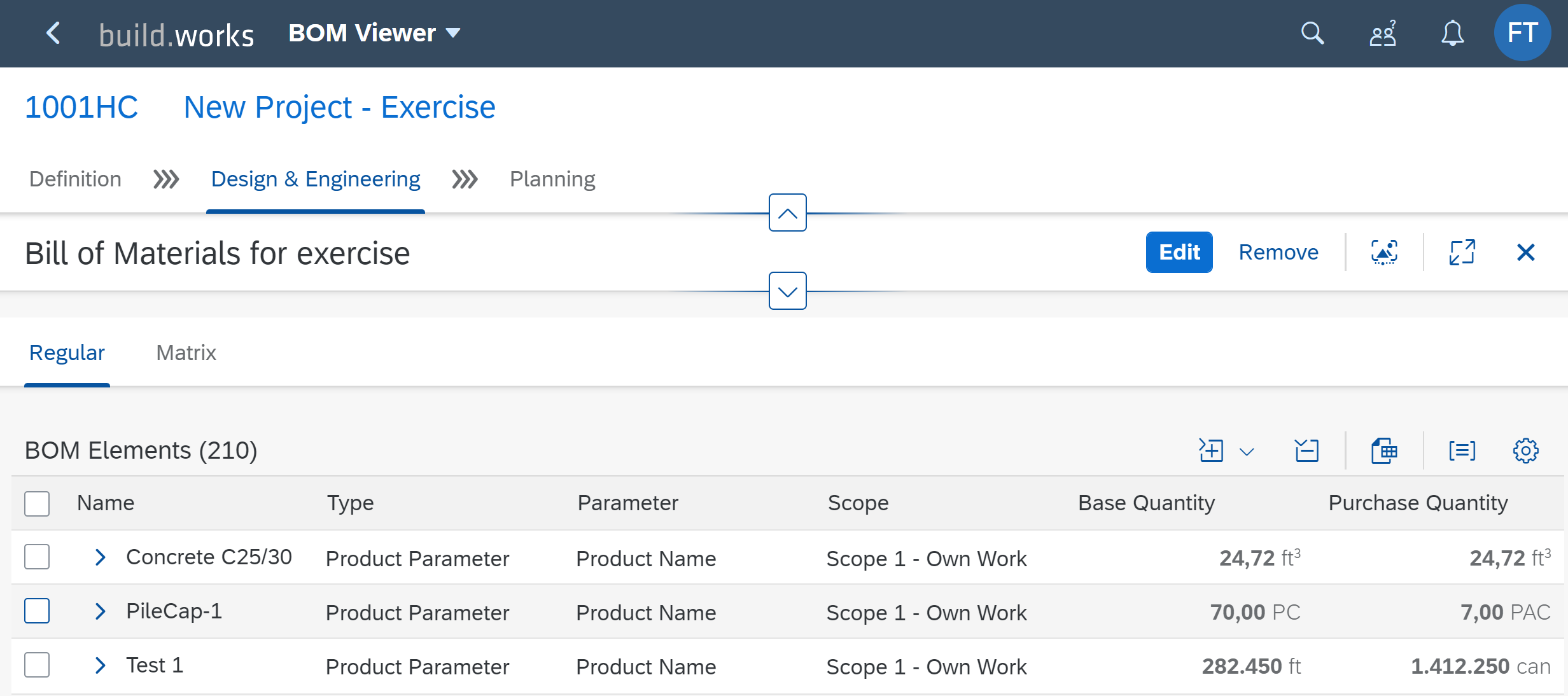 10. To create a Matrix of the Bill of Materials and incorporate only specific data. Select Matrix section and click on Create button.

11. A pop-up window will open where you must specify based on what parameter the Matrix will be created and the quantities that it will use (Purchase Quantity or Base Quantity). Then, click on Next.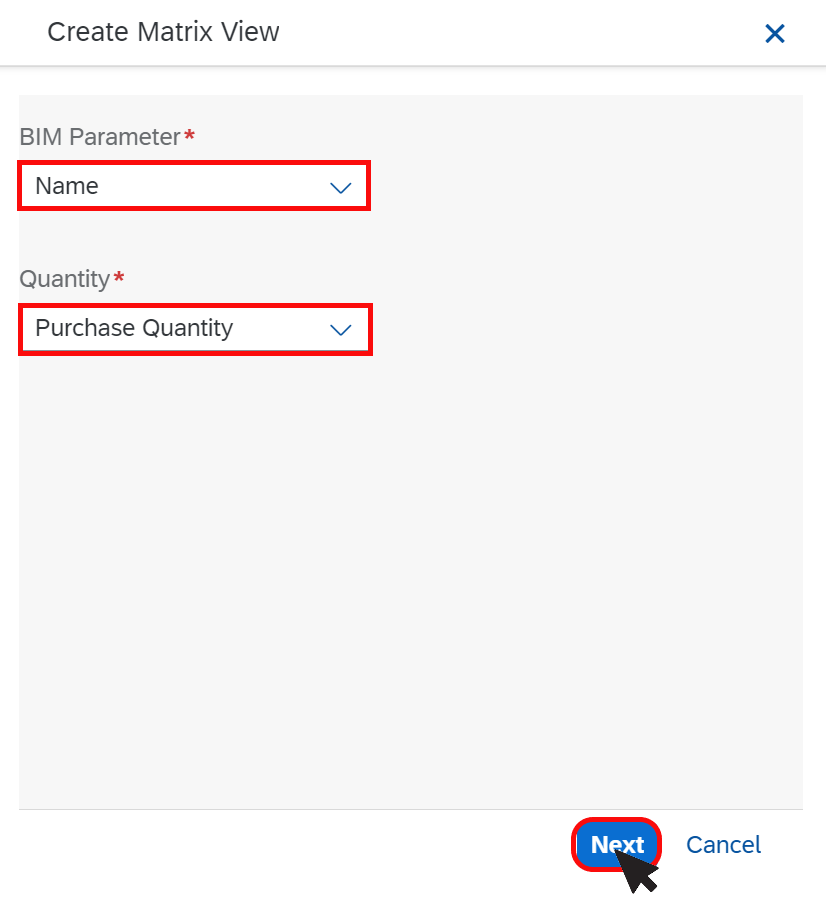 12. Select the products classifications items to be considered in the matrix and click on Save button.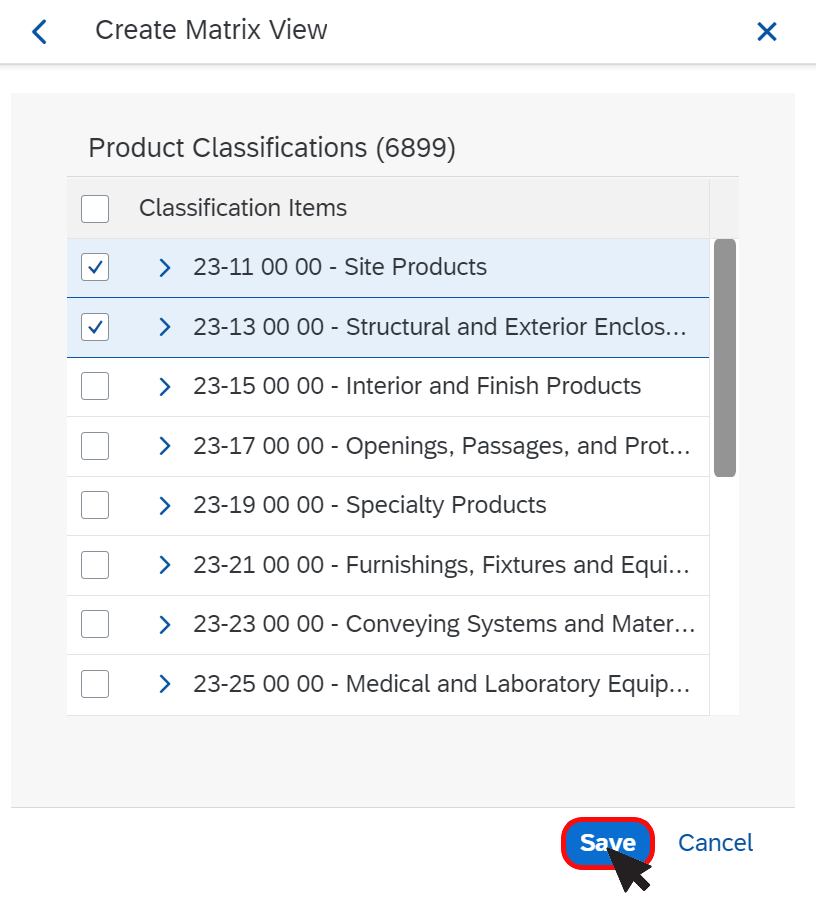 13. The newly created matrix will be displayed.

What's next?
Once you have saved a Bill of Materials of your project, you might proceed with: