Prerequisites
Account profile is an app for managing the general information related to the Company owner of the build.works account. In this sense, the only prerequisite to access to this app is to have a build.works account. Click here to learn how to log in.
Step-by-Step Instructions
1. Log in your build.works account.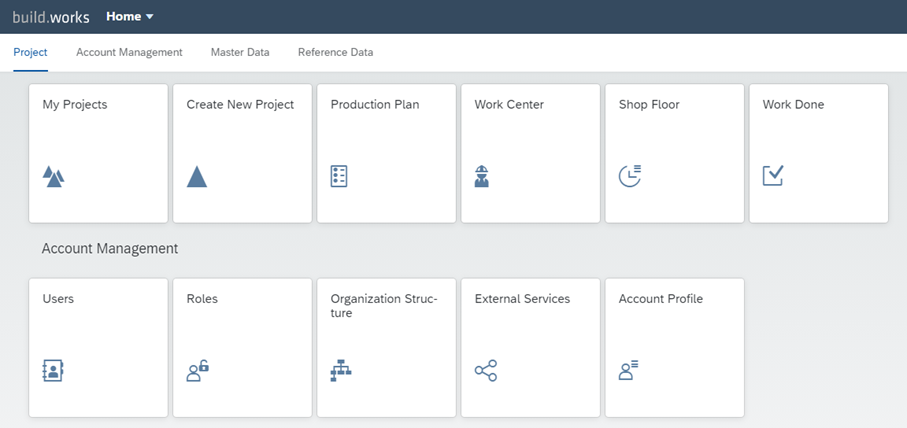 2. On Account Launchpad, click on Account Profile tile.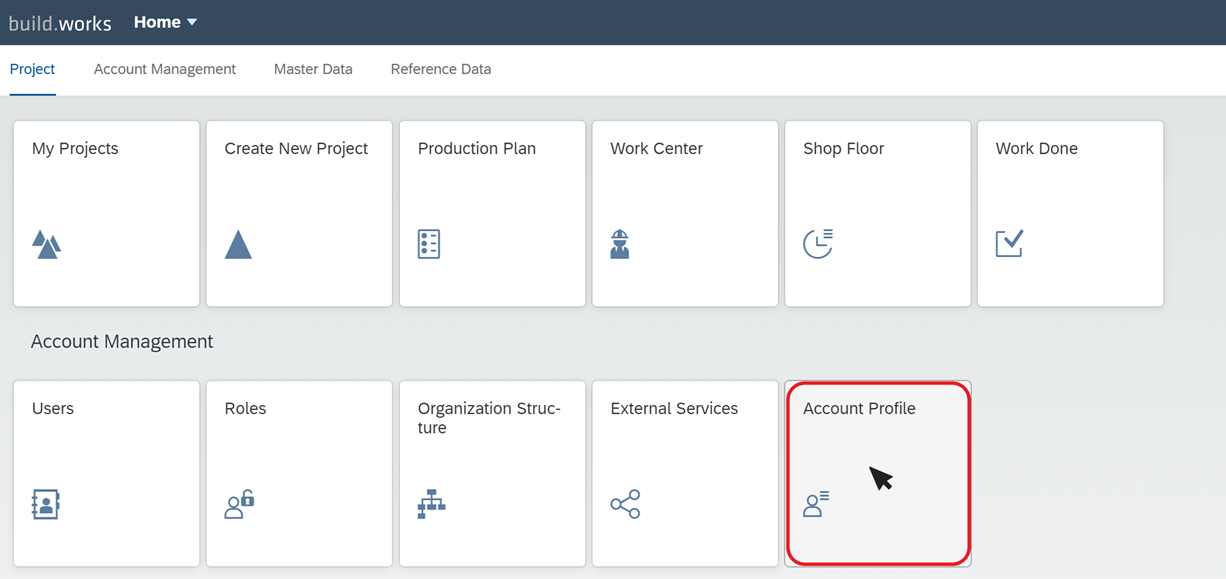 3. The general information of the account will be displayed. To edit the data, click on Edit button.

4. Modify the necessary fields and click on Account Settings tab.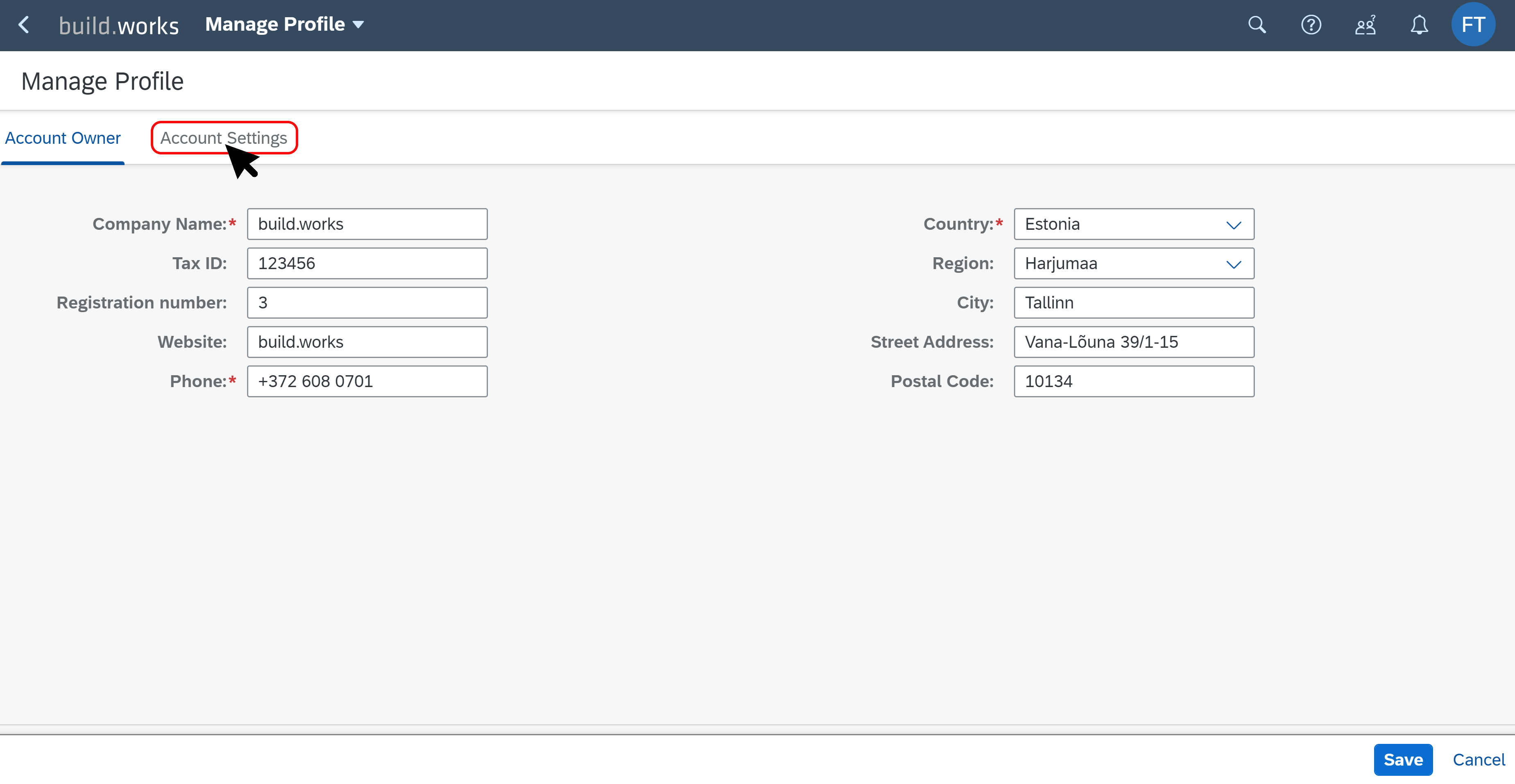 5. In account settings, you can view and edit the precision and trailing zeros of different numerical data used in your projects. Make the needed changes and click on Save.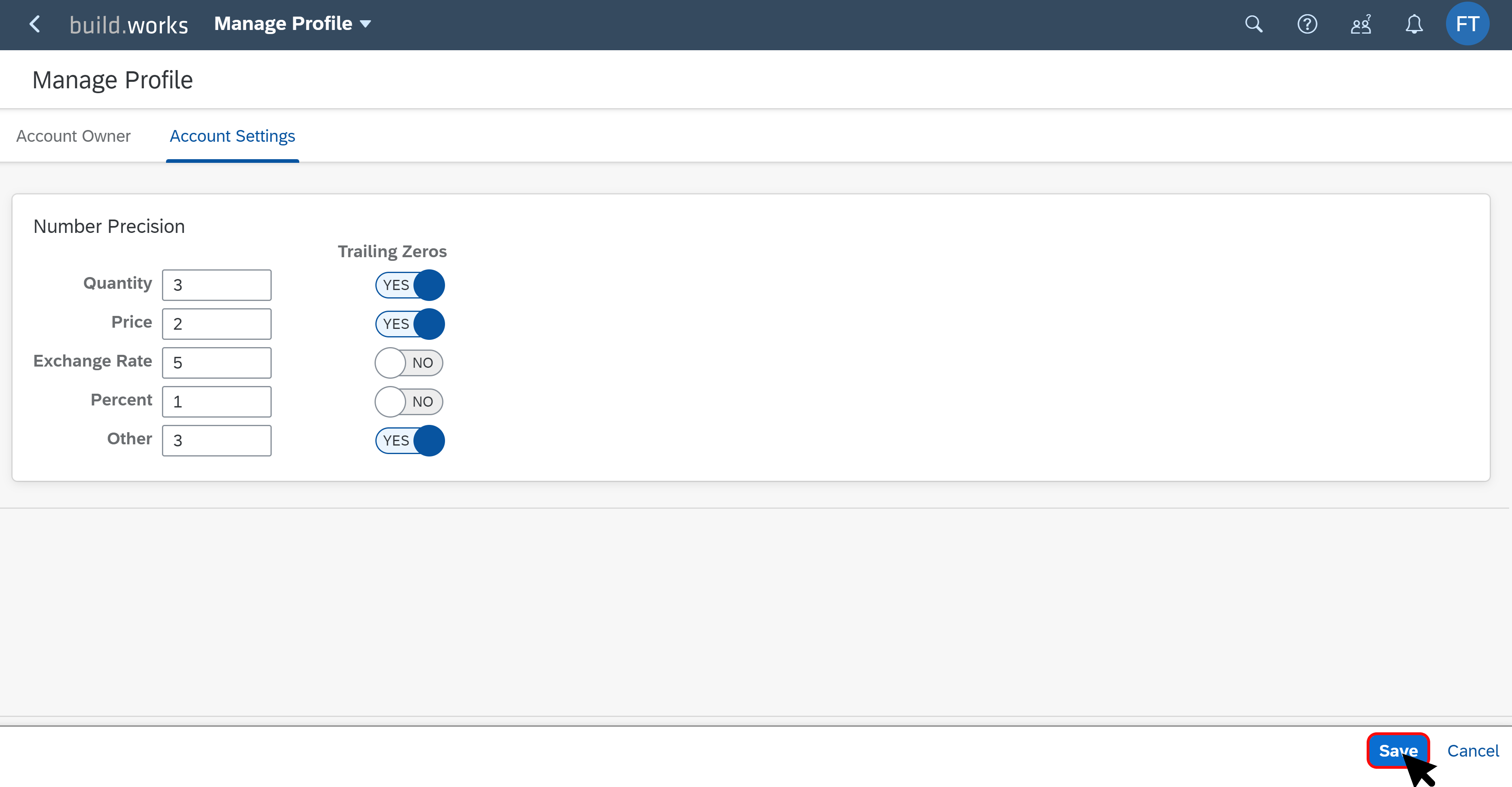 6. Now, the changes on your account information and settings will be applied.