Intro
Assigning the appropiate classifications to the existing Activities will help us to work with different classifications systems (Omniclass, Uniclass, etc.) when the project requires it.
Prerequisites
You must have a build.works account and a role with access to Activity Library app using "Edit+View" authorization. Roles can be assigned to users in Users app. To modify a role, use Roles app.
You have created at least one activity. To create an activity, use Activity Library app.
Step-by-Step Instructions
1. Log in your build.works account.
2. On Account Launchpad, click on Master Data in menu or scroll down on Launchpad.
3. Click on Activity Library tile.

4. Select the classification item where the activity is located.
5. Select the activity to view its master data

6. Select Classifications section and click on

edit/change button of a classification table field.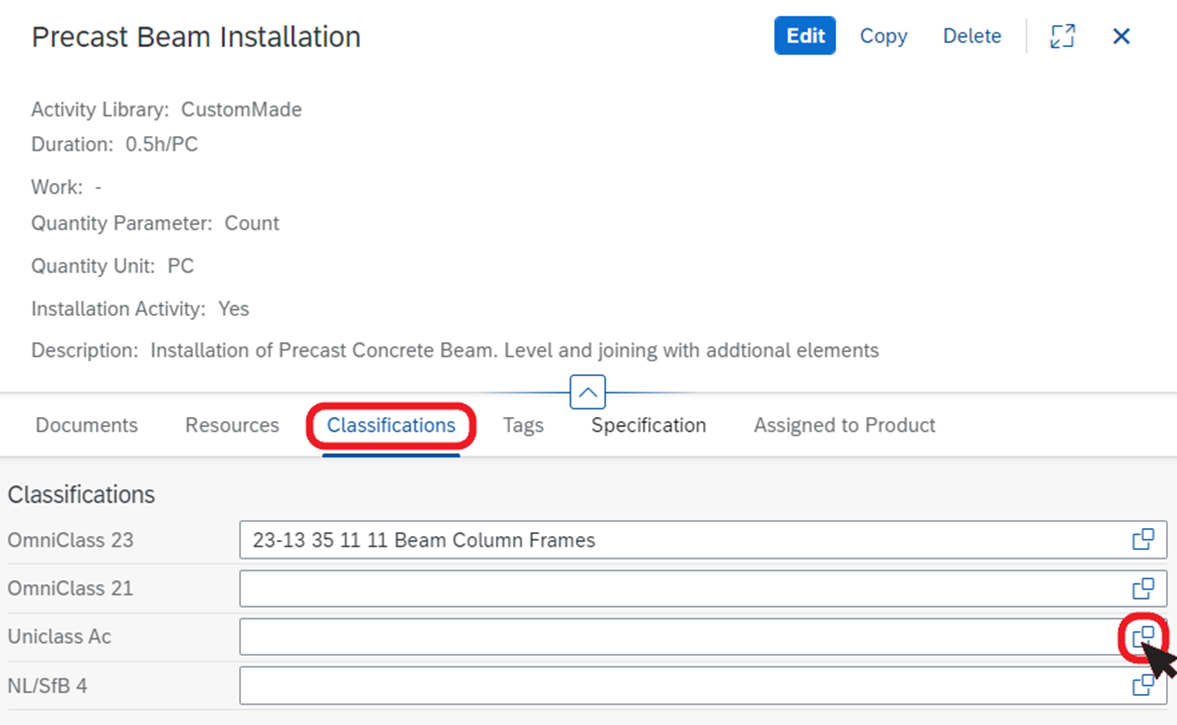 7. Select a classification item and click on Save button.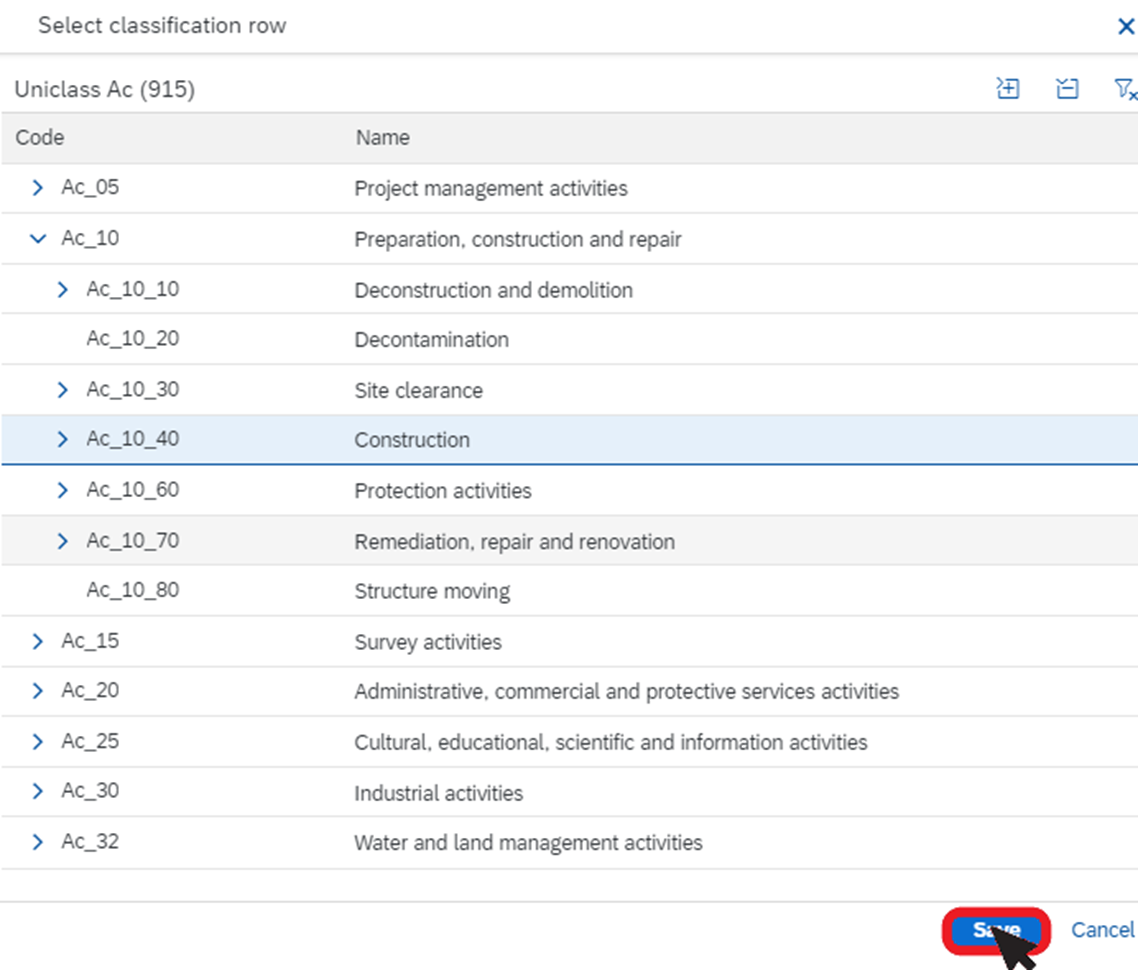 8. The newly added classification appears in Classifications section.