Prerequisites
You must have a build.works account and a role with access to Product Library app using "Edit+View" authorization. Roles can be assigned to users in Users app. To modify a role, use Roles app.
You have at least one product. To create a new product, use Product Library app.
Step-by-Step Instructions
1. Log in your build.works account.
2. On Account Launchpad, click on Master Data in menu or scroll down on Launchpad
3. Click on Product Library tile.

4. Select the classification item where the product is located.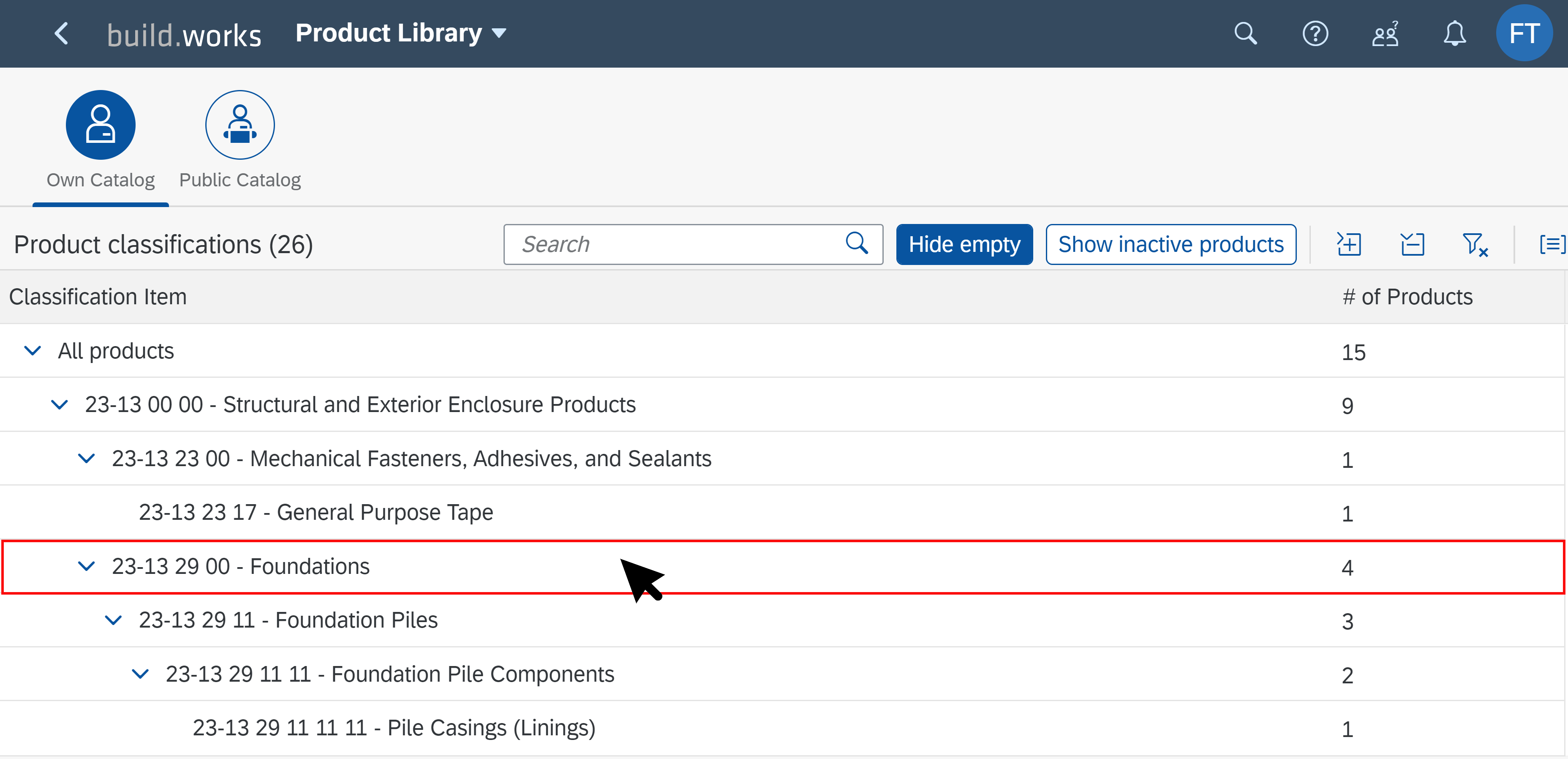 5. Click on the product to view its master data.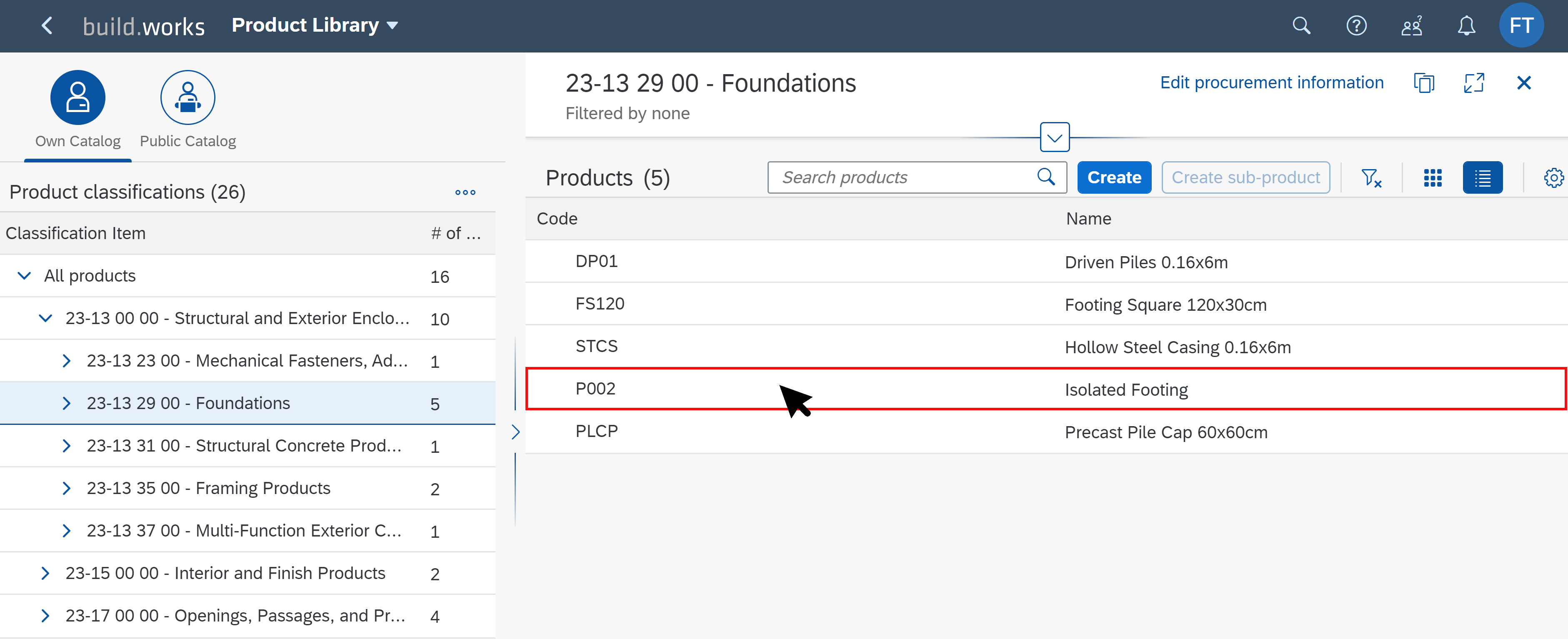 6. Select Units tab from the ribbon located in the middle of the page and click on Edit button.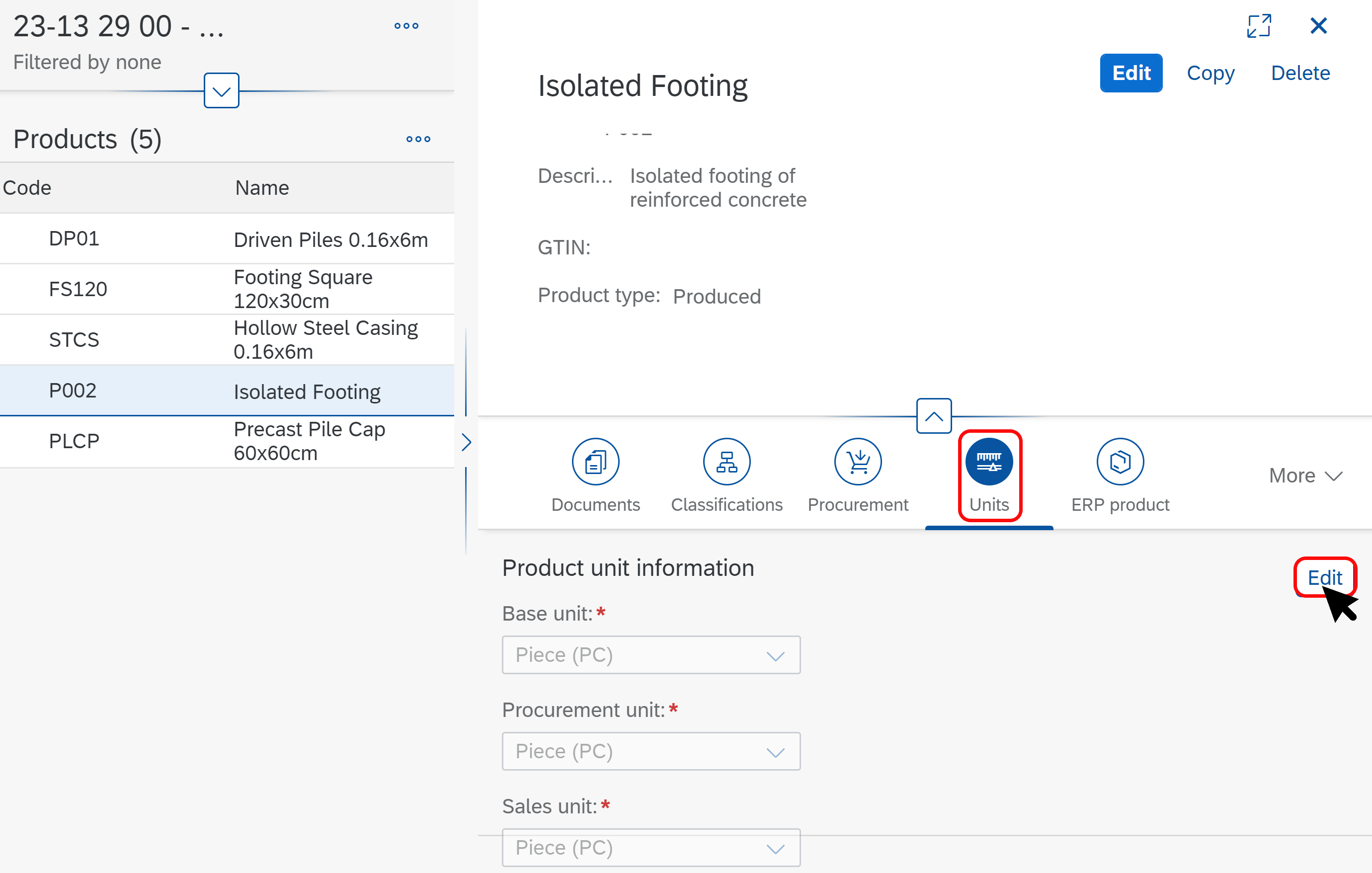 7. Fill all the fields and click on Save button.