Prerequisites
Step-by-Step Instructions
1. Log in your build.works account.
2. On Account Launchpad, click on Master Data in menu or scroll down on Launchpad.

3. Click on Business Partners tile.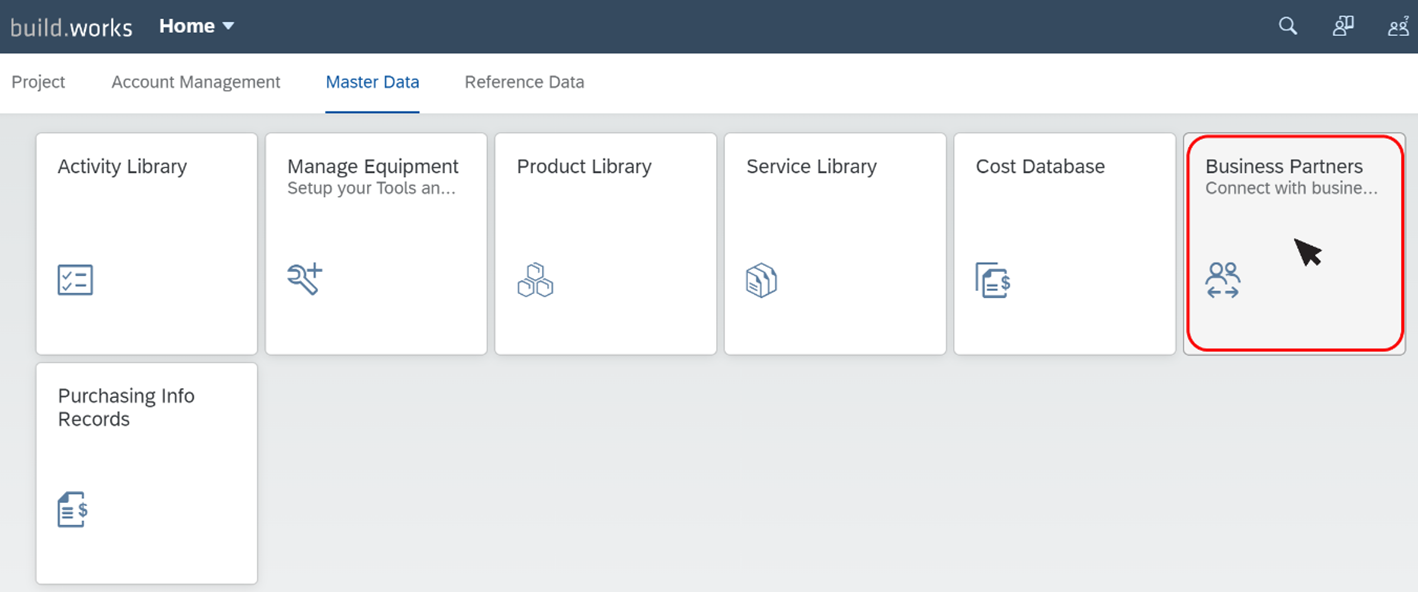 4. The master view of the app will open where you can browse the companies and suppliers that are your business partners. Click on Create button to add a new one.
Note
It is possible to view potential business partners in the Public Companies catalog shared by build.works.
You can access My Partners where only the business partners created under your account can be viewed. Public Companies are business partners shared by other accounts.

5. Use the menu to go through all the different sections and fill with the correct information all the mandatory fields. Then, click on Save button.
General Information for identification.

Markets where the company can work. You can select them by continent or country.

Company Profile refers to the main activities that the company can accomplish or manage.

Roles identify the business partner as a "Customer" and/or "Supplier".

Address for the company localization if it is necessary.

Contact: Person who must be contacted if it is necessary and the areas she/he manages in the company.