Prerequisites
You must have a build.works account and a role with access to Product Library app using "Edit+View" authorization. Roles can be be assigned to users in Users app. To modify a role, use Roles app.
You have assigned a classification table to usage types Product and Services in Global Classification Usage app.
You have an existing product or service. To create a new product, use Product Library app. To create a new service, use Service Library app.
Step-by-Step Instructions
1. Log in your build.works account.
2. On Account Launchpad, click on Master Data in menu or scroll down on Launchpad.
3. Click on Price List tile.

4. The master view of the app will open where you can browse the existing price lists. To create a new price list, click on Create button.
Note
If there is not any existing group or you want to create a new one, click on Edit groups button.

5. A pop-up window will open. Fill all the mandatory fields and click on Next.
Note
You can select "Price" or "Discount" as the type of the list.

You can select "Product" or "Service" as the entity type.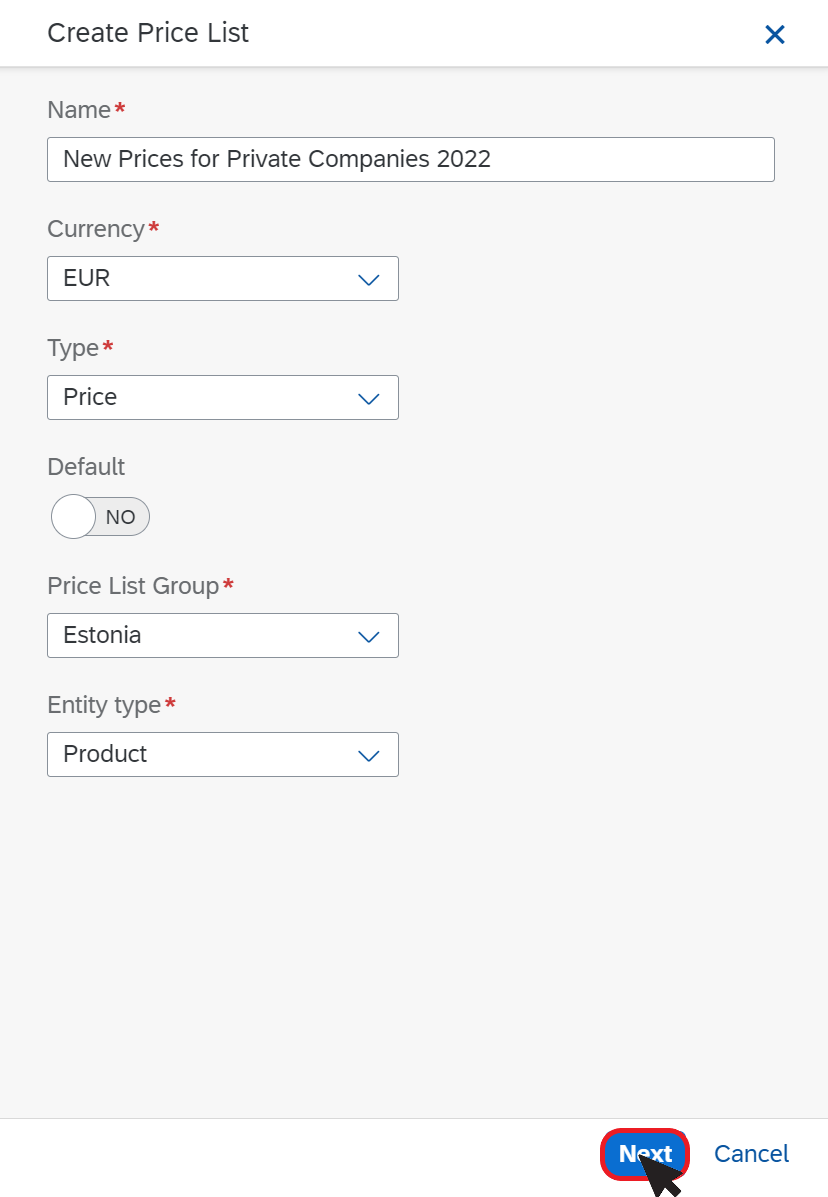 6. According to the entity type, select the appropiate classification table and specify the items that will be included in the list. Click on Save button.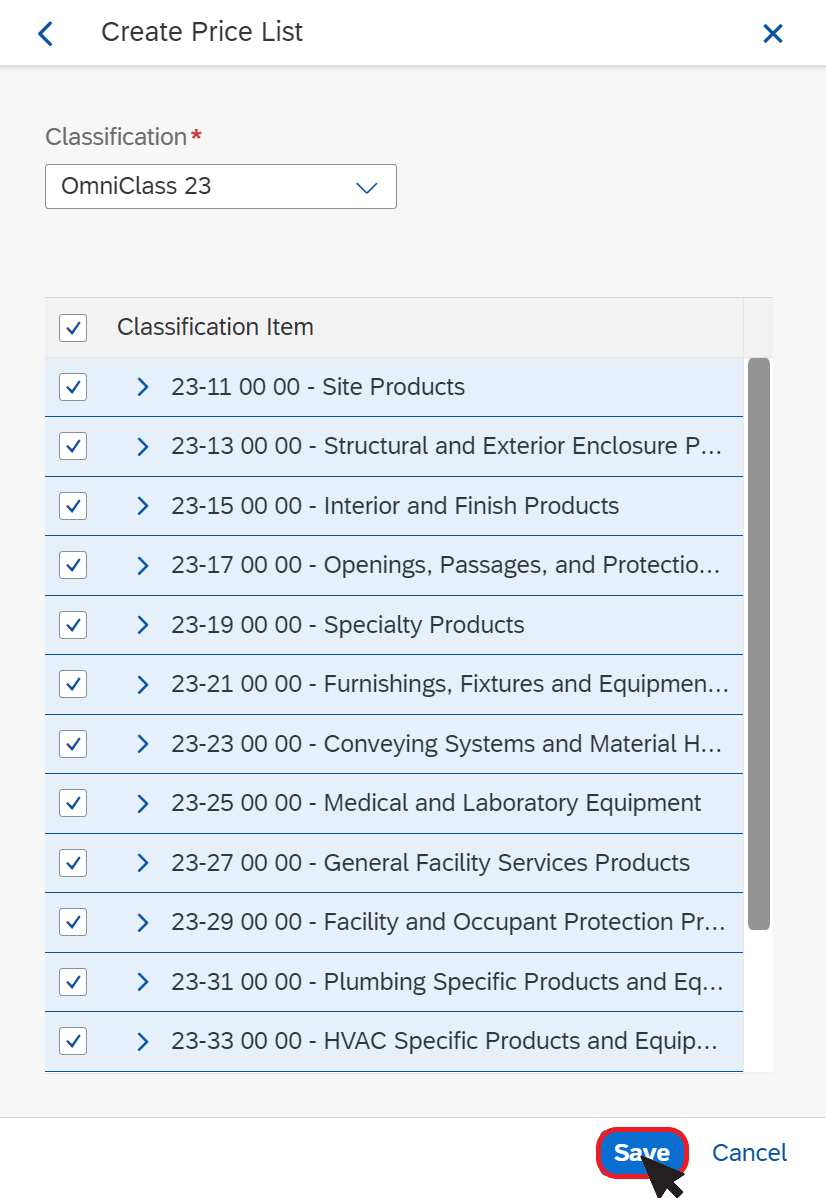 7. The newly created price list will automatically open its detail view. As it is a new list, you must enter the prices for the products or services. Click on the price to assign manually its correct value.

Note
You can import the prices values from an excel file.

In "Sales Info Records" section, you can view where the list is being used.

You must "Lock" the price list to use it in Sales Info Records app.