Intro
Take-Off is an app for defining and managing the elements that will shape your project. Here, you can create 3 different types of Take-Offs:
BIM: Take-off in which elements and their quantities are exported from a BIM Model repository.
BIM-based: Take-off is created based on a take-off type BIM and the elements are grouped by chosen parameters.
Manual: Take-off in which elements are exported from an excel file and/or created manually in the app.
Prerequisites
You have a project and you are member of it. To create a new project, use New Project app. To add members to a project, use Project Members app.
You have defined a repository in Repositories app.
You have defined the project parameters in Parameters app.
You have defined the default classification table of usage type Model Elements in Classification Usage app.
Step-by-Step Instructions
1. Log in your build.works account.
2. Click on My Projects tile.

3. Select a project.

4. Select Design & Engineering tab.

5. On the Design & Engineering phase menu, click on Take-Off tile.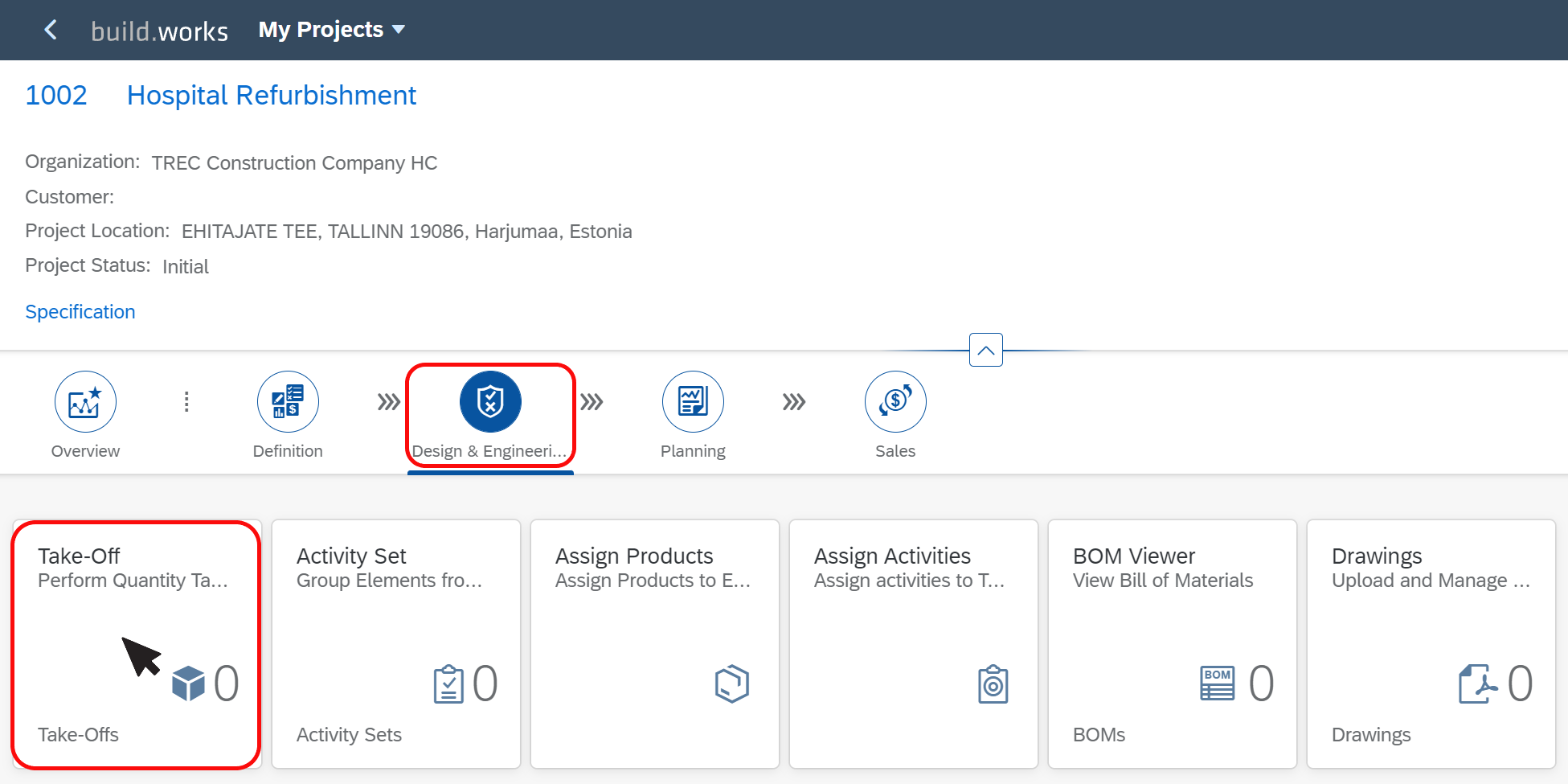 6. The master view of the app will open where you can browse the project take-offs. Click on Create Take-Off button.

7. A pop-up window will open. Fill the mandatory fields, select Manual type and click on Create button.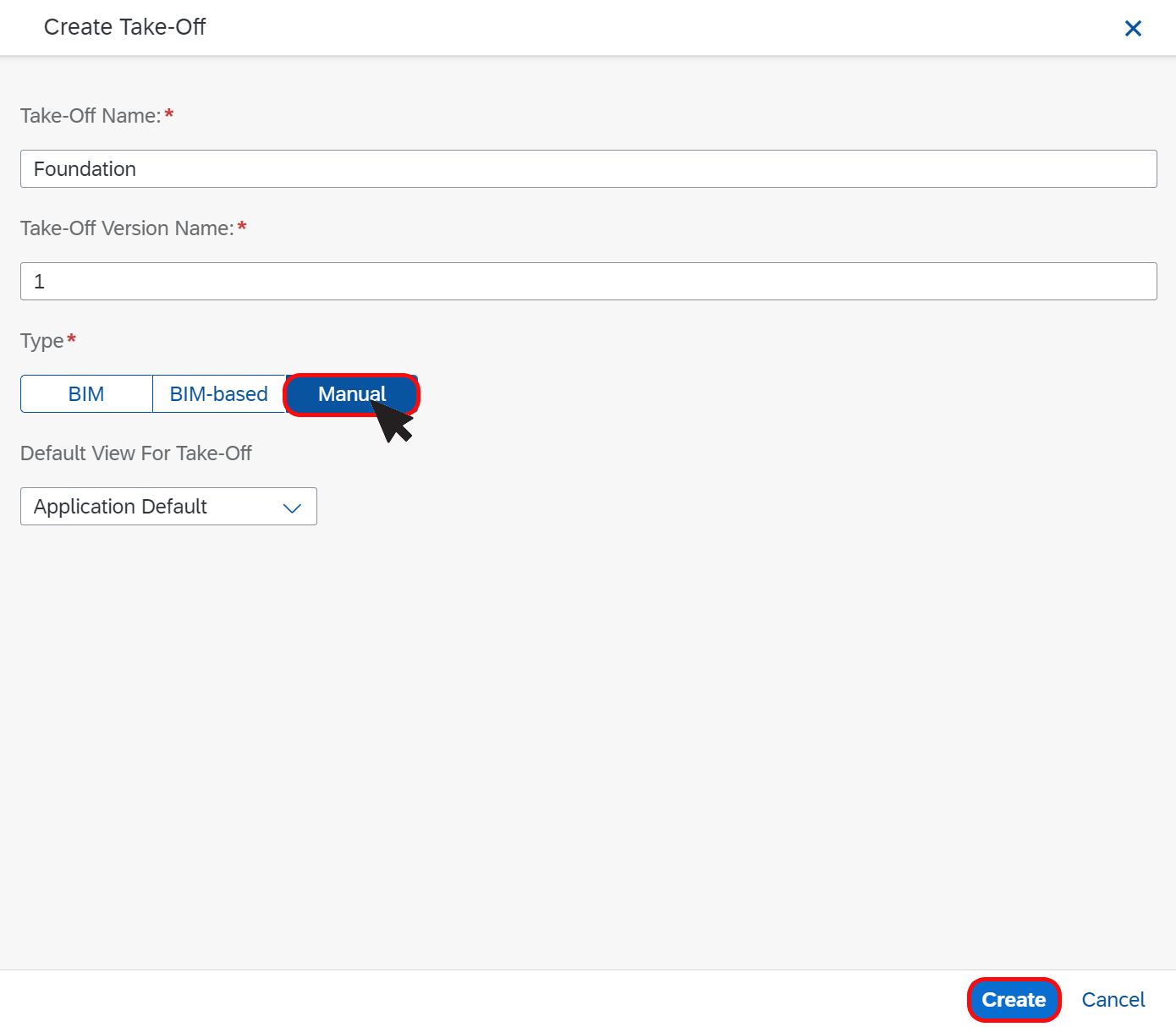 8. Select the take-off to open its detail view. You can add elements manually by clicking on Create button. To import the elements from an excel file, click on Import/Export button.

9. A pop-up window will open. In Parameters section, click on Add button.

10. Select the parameters and click on Add button.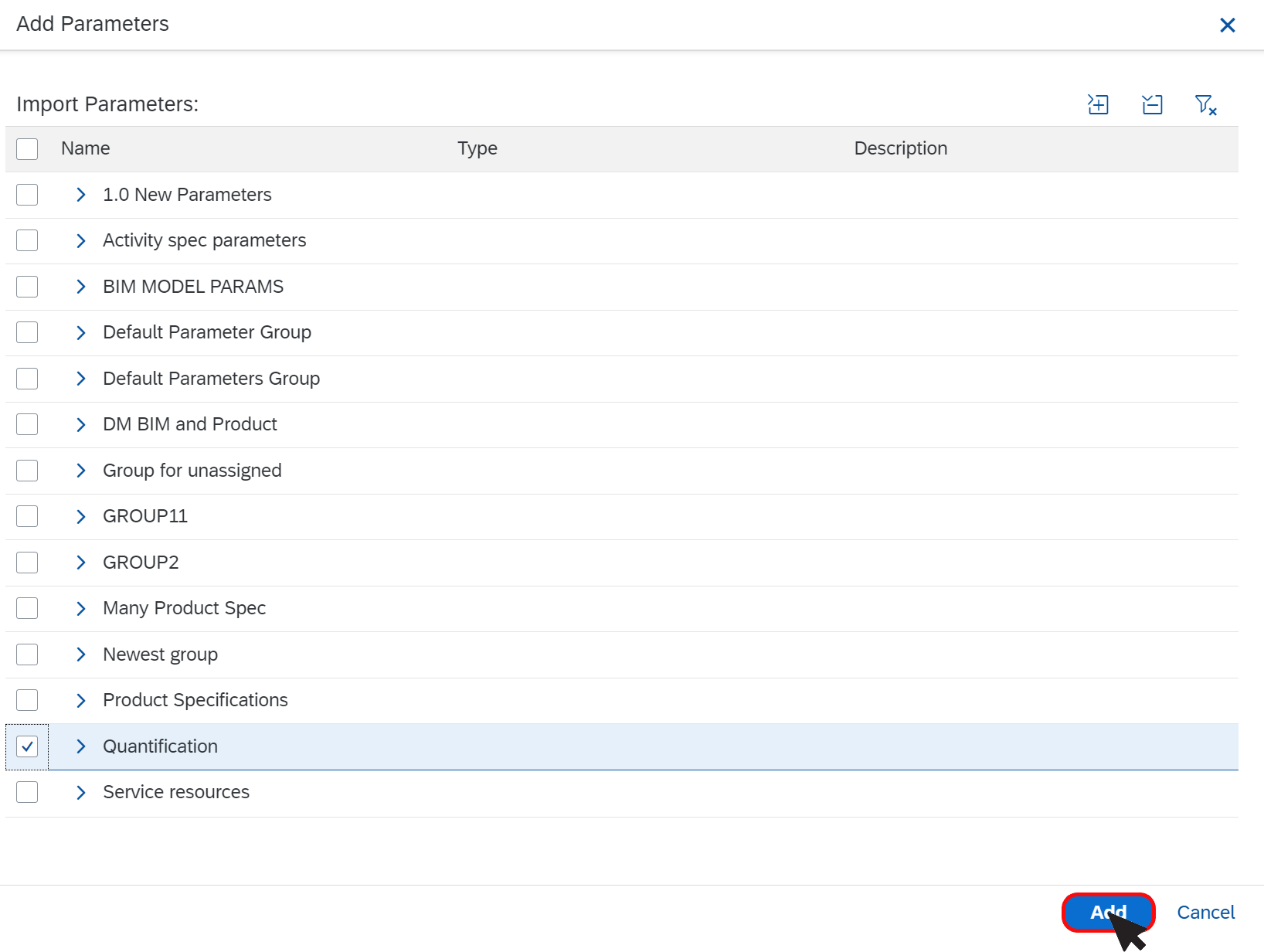 11. Specify the order of the parameters.
You can aslo add or remove parameters.
12. In Export section, click on Export Take-Off button.

13. Once the excel file is downloaded, open it.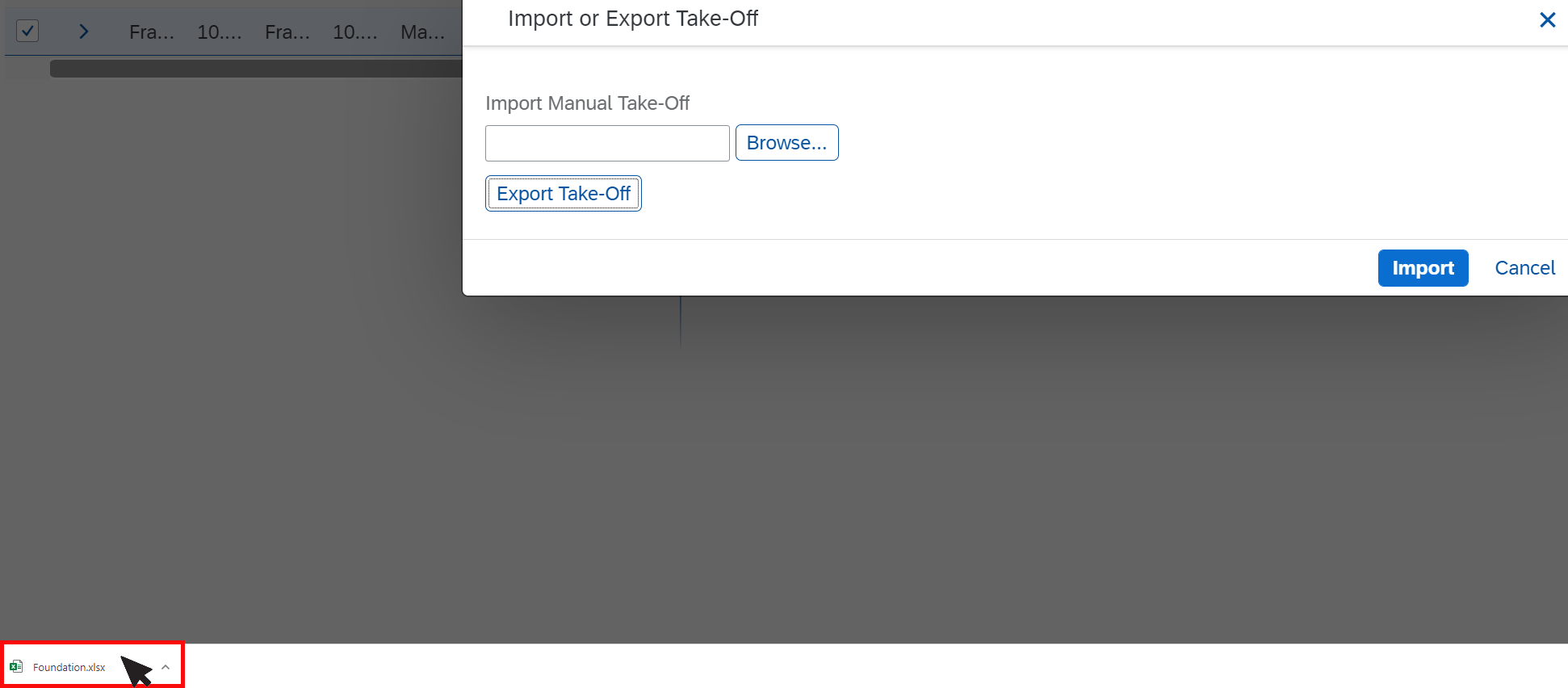 14. Fill the excel format with the elements information.

15. In Import section, click on Browse... button.

16. Select the excel file from your device.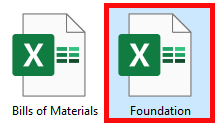 17. Click on Import button.

18. A confirmation is required to import the elements. Click on Save button.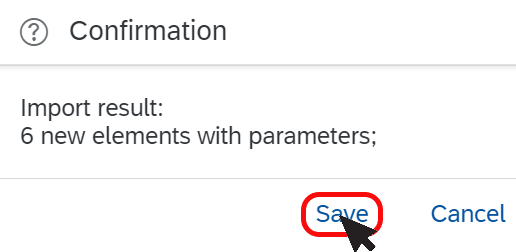 19. The newly imported or created documents will appear on the detail view of the take-off.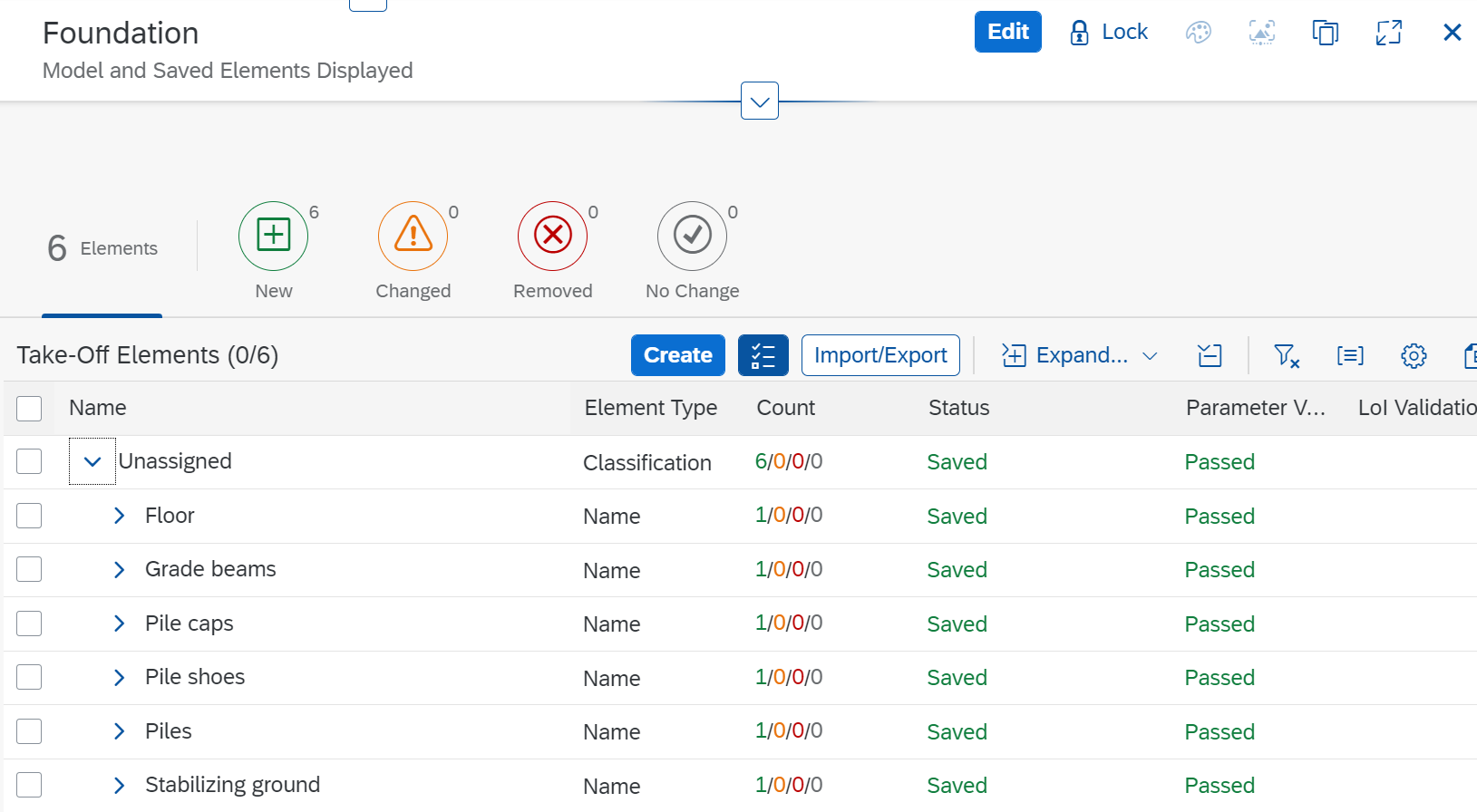 20. Select the elements to view and edit its parameters.