Introduction
Stock Overview is an app for viewing your products in stock, their available amount, prices and storage location.
Prerequisites
Step-by-Step Instructions
1. Log in your build.works account.
2. On Account Launchpad, click on Stock Overview tile.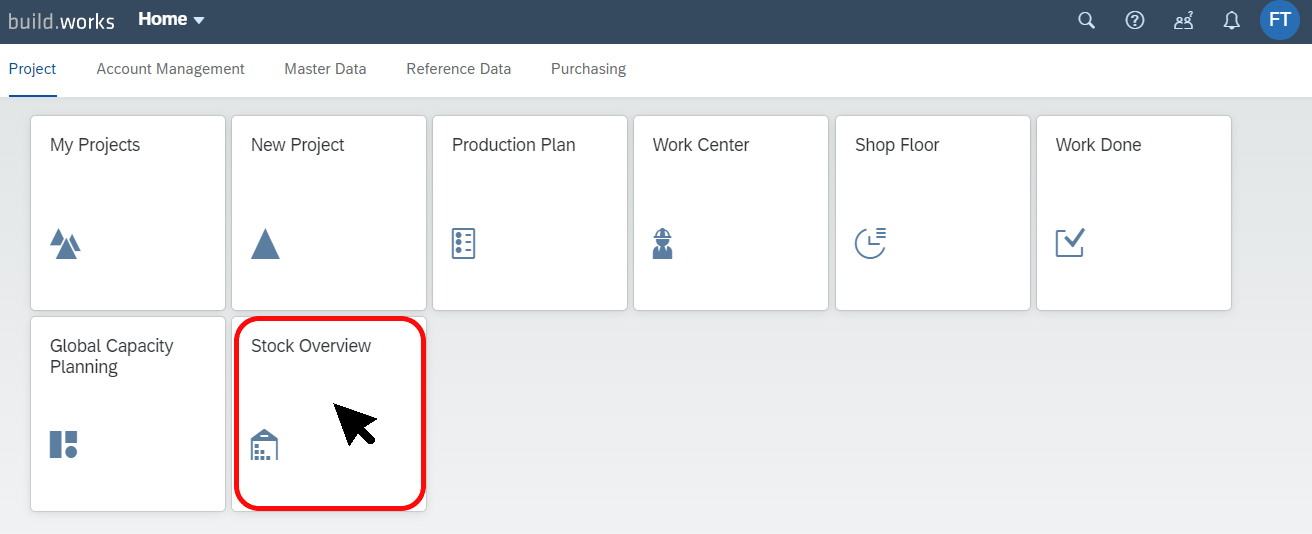 3. The master view of the app will open where you can browse the existing material ledgers. Here, you can view all the storage locations and their total quantity of available products. Select a product to open its detail view.
4. On the detail view you can view the ledgers' entries and exits.