Introduction
Purchase order is an app for viewing, creating and managing the purchase orders of for your needed project products.
Prerequisites
Step-by-Step Instructions
1. Log in your build.works account.
2. On Account Launchpad, click on Purchasing in menu or scroll down on Launchpad.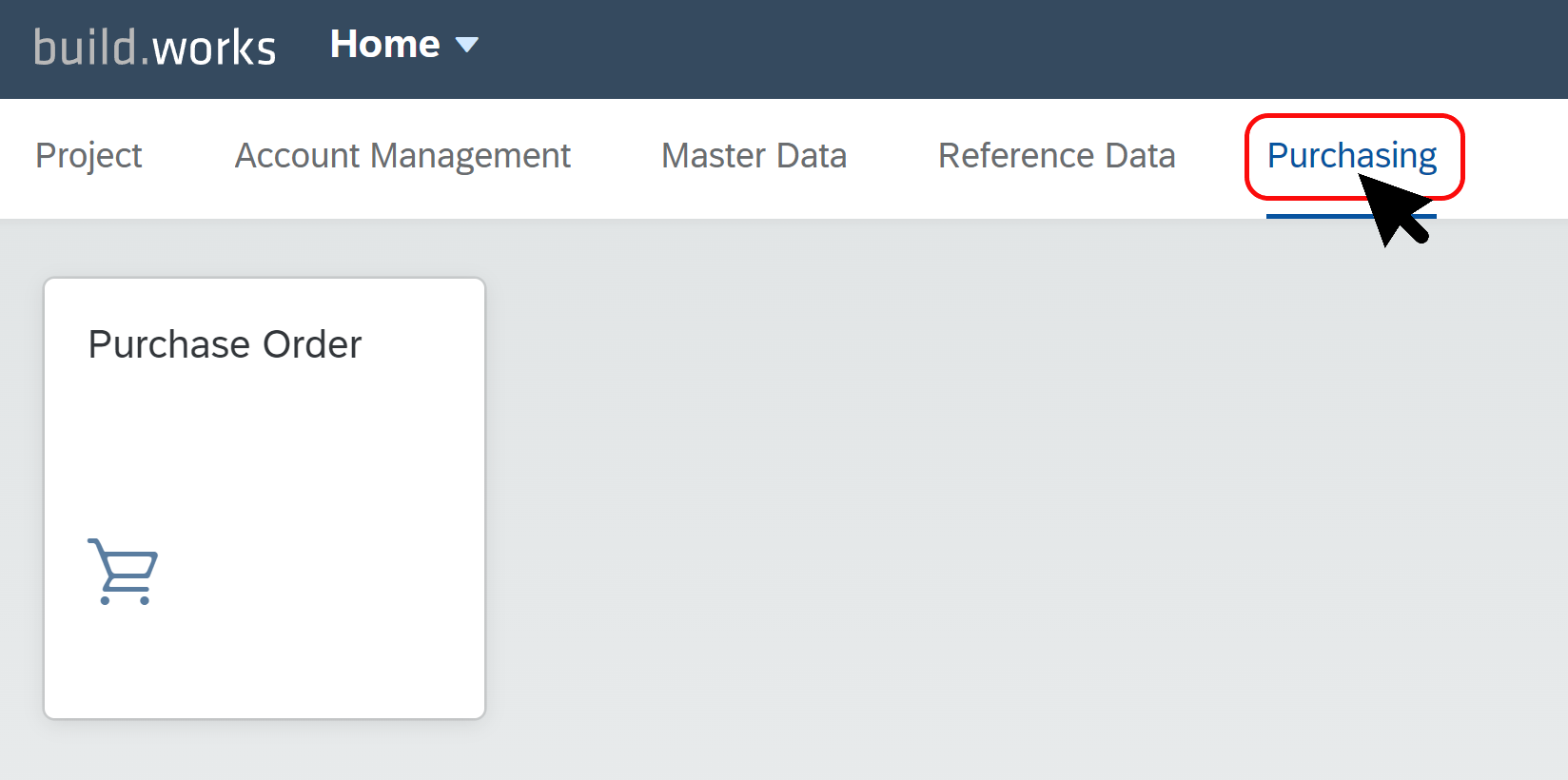 3. Click on Purchase Order tile.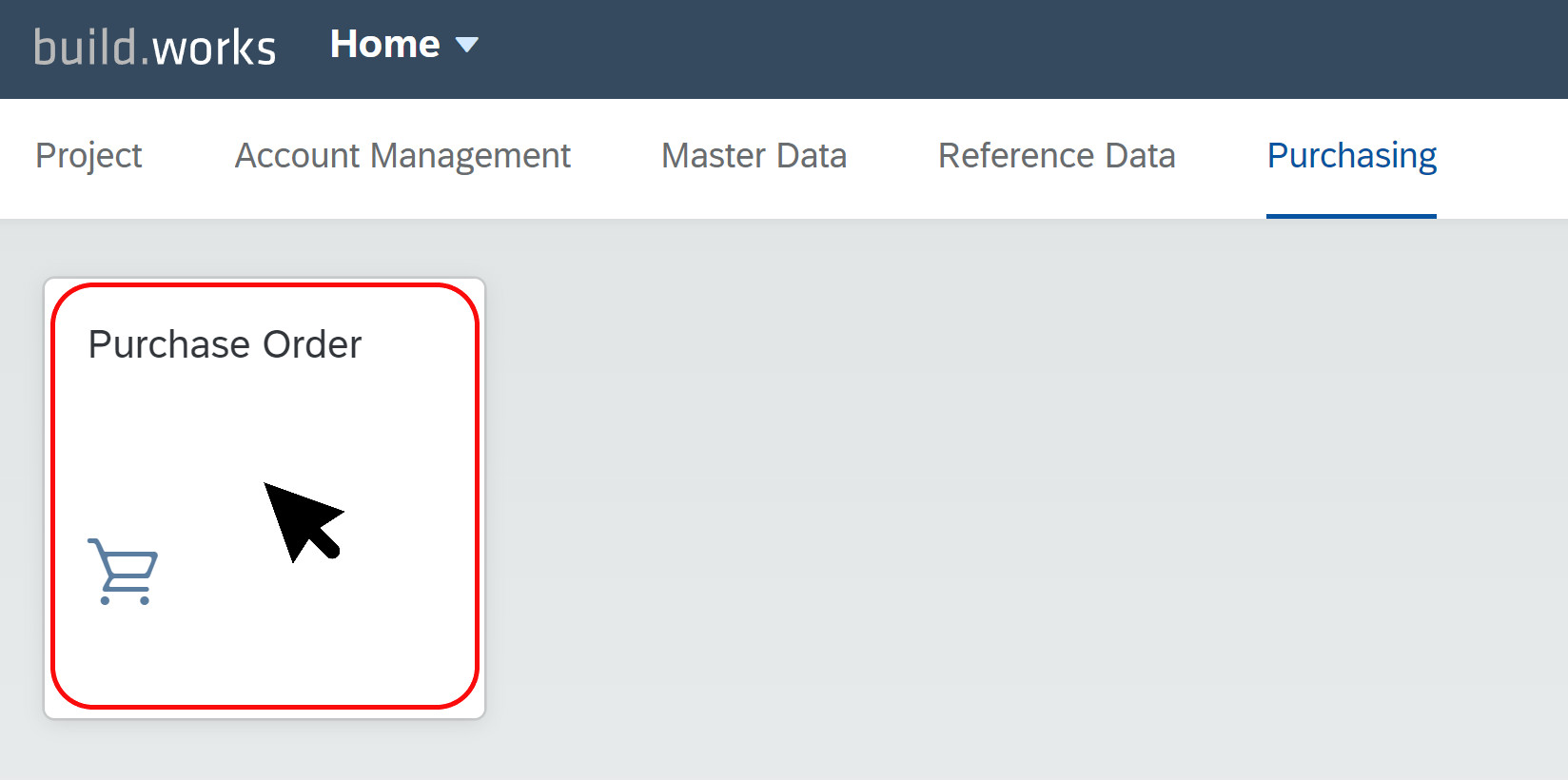 4. The master view of the app will open where you can browse the existing purchase orders. To create a new order, click on Create.

5. Fill the general information regarding the purchase order.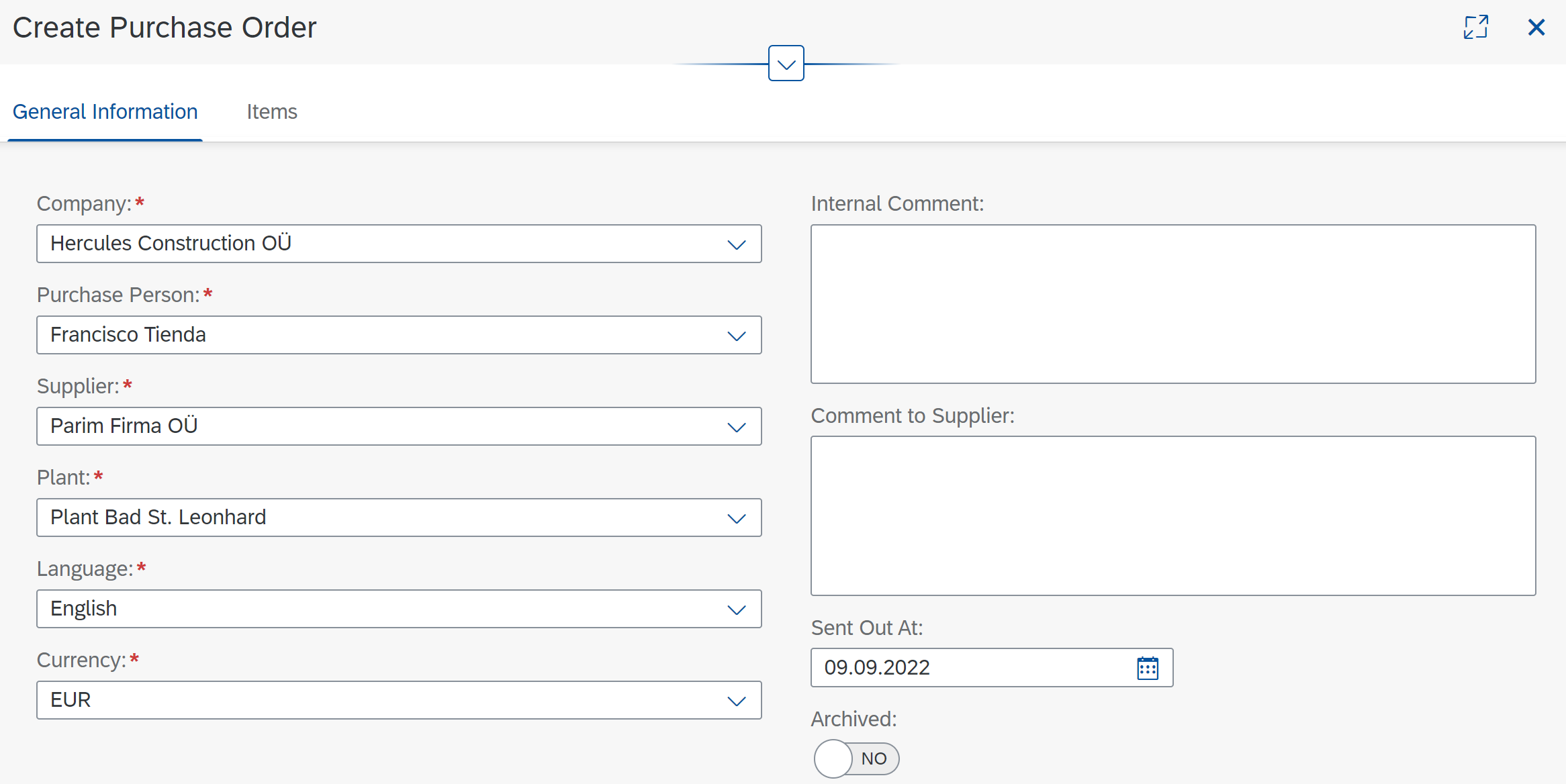 6. Click on Add or Add Multiple to add the needed items.
7. Click on Save to create the purchase order.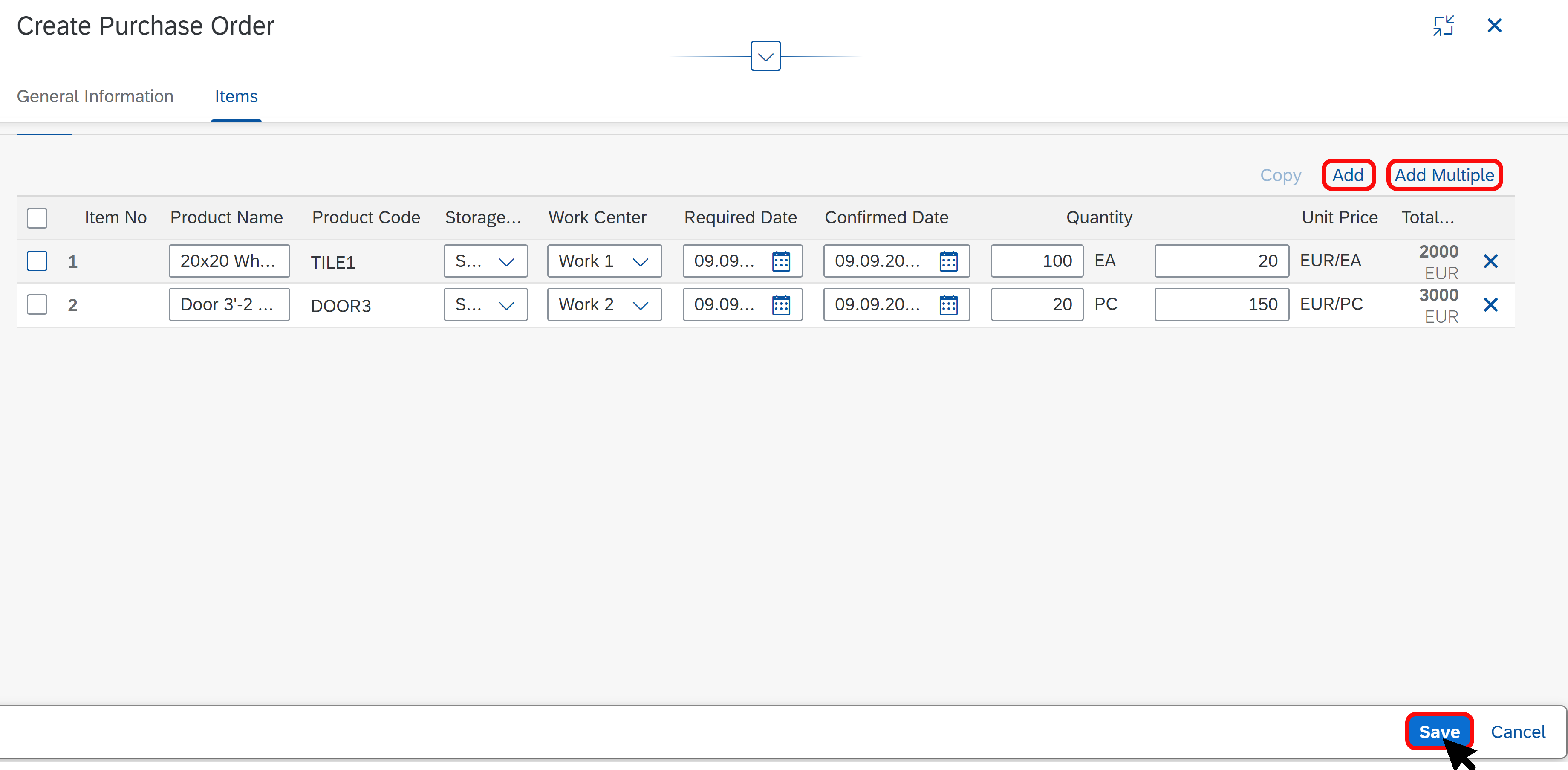 8. Select the newly created purchase order.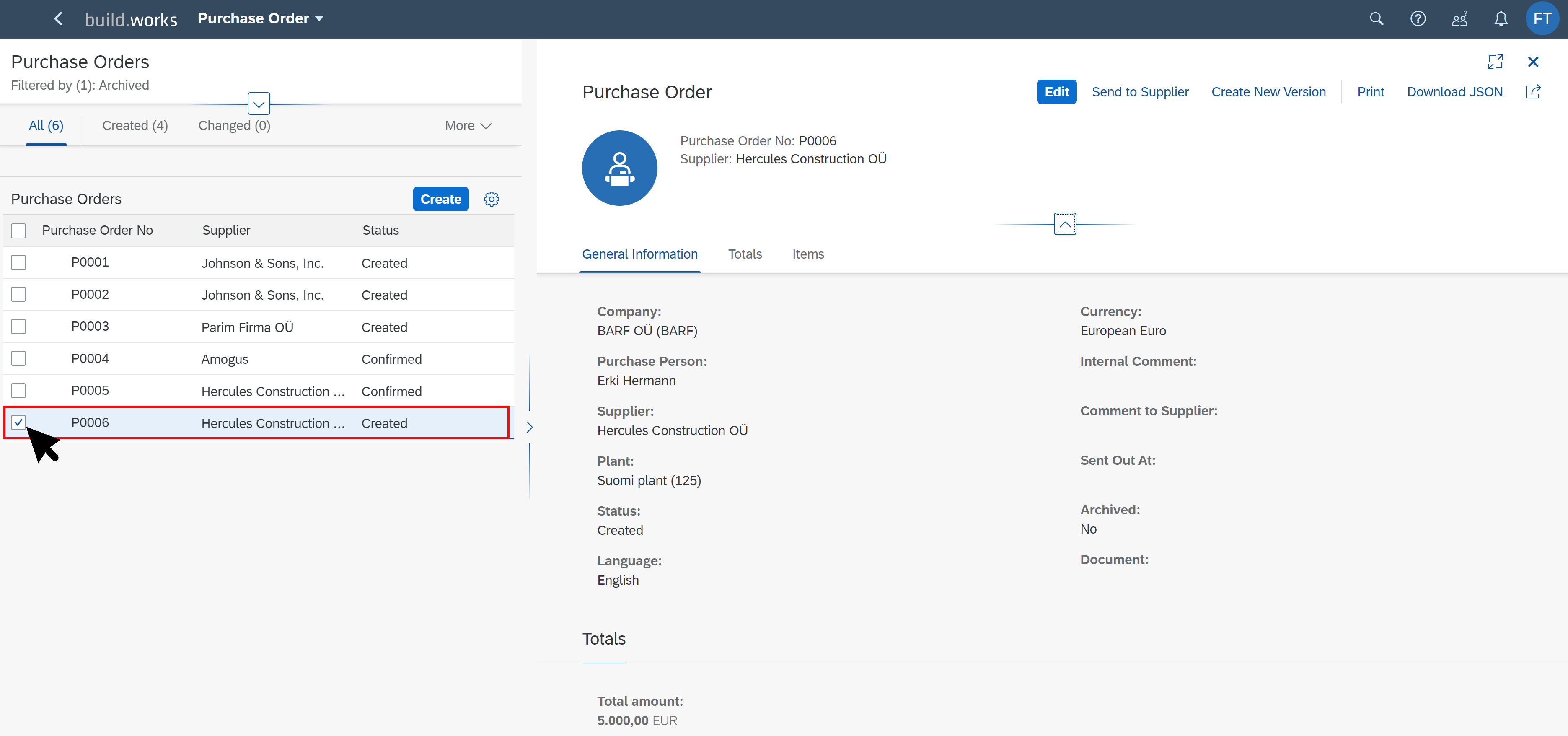 9. On detail view, you can:
Edit the general information of the purchase order.
Add or remove items.
Send the purchase order to your default supplier email.
Create a new version of the purchase order.
Print the purchase order.
Download JSON. This can be used to create a document template for purchase orders.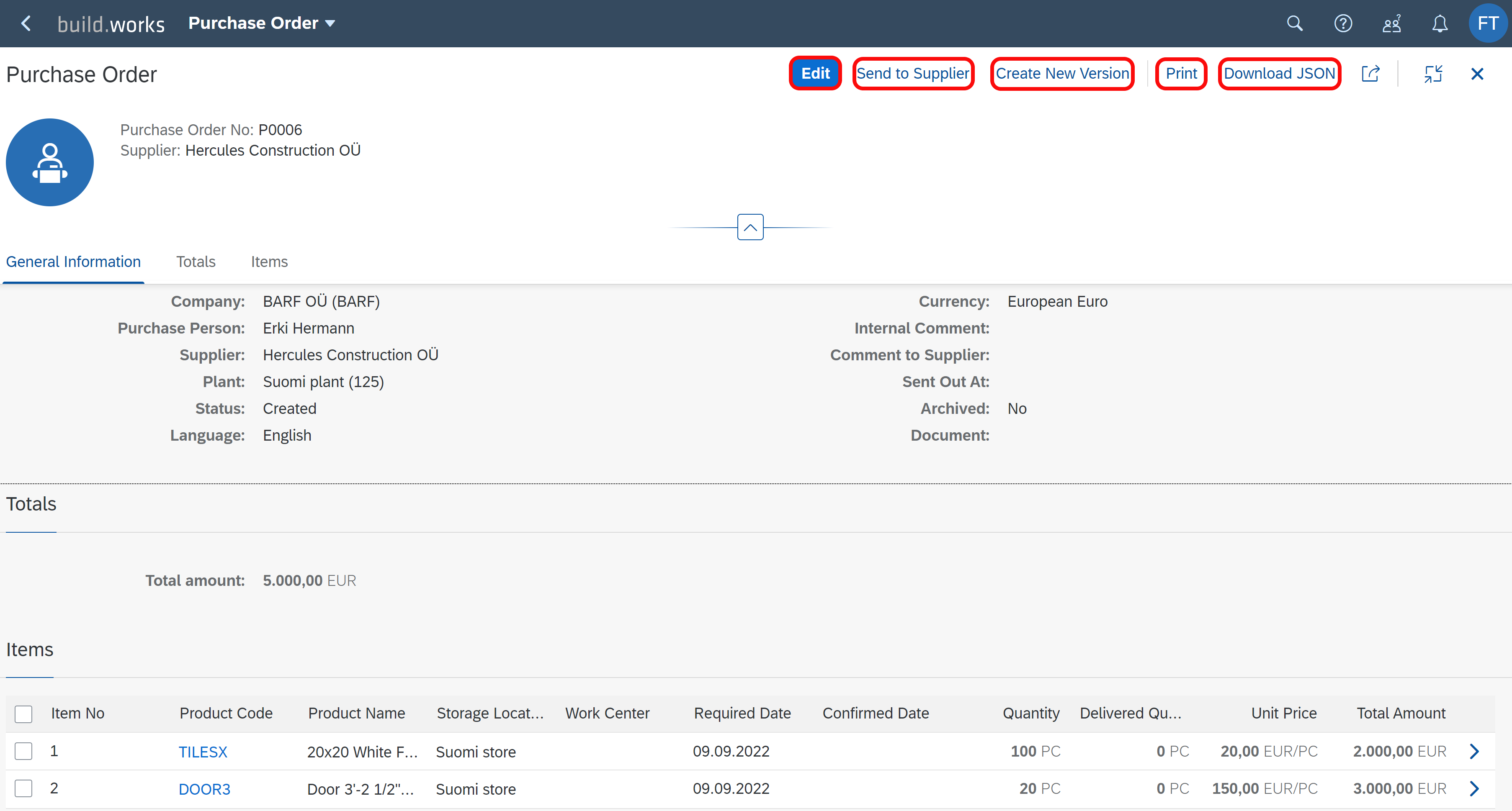 10. You can also select an item to see its detail view.