Introduction
Goods receipt is an app for view and confirm the goods receiving in a specific storage location based on the existing purchase orders or a stock transfers.
Prerequisites
You must have a build.works account and a role with access to Goods Receipt app using "Edit+View" authorization. Roles can be be assigned to users in Users app. To modify a role, use Roles app.
You have created at least a purchase order in Purchase Order app; or a stock transfer in Stock Transfer app.
Step-by-Step Instructions
1. Log in your build.works account.
2. On Account Launchpad, click on Storage in menu or scroll down on Launchpad.
3. Click on Goods Recceipt tile.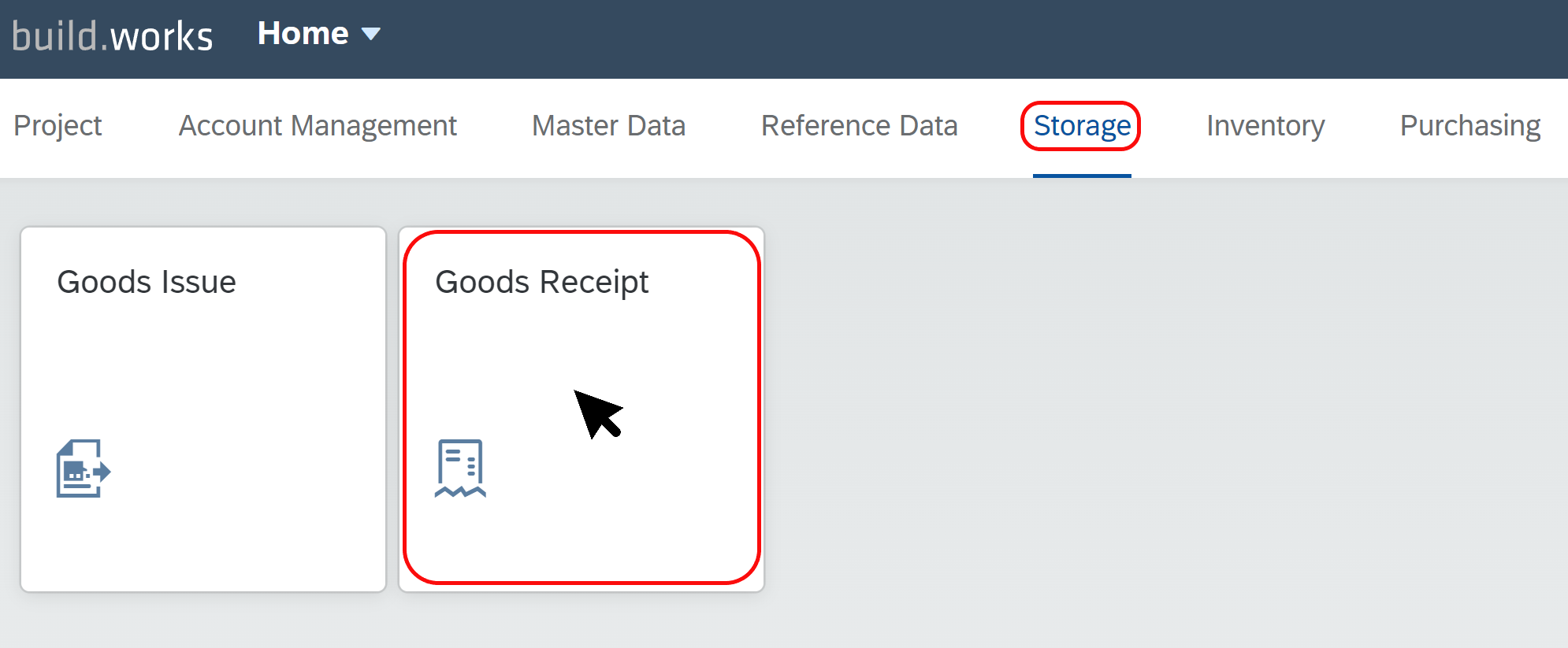 4. The master view of the app will open where you can view all the stock transfers and purchase orders confirmed. Tick the checkbox of the desired item(s).
Note
Goods Receipt is an app designed to be used in situ by operators in the storage locations. Therefore, it is enabled a mobile view for easier use.
In case the receiving quantity differs to the purchase order or stock transfer, you can edit it using the edit button.

5. After select the purchase or transfered items, the "Confirm", "Preview" and "Reset" buttons will be enabled. Click on Confirm if the items has been received correctly.
Confirm: validate the items and their receiving quantity. This will disabled its future editing and will be reflected in Stock Overview app.
Preview: only the selected items will be shown to make a double check before confirm it.
Reset: set again the original quantities of the selected receiving quantities.