Introduction
Picking List is an app where you can create a picking list with all the instructions for the operators in the storage location to prepare the orders with the items that need to be delivered.
Prerequisites
Step-by-Step Instructions
1. Log in your build.works account.
2. On Account Launchpad, click on Inventory in menu or scroll down on Launchpad.
3. Click on Picking List tile.

4. The master view of the app will open where you can view all the created, confirmed and/or delivered picking lists.
Note:
Place the cursor over the items status bar to view a summary of the items statuses.

5. Click on a row to open the detail view of the corresponding picking. Here you can view all the items in the list and its general information.
Note:
You can only edit picking list with "Created" and "Confirmed" status, and where you have the rights for editing from the organizations involved.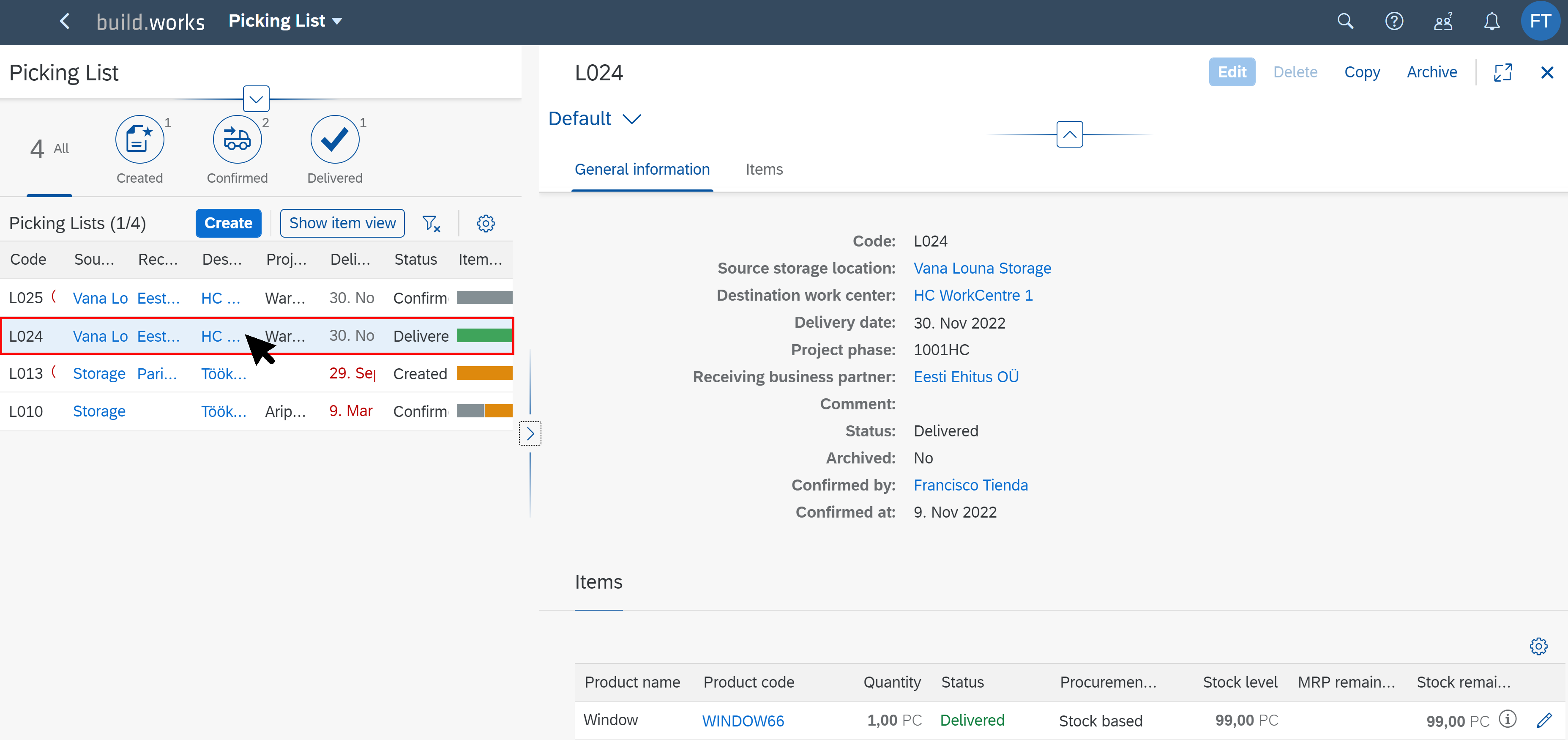 6. Click on Create to create a new picking list.

7. Enter the general information of the list and add the corresponding items.
Note:
To add items to your picking list, there are 3 options:
Add: Add an extra row in the list of items and fill it manually. Available products will be based on global product library.
Add multiple: Select one or more product classifications and all the contained products will be added. Available products will be based on global product library.
Add by stock: Check the stock of the selected storage location and add the corresponding products.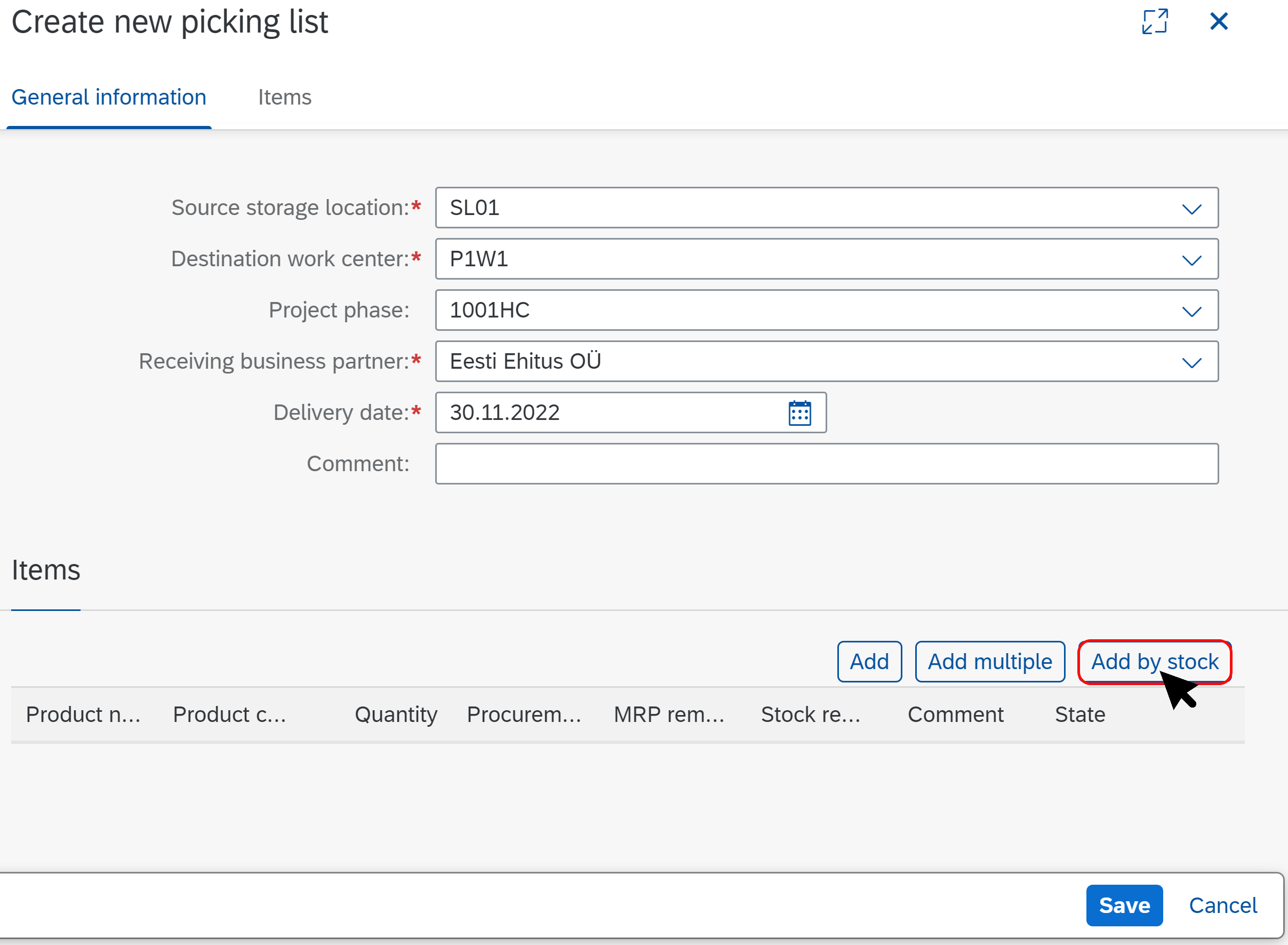 8. After clicking on Add by stock, a pop-up window will open. Select the products and click on Add.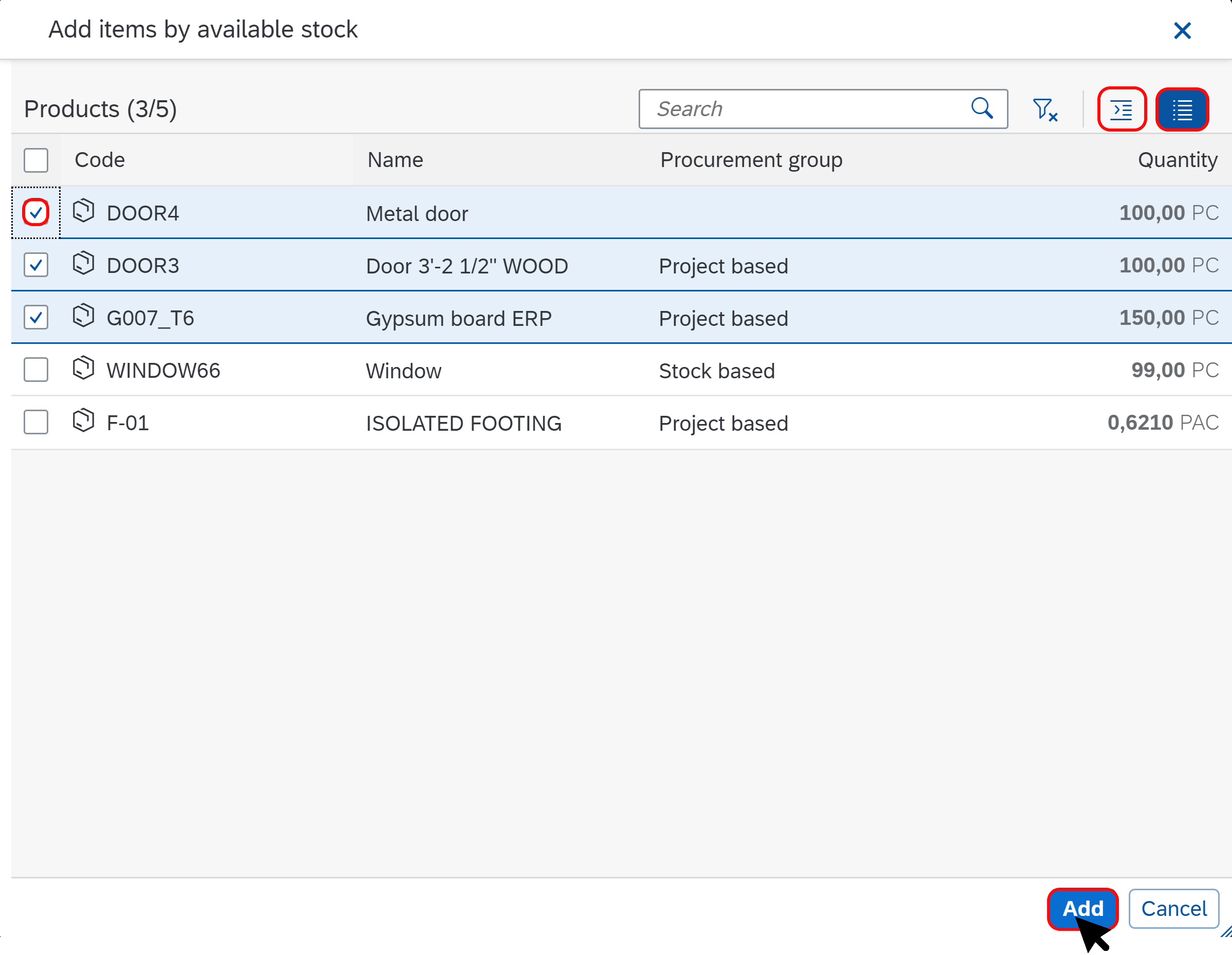 9. You can edit the quantity and other values from the products. Then, click on Save.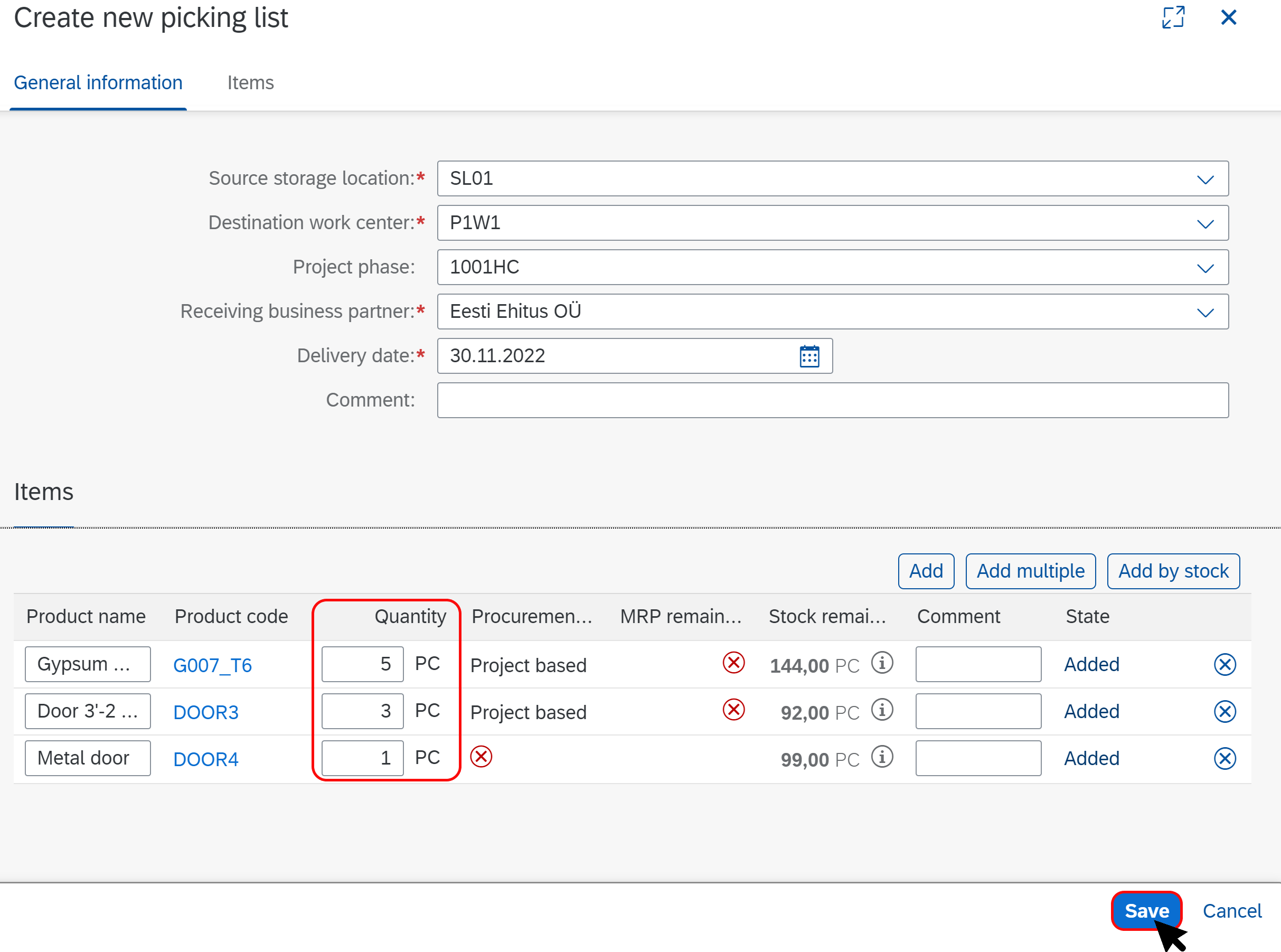 10. The newly created picking list appears in the master table. If everything is correct in the list, select any row from the items list and click on Confirm. Confirmed picking list items can be managed in Goods Issue app.