Intro
Global Classification Usage is an app where you assign the appropiate classification system(s) or table(s) for each existing "usage" in build.works. These usages are categorized as:
Activity

Capacity Category

Equipment

Labour

Product

Project Type

Service

Tag
These "usages" determine the type or function of the data collected by build.works in order to be grouped and managed in the concerning processes. Assign classifications to usages will allow the classification of the data, items or elements in a standardized format that maintains the integrity of the information and eases its replication and comparison.
How to manage Global Classification Usage app Step-by-Step
1. Log in your build.works account.
2. On Account Launchpad, click on Reference Data in menu or scroll down on Launchpad.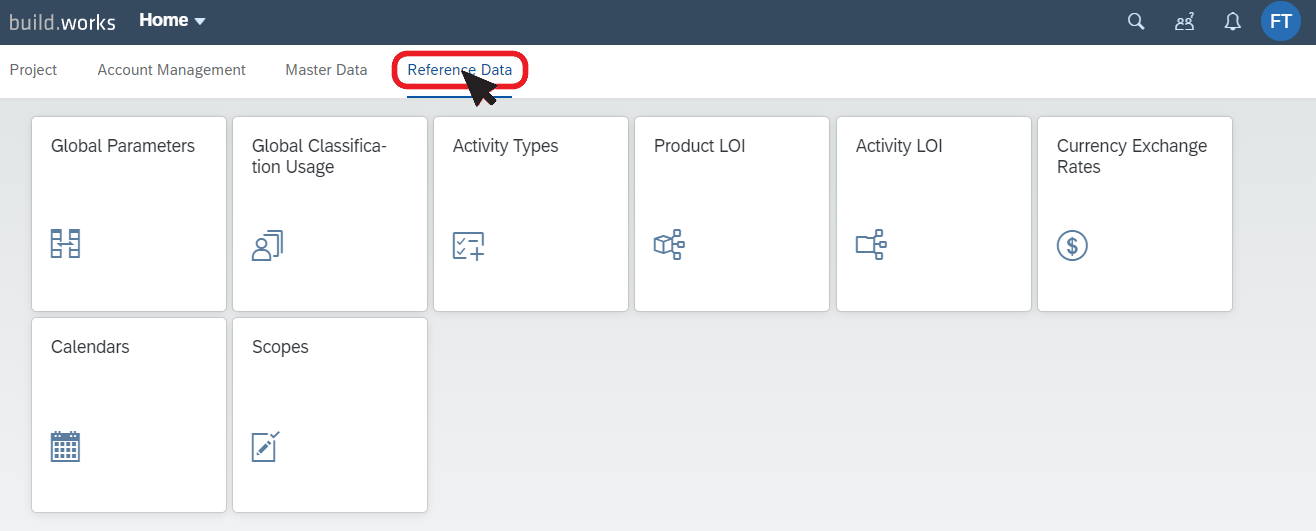 3. Click on Global Classification Usage tile.

4. Select the usage to see the assigned classifications.

5. On the detail view, you can delete and assign new classification tables. Click on Add button.

6. A pop-up window will open. Select the classification table(s) by ticking the checkboxes. Click on Save button.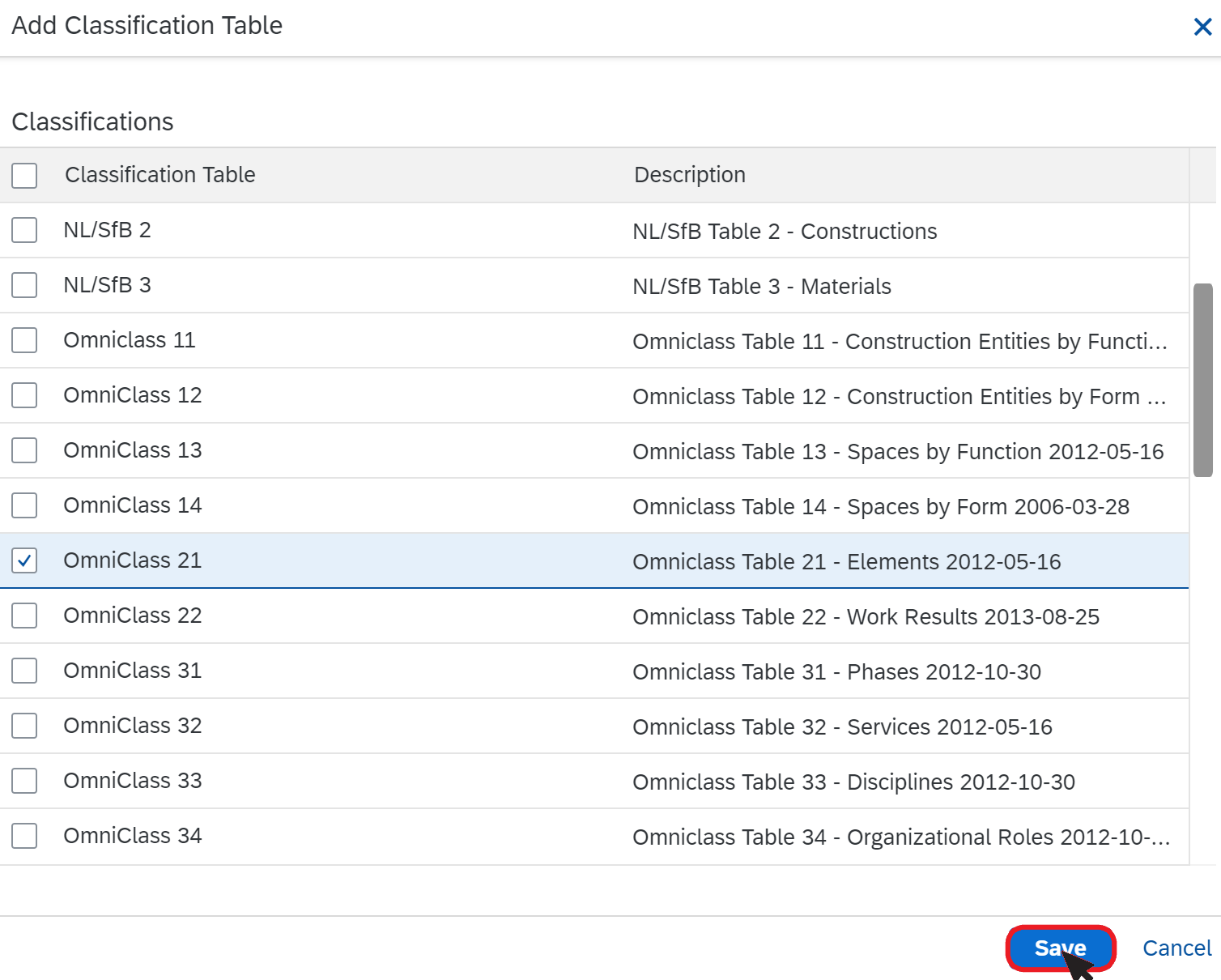 7. To set the deafult classification table, first select the classification table and then click on Set Default button.