Introduction
Scopes define if the elements are in or out the boundaries of whom is managing the project. By default, they can be considered as:
Own work: if the general contractor is directly in charge of the product, services and/or activities.
Subcontractor: if the element is part of the boundaries but the general contractor is not directly responsible to accomplish it.
Out of the scope: if the element is not considered in the boundaries of the general contractor but it is added in the take-off because is related with another processes.
In Scopes app you can mantain the scopes for later applying them in Activity Sets app.
How to manage the Scopes app?
Step-by-Step Instructions
1. Log in your build.works account.
2. On Account Launchpad, click on Reference Data in menu or scroll down on Launchpad.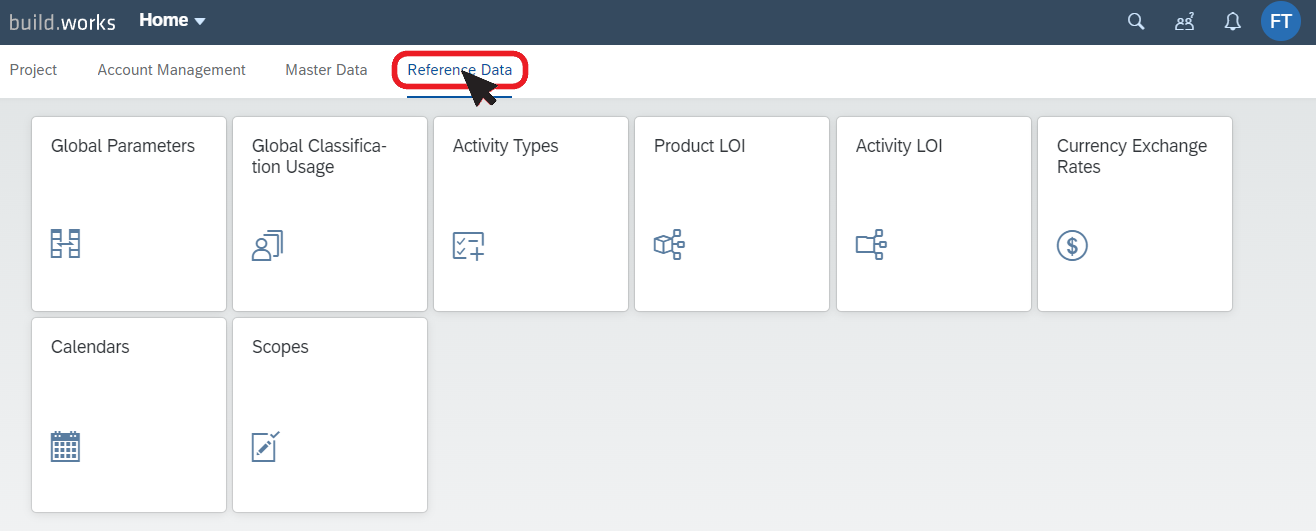 3. Click on Scopes tile.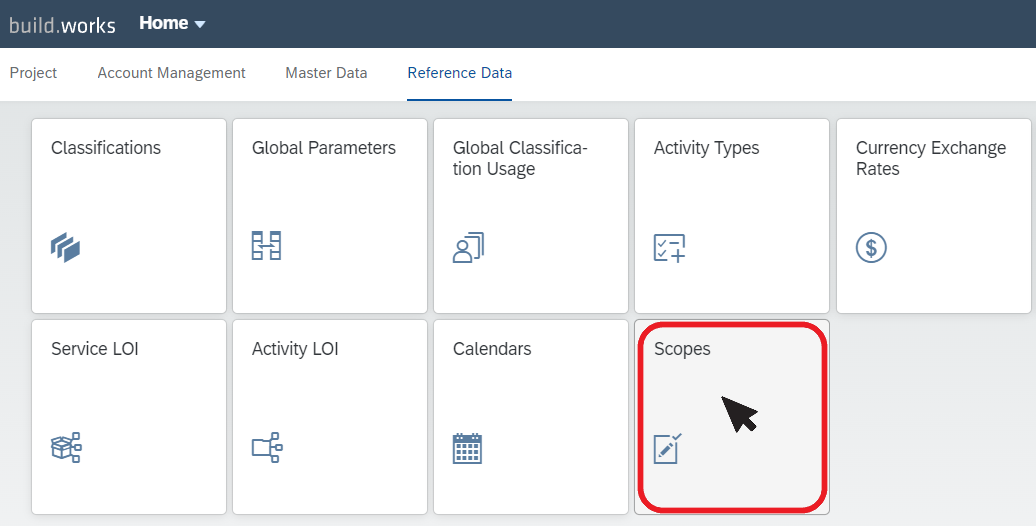 4. The master view of the app will open where you can browse all the build.works default scopes or scopes created under your account. Click on Create Scope button.
5. Fill the mandatory fields and click on Save button.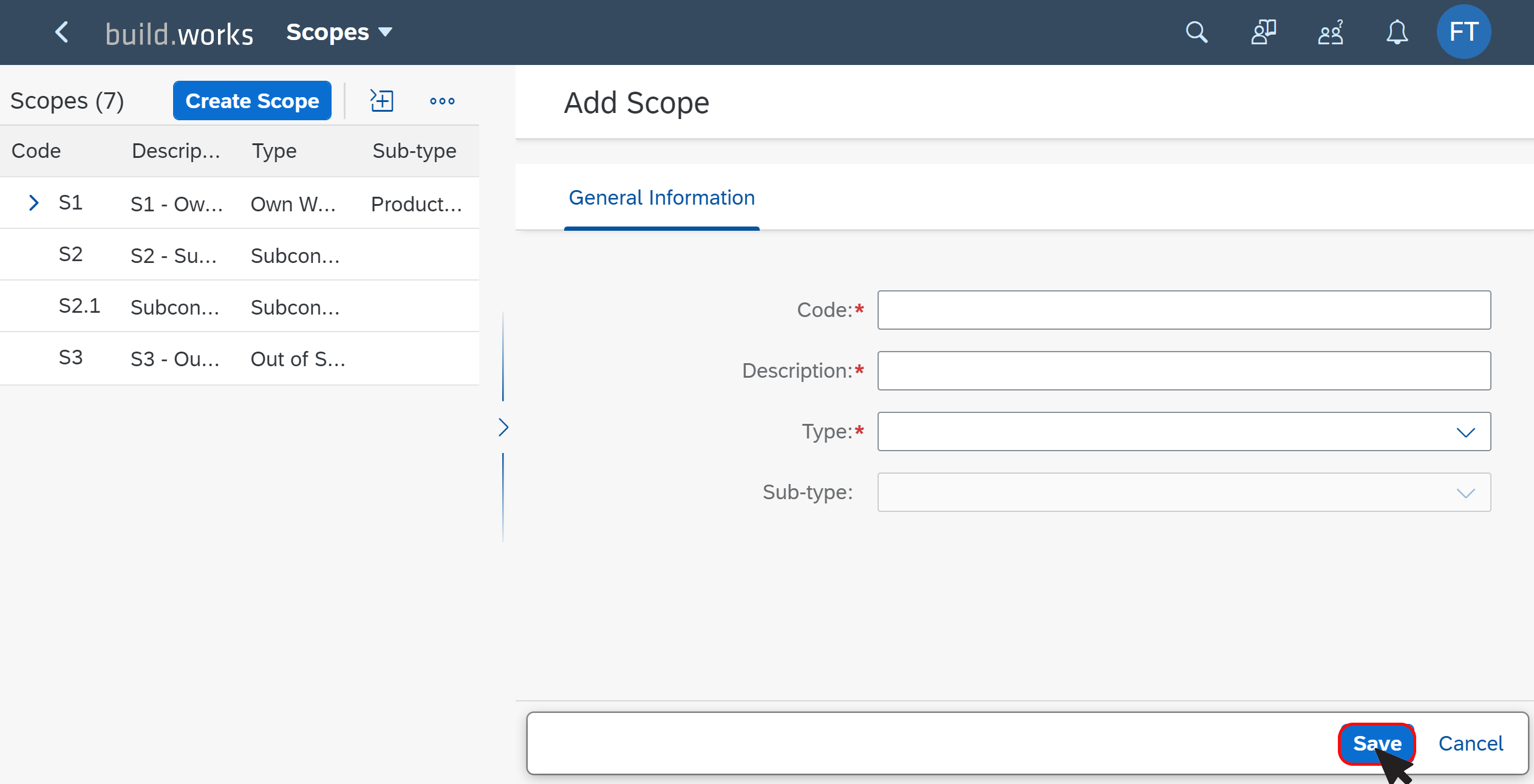 6. To create a subscope, select a scope and then click on Create Subscope button.
7. Fill the mandatory fields and click on Save button.