Introduction
Project Statuses is an app for mantaining the possible statuses that can be assigned to the projects. The statuses define in which stage is the project.
How to manage Project Satuses app?
Step-by-Step Instructions
1. Access to your build.works account.
2. On Account Launchpad, click on Reference Data in menu or scroll down on Launchpad.

3. Click on Project Statuses tile.
4. The master view of the app will open where you can browse all the build.works default project statuses or the ones created under your account. Click on Add button.

5. A pop-up window will open. Fill the mandatory fields and click on Save button.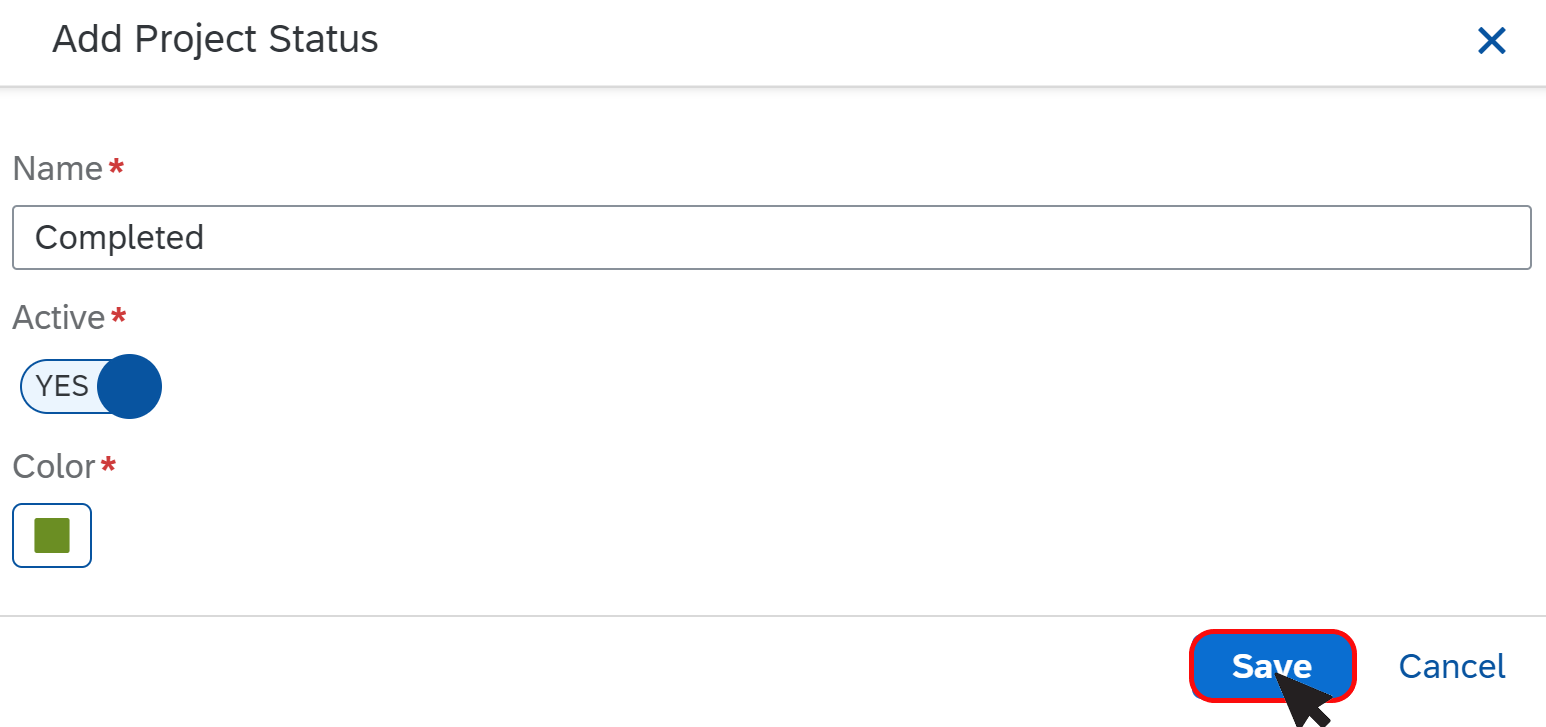 6. The newly created project status appears in the master view.