Introduction
Activity Library is an app for managing the master data of your activities to be used in specifications of your projects. These activities will be connected with the BIM model elements to define tasks and their duration for scheduling and planning.
Prerequisites
You must have a build.works account and a role with access to Activity Library app using "Edit+View" authorization. Roles can be assigned to users in Users app. To modify a role, use Roles app.
You have defined the default classification table of usage type activity in Global Classification Usage app.
Step-by-Step Instructions
1. Log in your build.works account.
2. On Account Launchpad, click on Master Data in menu or scroll down on Launchpad.

3. Click on Activity Library tile

4. The master view of the app will open where you can browse the activities by default hierarchical classification table. To expand the hierarchy, use the expand icon

. Select an activity classification item, where you want to create a new activity.
Note
In the column "# of Activities", it is possible to view the number of existing activities in each classification.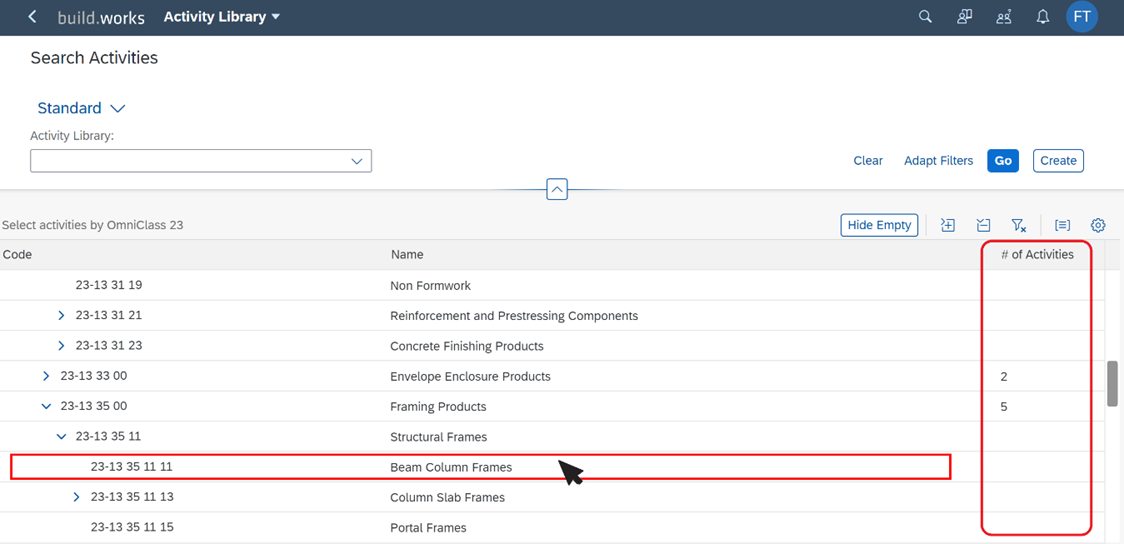 5. On the detail view, click on Create button.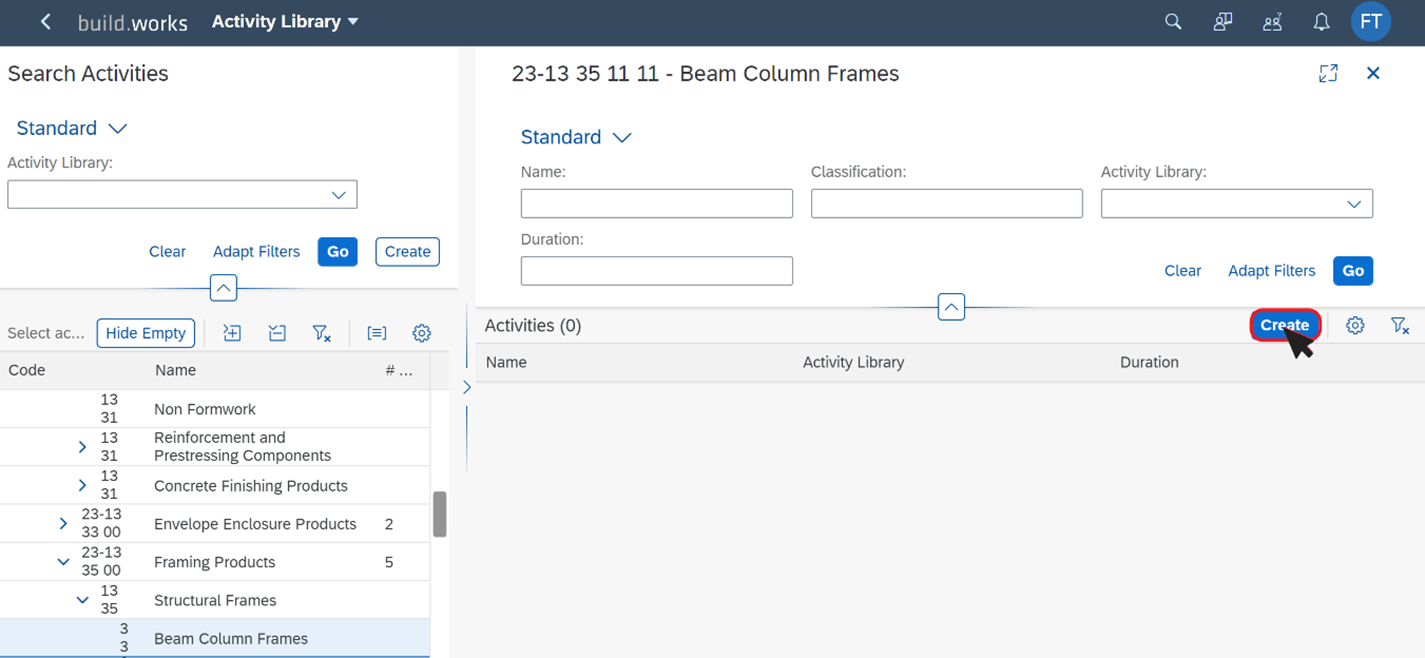 6. A pop-up window will open. Fill all the mandatory fields with the correct information and click on Save button.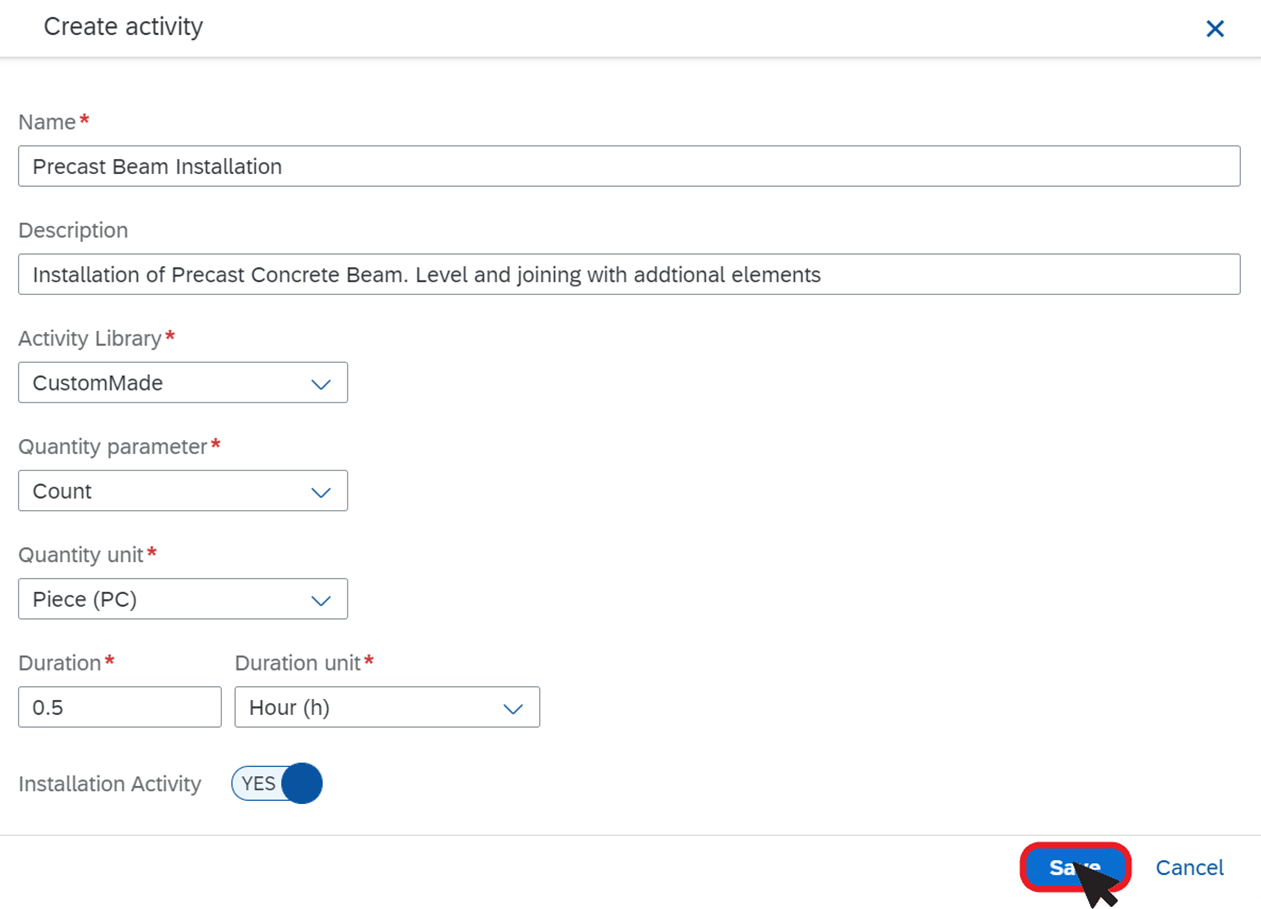 7. The newly created activity appears in the list under the selected product classification item. Click on the activity to see its master data.

8. In 3rd column, you can mantain additional information of your activity.
Note
To view how to add more detailed information for each section, click on the desired title below.