Introduction
Organizational Structure is an app for managing the data of the organization units existing in your build.works account. Here you can find and edit:
The general information, markets and roles of the companies.

The capacity of the plants for Design&Engineering, Procurement, Production or Construction.

The activities that work centers are able to execute.
Prerequisites
You must have a build.works account and a role with access to Organizational Structure app using "Edit+View" authorization. Roles can be assigned to users in Users app. To modify a role, use Roles app.
You have created at least one plant in Organizational Structure app.
You have defined the default classification tables of usage type Activity in Global Classifications Usage app.
Step-by-Step Instructions
1. Log in your build.works account.
2. On Account Launchpad, click on Organization Structure tile

3. Select the plant where the Work Center will be created and click on New Work Center button.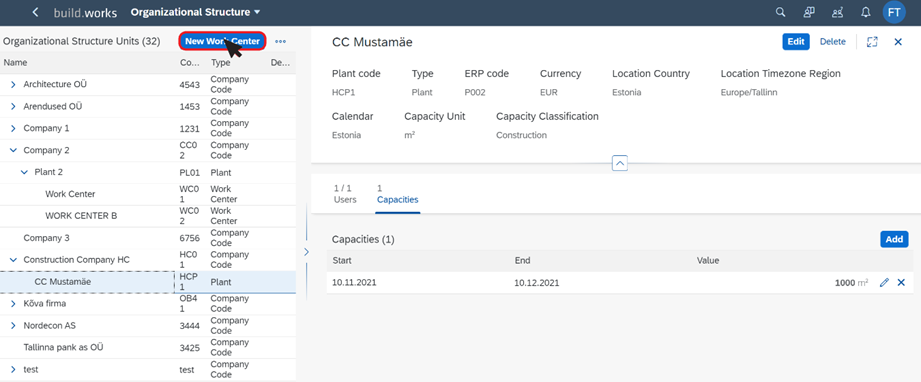 4. In General Information section, fill the mandatory fields. Then select Activities section.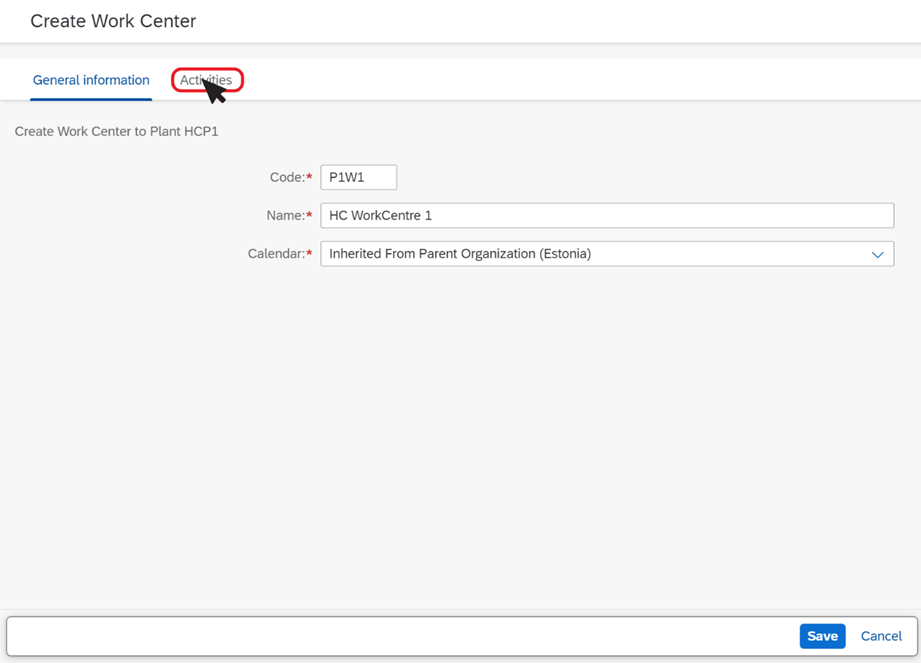 5. Select the activity classification items and click on Save button.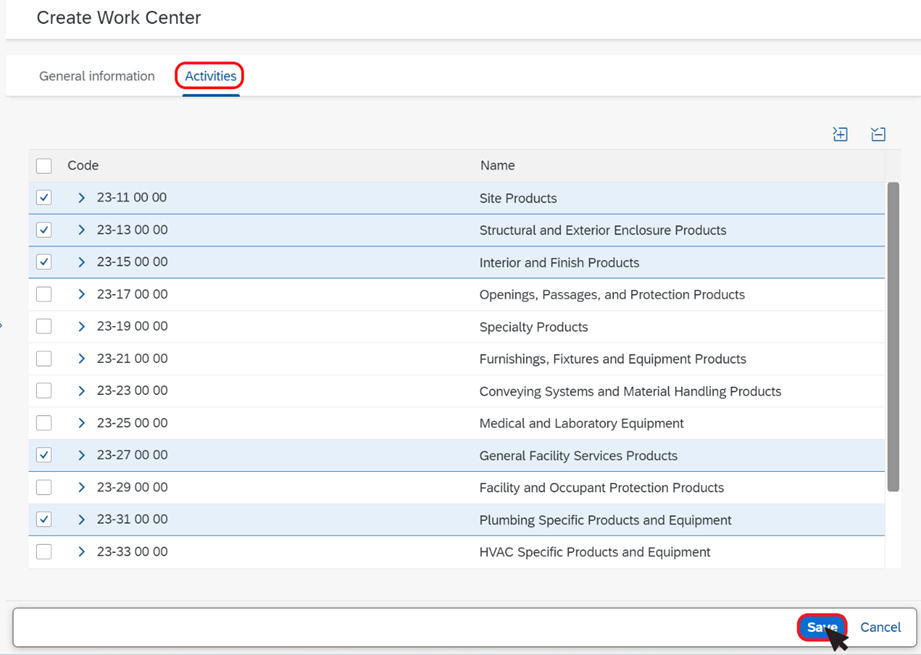 What's next?
Once you have created a new Work Center in the organizational structure, you may proceed with using them for Scheduling.