Introduction
Roles is an app for managing the roles in your account. Each role will define the permissions of the user to edit and/or view build.works apps. You can also define the Labor classification of the roles created.
Prerequisites
Step-by-Step Instructions
1. Log in your build.works account.
2. On Account Launchpad, click on Roles tile.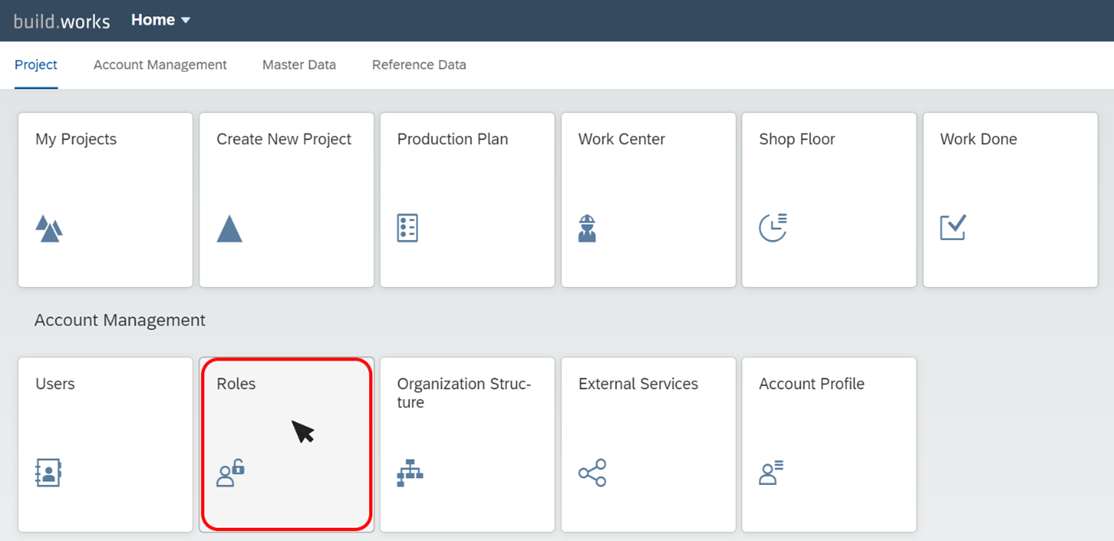 3. Select a role.

4. The detail view will open. Select Labor section and click on Edit Labor button.

5. The labor classification items will be displayed. Select the classification items and click on Save button.