Prerequisites
You must have a build.works account and a role with access to Shop Floor app using "Edit+View" authorization. Roles can be assigned to users in Users app. To modify a role, use Roles app.
You have saved at least one task in Task Planning app.
Task(s) have been assigned to your user in Work Center app.
Step-by-Step Instructions
1. Log in your build.works account.
2. On Account Launchpad, click on Shop Floor tile.

3. The master view of the app will open where you can browse the tasks assigned to you. Tasks are grouped by completion dates:
Expected to be completed this week (or the task is overdue).
Expected to be completed next week.
Expected to be completed later than next week.
Select a Task, by ticking its check box.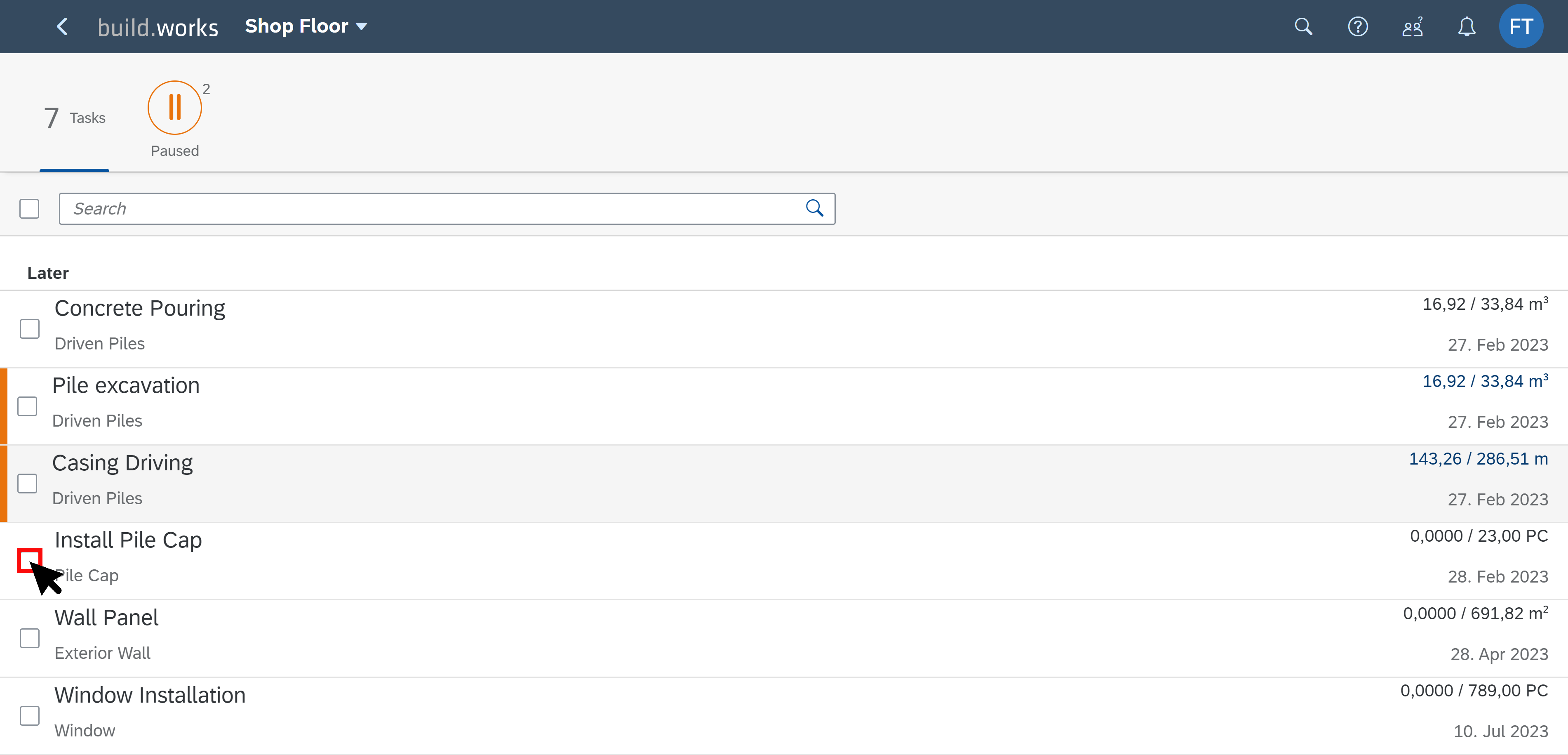 4. Click on Start Selected button.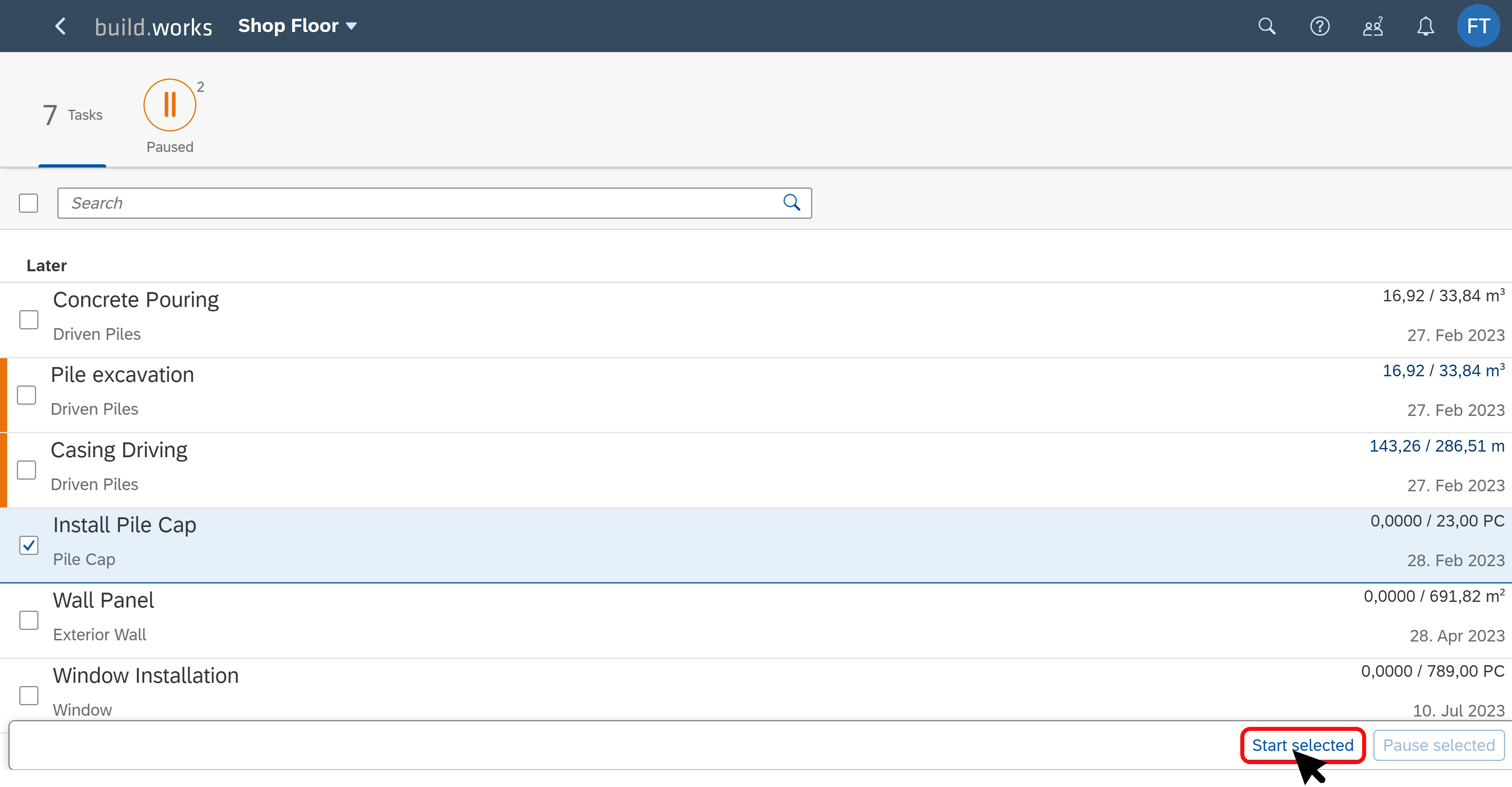 5. To pause a task, select it and click on Pause Selected button.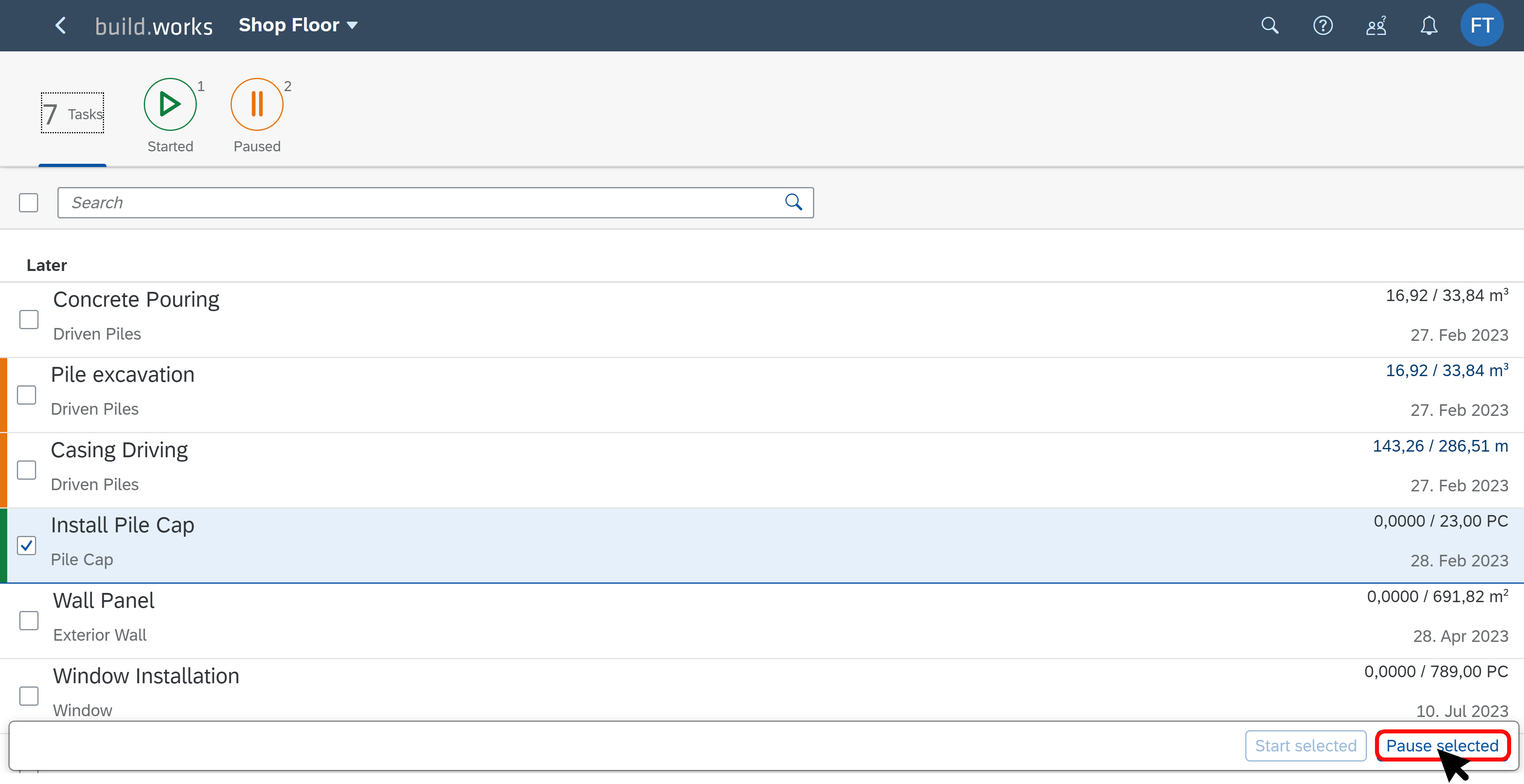 6. The paused tasks appears in Paused section.

7. To add a progress, click on any part of the task (except the checkbox). Its detail view will open where you can measure the time you spend in the it or you can add the progress time manually by clicking on the add button.


Note
When a task is started or paused, you can click on Stop button to open the progress entry window.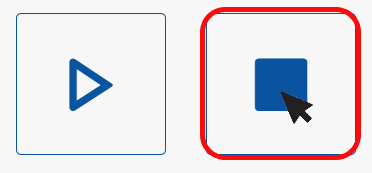 8. A pop-up window will open. Enter the amount of work done and the spent time on it, and click on Save button.
Note
Click on stopwatch icon to add the measured time.

If Quantity and Done fields have a warning around them, it means that the entering quantity would set the total task quantity over 100%.
9. The progress can be accepted or rejected by the responsible in Work Done app.

10. On the detail view of any task, you can access to different documents and information related to it. These are the sections that you can find:
Active work: measurement and updating of new progress.
Documents: files regarding the task.
Drawings: detailed plans and drawings.
Products: products and materials needed for the task.
Done Work: progress already accepted.
Messages: notes and messages related to the task. Only users enrolled in the project could add and reply messages.

11. Shoop Floor app is a semi-mobile friendly app in build.works, it means it can mostly be managed from a mobile device.